Image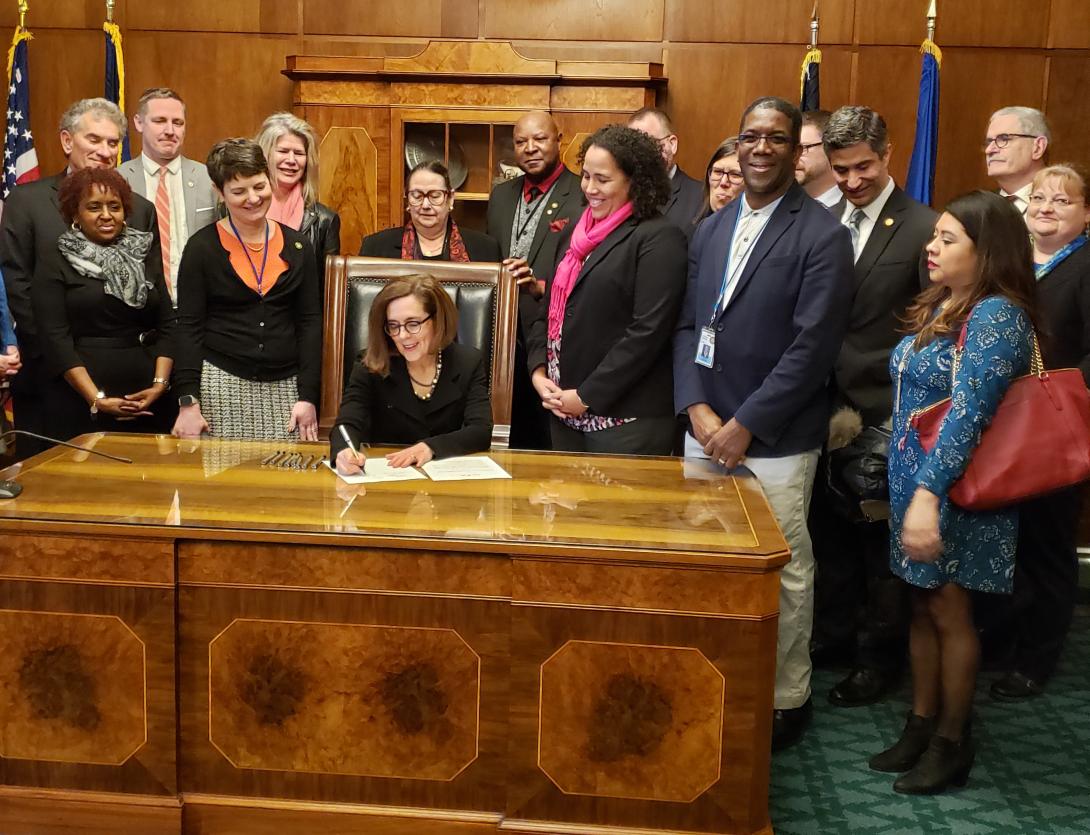 March 13, 2019
Oregon Gov. Kate Brown on Wednesday signed into law a tax that will provide funding for the state's Medicaid plan.
The bill, which includes a 6-percent tax on hospitals, a 2-percent tax on insurance plans and one on self-insured employers, represents the first step in Brown's plan to fund the Oregon Health Plan.
Enshrined in House Bill 2010, the taxes breezed through both chambers of the Legislature last month, but funding the rest of Medicaid may prove more difficult. The governor expects the taxes to raise about $430 million over the next two years to partially plug the $950 million Medicaid gap.
"It was a monumental task to pass this bill so early in the legislative session and with bipartisan support," the governor said, sitting at a desk in her office, surrounded by staff, advocates supporters. "As we celebrate today, we need to immediately turn our focus to filling the rest of the Oregon Health Plan funding gap."
Brown hopes to fill the remaining shortfall with a tax on employers with staff on Medicaid, a tax on tobacco products and money from the state general fund.
The tobacco tax would include a $2 increase on cigarette packs and would add a tax for e-cigarettes, which Brown said are the fastest-growing tobacco product. The governor has previously said she expects the tax to go to a vote.
"The good news is, Oregonians are supportive," she said. "Quitting tobacco use has immediate health benefits and will provide long-term health care cost savings."
Brown's second proposal taxes employers who do not provide affordable health care coverage to their employees, forcing them to seek coverage through the Oregon Health Plan, Brown said.
Her plan would establish a threshold for health care contributions, which employers would need to meet in order to avoid being taxed. The governor said a bill to establish this tax has not been finalized but is on the way.
"Securing this funding package will ensure Oregonians continue to get the health care coverage they need to thrive and will enable a balanced budget for the Oregon Health Plan for the next six years," she said. "We must continue to work together and come at this challenge with a consensus-driven approach."
Have a tip about health care or the Legislature? You can reach Alex Visser at [email protected].