"Moving to a mandate instead of an advisory is stepping things up although at least so far, it just seems to be a change in language rather than a change in de facto enforcement," a health care advocate says.
Image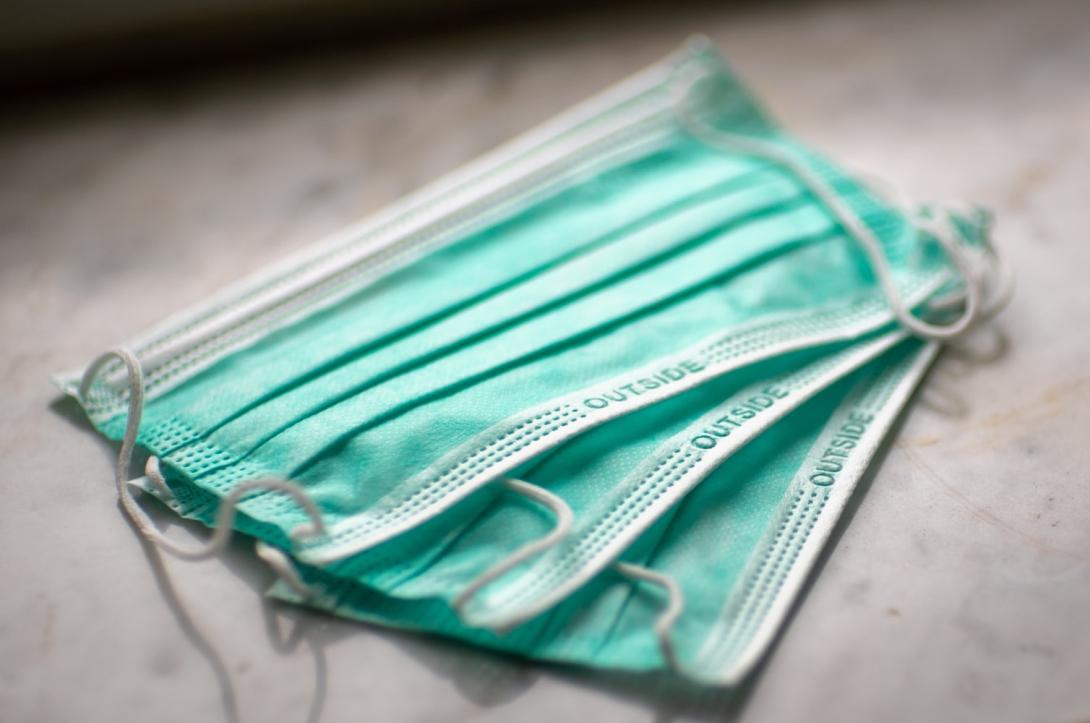 July 1, 2020
Gov. Kate Brown walked a fine line as she urged Oregonians to wear masks. 
Her executive order for everyone to don face coverings in indoor public places carries the weight of the law. A violation of her order is a class C misdemeanor, Brown told reporters on Wednesday. But the governor  took a gentle approach and cajoled Oregonians to wear masks to prevent the spread of  COVID-19, rather than threatening them with a fine or jail stint.
Brown's appeal and order to wear masks carried a different sort of warning: If the pandemic grows, the state could return to lockdowns and dial back the reopening that has allowed limited dining in restaurants and non-essential businesses to open back up. Brown even suggested that the practice of wearing masks could determine whether schools open up in the fall. 
"As with all of my orders, I do not want the local police issuing tickets," Brown said. 
Here's what Brown didn't say: A class C misdemeanor carries a potential sentence of up to 30 days in jail and a fine of up to $1,250 under Oregon law. Brown isn't talking about punishment, though.  
The governor's statewide mask mandate went into effect Wednesday as the Oregon Health Authority reported the highest ever one-day total of COVID-19 cases: 281. That brings Oregon's total case count to 8,931. The disease has killed 208 people in the state. 
"What happens next is up to you," Brown said. "It's up to each of us."
Brown said the Oregon Occupational Safety and Health agency will work with businesses that have questions about enforcing the mask mandate, such as how to deal with customers who refuse to wear a mask. 
"We are not asking businesses to call the police," Brown said "If they need assistance and advice, they should call Oregon OSHA."
The state launched an ad campaign through the marketing company Wieden+Kennedy, urging people to wear masks. It says: "This summer, don't accidentally kill someone. Wear a mask and socially distance." The campaign, which Brown's office said was free to the state, will appear on social media and video platforms.
Brown guides her decision-making about reopening Oregon counties -- or dialing it back -- on factors like the growth in cases, the percentage of positive tests and hospital capacity. 
"An uncontained spike in cases will threaten to overwhelm our hospital capacity and force us to close down businesses again," Brown said.
The governor said she wants Oregon to avoid the fate of Texas, Florida and Arizona, states that rolled back their reopenings after cases rose. 
The mask mandate is unlikely to end in the short term. Brown on Tuesday extended her March 8 executive order declaring a state of emergency due to COVID-19 for another 60 days. It now lasts until Sept. 4, unless Brown extends it again. 
The state of emergency provides the legal basis for Brown's other orders tied to the pandemic, such as school closures, reopening the state and other public health measures. 
Dr. Dean Sidelinger, state epidemiologist for the Oregon Health Health Authority, said case growth has jumped 20% in the past two weeks alone with more than 2,500 new cases. 
Cases also have increased in rural Oregon and among young people, Sidelinger said. About 75% of recent cases involve people under 50, a contrast to the earlier days of the pandemic when the virus primarily sickened older people, state data show. 
The rate of positive tests increased to 4.2% last week, up from 3.7% percent, according to the authority's weekly report. 
"We can flatten the curve again if we cover our faces," Sidelinger said. 
Right now, Sidelinger said, Oregon hospitals have adequate intensive care beds and ventilators.  But, he added, "Our health care system is becoming increasingly burdened."
The pandemic keeps hospitals in close contact, said Dr. Renee Edwards, chief medical officer of Oregon Health & Science University. Edwards said chief medical officers in the state have had weekly calls to "talk for an hour or more" about COVID-19 and its impacts.
The governor's approach of mandating masks while downplaying enforcement comes after people didn't follow guidance that encouraged face coverings, said Numi Lee Griffith, patient health care advocate for the Oregon State Public Interest Research Group, or OSPIRG. The group which pushed for a statewide mask requirement before Brown's decision. 
Griffith stopped short of criticizing the governor's approach, but said Oregonians who don't wear masks will need to change. 
"Moving to a mandate instead of an advisory is stepping things up although at least so far, it just seems to be a change in language rather than a change in de facto enforcement," Griffith said. "I don't see that as being sustainable unless we see a change in behavior from Oregonians." 
For now, it's too soon to tell whether Brown's light-handed approach towards enforcement will work. 
"In some ways, I get the idea (that she's saying): 'Let's not lean on enforcement, let's try to keep a cordial relationship with the public to allow for better compliance without resorting to using the machinery of the justice system,'" Griffith said. "But it really remains to be seen whether that's going to be enough."
You can reach Ben Botkin at [email protected] or via Twitter @BenBotkin1.