One in 4 Oregon youth ages 12-17 have experienced a "major depressive episode" in the last 12 months — the second-highest rate in the country, according to the state
Image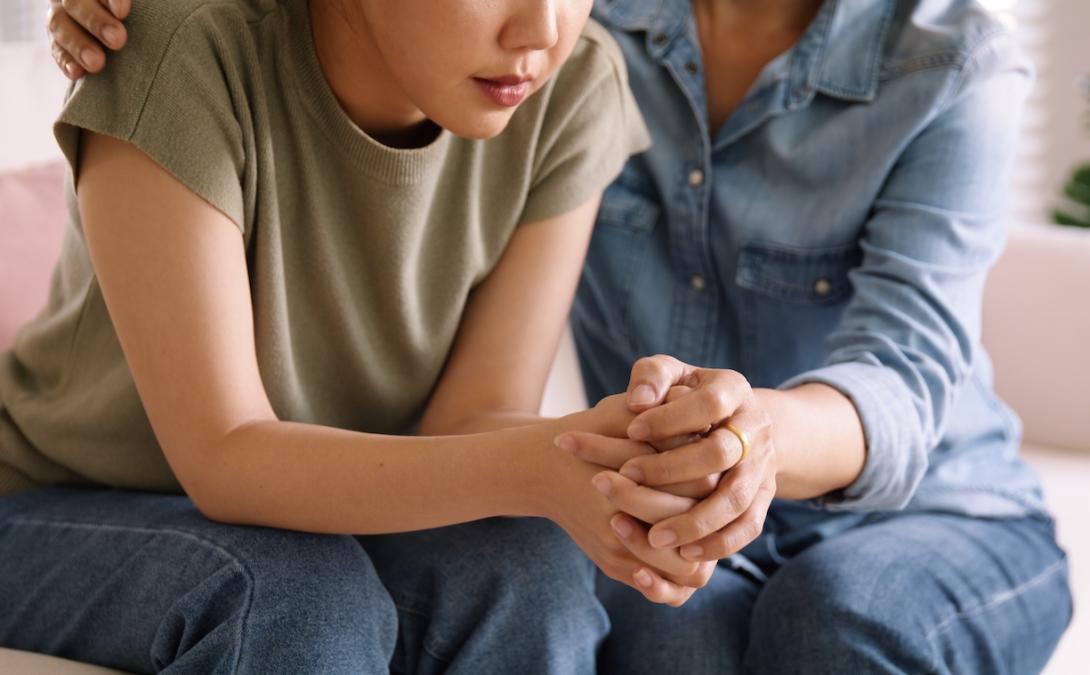 October 31, 2023
This article has been updated to incorporate additional reporting.
One out of four Oregon youth ages 12-17 experienced a "major depressive episode" in a recent 12-month period —the second-worst rate in the country, according to a recent report issued by the independent advocate's office within the Oregon Health Authority.
And now Gov. Tina Kotek should create a new independent position to assist members of the public and address complaints about inadequate care to help children's mental health in Oregon, according to the state's health care Ombuds Program.
The Oregon Health Authority Ombuds program, located within the Oregon Health Authority, was set up to investigate public complaints and issues of concern while advocating for low-income Oregonians who are on the Oregon Health Plan. The word ombuds is Swedish for "representative of the people"
Now, according to the office, Kotek should create another independent ombuds advocate position to report just to her, to help address problems affecting children and their mental health that cut across departments and individual programs. The request was aired in a meeting of the state's Medicaid Advisory Committee, and was echoed in a report issued Oct. 31. 
The Ombuds program has received numerous complaints that cut across multiple programs, many of them in agencies that lack any sort of a independent advocate of Ombuds program of their own. The issues they raise, along with numerous statistics,  reflect major weaknesses in the system of care for youths in Oregon and illustrate the need for a new independent office on children's mental health, according to the report.
The report includes numerous examples of such complaints:
A grade-school child's foster family and their Oregon Health Plan coordinated care organization could not locate needed mental health supports. As a result, the child lost placement with the family and was housed in a hotel with child welfare staff. 
A teen was denied needed mental health services due to their developmental disability. 
A grade-school child in a rural area could not access needed specialized physical, mental, and developmental health services. 
A grade-school child with multiple care needs had no living parent or guardian, limiting their ability to access health care.
A grade-school child in child welfare custody with repeated emergency department visits could not access residential care because of a lack of service coordination. 
A young non-English-speaking teen who was hospitalized with an eating disorder could not be safely discharged due to lack of culturally specific mental and physical health services in the area. 
A teen in Oregon Youth Authority custody was denied wraparound services. 
A teen parent with could not access residential SUD and mental health treatment, impacting their parental rights.
The report also spotlighted racial disparities. For instance, black people make up 2.75% of the total population of Oregon, but represented 8.1% of the population of youths that were boarded for at least 24 hours in a hospital emergency department, according to the presentation.
Emergency room boarding is considered a significant benchmark of whether a state's system is meeting the needs of its people, according to Sarah Dobra, program manager for the ombuds department.
"That is, I think a data point that speaks to a broken system," she told The Lund Report, adding that it speaks to the racial disparities in Oregon and a lack of culturally specific programs set up to both avert such emergency department visits and also respond to them quickly. "It speaks to a need for intensive services on the community level, or at times, ability to enter residential treatment."
A big part of the problem is the coordinated care organizations set up to administer care to low-income people under the Oregon Health Plan, which have failed to implement a law passed by the Legislature in 2019, according to the Ombuds office.
Starting in January 2021, for instance, the OHP was supposed to fund in-home wrap-around services for kids who need it – at a rate of 1,500 kids per year. However, a total of only 321 kids were approved for services under the program in its first two-and-a-half years, according to the presentation.
Only 9 of the 16 coordinated care organizations contracted with by the state serve the Oregon Health Plan have served 10 or more kids since 2022, according to the report.
In addition to an office under the governor to advocate for youth and increased in-home treatment efforts by the 16 coordinated care organizations serving the Oregon Health Plan, the presentation recommends more community-based services for youth, including culturally specific services to eliminate disparities. It also calls for mobile response services and outpatient programs. Not only that, but while the Legislature has authorized a program to set up respite centers for adults, it hasn't done the equivalent for kids.
"In both youth and adults if we're building up healthier children and families  ... these are investments in today and in tomorrow," Dobra said.
According to the report, national studies have found that a well-functioning system of mental health care for youths can significantly reduce the high school dropout rates. 
"Oregonians are in dire need of systemic change that recognizes the role of trauma and mental health needs for youth and focuses on treatment in years where it is most effective. Legislative efforts are needed to address provider network inadequacy, leading to understaffed and over-capacity facilities logjammed with increasingly acute cases, without anywhere to go," according to the report.
---