Governor's Senior Health Policy Advisor Is Retiring
Gov. Kate Brown's senior health policy advisor Tina Edlund is retiring after a long career that includes a stint as acting director of the Oregon Health Authority. 
Charles Boyle, a spokesman for the governor, confirmed the plans to The Lund Report. Edlund will continue to serve as a part-time advisor in the governor's office on COVID-19 issues, Boyle said.
Edlund is on leave as part of a long-planned transition to retirement, Boyle said. The governor's office didn't provide a timeline for naming a replacement.
Boyle said Edlund delayed her retirement for several months to help with Brown's pandemic response efforts.
"Her years of experience in health policy have been invaluable during this crisis," Boyle said.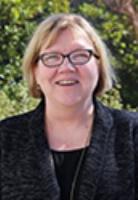 She also worked closely on efforts for Oregon's Coordinated Care system, Boyle said. Edlund became senior health policy advisor in January 2018. Edlund's portfolio of experience includes work to secure long-term financing for the Oregon Health Plan and a focus on keeping cost increases sustainable for the Oregon Health Plan, Public Employees' Benefit Board and Oregon Educators Benefit Board.  
Edlund was acting director of the authority in 2014.  Edlund also was chief of policy for the Oregon Health Authority from 2009 to 2013 and had a hand in creating the coordinated care model and other work, like expanded health coverage for children and preparing Oregon for the Affordable Care Act.
"Tina helped us fight back against the Trump administration's efforts to destabilize the Affordable Care Act, working to implement Governor Brown's vision that every Oregonian has access to quality, affordable health care no matter who they are or where they live," Boyle said.
Jackie Yerby also serves as health policy advisor for Brown. 
You can reach Ben Botkin at [email protected] or via Twitter @BenBotkin1.
×
This article is for premium subscribers. If you are one, please sign in below.
You can see
two
more premium stories for free. To subscribe,
click here
. We depend on premium subscriptions to survive, and they are tax deductible.