Patrick Allen, director of the Oregon Health Authority, said that every senior, educator and person eligible in the 1a group who want a vaccine will be able to get a first dose by early April.
Image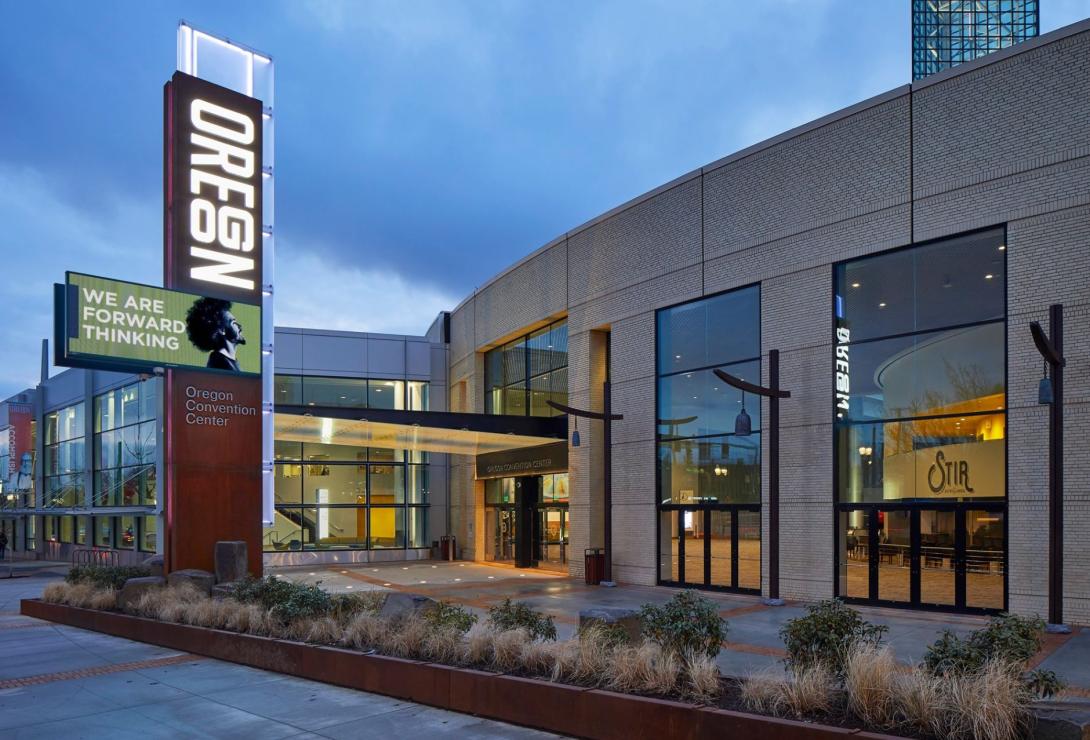 February 5, 2021
Gov. Kate Brown said Friday she learned on a phone call to the White House this week that Oregon's allotments of COVID-19 vaccine will increase by 20% -- a move the state's top public health official said will mean most seniors, educators and health care workers will have had the opportunity to be fully vaccinated a full month earlier than anticipated, by early May.
"This is really good news," Brown said of the pending arrival of more doses, during a live-streamed news conference.
The windfall comes as Oregon has struggled to pin down an accurate timeline for vaccinating the first waves of eligible vaccine recipients, and public health officials predict "chaos" as seniors age 80 and older deluge the vaccination system with their newfound eligibility starting Monday.
Brown did not offer specifics about the increased vaccine shipments, including when the additional doses would start arriving or in what numbers.
But Oregon Health Authority Director Patrick Allen said Oregon will start receiving 11,600 additional doses of Moderna vaccine per week starting at a date he didn't specify, plus an additional 12,000 doses per week starting next week to pharmacies that plan to administer the vaccines to the public through a federal program. In all, Allen said Oregon's weekly allocation of first doses would balloon from 52,000 to more than 75,000. That amounts to a total increase of 44%.
By the beginning of April, Allen said that should allow Oregon to offer a first dose to about 75% of eligible seniors age 65 and older; daycare, preschool and K-12 employees; inmates; and Phase 1a members including healthcare workers and long-term care residents. He said by early May, about 75% will have had the opportunity to be fully vaccinated with second doses.
Three-quarters of people vaccinated might approach the maximum who choose to be immunized against COVID-19. Allen said the state has done surveys showing that about 80% of Oregonians said they probably want to get vaccinated or are certain they do.
With most Oregonians in these early waves inoculated, Allen said by early April the state plans to open up vaccination eligibility to new groups -- such as other essential workers and people with underlying conditions. He said it's possible the general population in Oregon could start receiving shots in the arm in July and everyone who wants to be vaccinated would be come fall.
Allen indicated it was possible that the timeline could shorten -- if Johnson & Johnson's new vaccine or others in the works receive emergency authorization and start arriving in Oregon this spring.
Also Friday, Brown confirmed she will immediately allow the process of vaccinating all incarcerated people in Oregon to begin. That not only includes roughly 11,000 inmates at 14 state prisons, as a federal judge had ordered earlier this week, but thousands of other inmates locked up at Oregon's jails and youth younger than 25 at the state's youth correctional facilities.
Both Brown and Allen called for fortitude as the rollout extends eligibility to their age groups: 75 and older starting the week of Feb. 14, 70 and older starting the week of Feb. 21 and 65 and older by sometime around March.
"Next week, when seniors begin to become eligible, we will see some degree of chaos," Allen said. "Next week, many older adults will inevitably voice frustration. Next week, you will not have to look hard to see people experiencing confusion. We will fall short."
But, Allen added, "we're working hard to reduce the amount of chaos."
Allen also said Oregonians' turns eventually will come.
"I'm asking older Oregonians for patience in exchange for this promise: While it will take time, every senior who wants to get vaccinated will get a vaccine in coming weeks," Allen said.
Brown said one technique she hopes "will help avoid some of the nightmares we've seen in other states" is incrementally adding seniors by age group each week. She said that won't alleviate the problems.
"There will still be some hiccups in this process but we are going to be able to get through them," Brown said.
Of 52,500 first doses sent from the federal government to Oregon for next week, the state will allocate 20,000 for seniors 80 and older. There are about 168,000 Oregonians in that age group, but according to the state about 30,000 of them already have received at least one dose of vaccine largely because they were part of Phase 1a. That leaves up to 138,000 remaining people in that age group who are potentially vying for 20,000 available doses next week.
The remainder of the state's weekly allotment of first doses will be divvied up as follows: 13,000 for Phase 1a, 11,500 for educators, 5,000 for inmates and 3,000 for tribes.
The governor noted that the state has been doing better than most in getting first doses into the arms of its population -- ranking 12th among states with 8.8% inoculated with a first dose. Nationwide, 8.4% of Americans have received one dose so far.
The governor also said Oregon has warded off infections more successfully than most places in the country, ranking fourth for known coronavirus cases and deaths per capita in the U.S. since the pandemic began.
It's unclear if any seniors in the 80-plus age group actually will be able to get needle jabs on Monday. The governor's office said the state's online vaccination information tool -- "Get Vaccinated Oregon" at covidvaccine.oregon.gov -- won't be up and running until that same day.
State officials say seniors also can call 2-1-1 for information. The governor said she's deploying 30 members of the National Guard to answer the line.
-- Aimee Green; [email protected]; @o_aimee
This story was first published by The Oregonian/OregonLive and is posted her through a content-sharing arrangement among a dozen Oregon media outlets.