Germany Stems Healthcare Costs by Imposing New Requirements on Drug Companies
If a pharmaceutical company wants to introduce a new drug, they must show that it offers additional value compared to drugs currently on the market
BERLIN – June 28, 2012 -- Now that the Supreme Court has upheld President Obama's healthcare plan, pharmaceutical companies, patients and healthcare experts in Europe are waiting to see how a new cost reducing drug price mechanism affects them.

Requiring citizens to have healthcare has long been a staple of European health insurance programs. But now governments and insurers are trying to stem the cost of exorbitantly expensive new drugs.

European healthcare experts are aware that similar governmental efforts in the US don't exist, but are no longer willing to accept what pharmaceutical manufacturers say is the latest and greatest without requiring them to prove it.

In an attempt to control costs, Germany has instituted a new procedure, which took effect at the beginning of this year.

The principle is simple: A pharmaceutical company wanting to sell a new medication must show that it provides patients with additional value compared to currently available therapies. Insurers want to avoid having to pay a lot of money for "me too" drugs, according to Ann Marini, spokesperson for the GkV, the insurers' umbrella group.

Once a drug company has received approval for a new medication, it can be sold in Germany for one year at whatever price that company decides. However, within that year it must submit documentation to a government agency known as the Federal Joint Committee, or G-BA by its German acronym, which in turn asks an independent institute known as IQWiG to review the drug.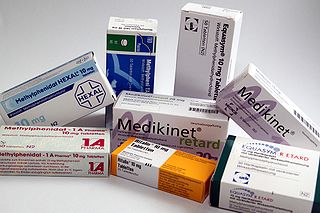 Then, that institute tells the drug manufacturer which standard therapy must
be used as a comparative drug. Data is submitted and evaluated. The IQWiG
issues a ruling about whether the drug has no, slight or great benefit over the standard therapy. The G-BA then reviews the information and makes its own ruling. Then the company negotiates the price with the umbrella organization of statutory insurers. This group represents companies that insure about 90 percent of people living in Germany.

On paper it may sound straightforward, but in practice there have been more than some teething pains for the new law.

First the good news: The first drug to go through the process, Brilinta, also known as Brilique (ticagrelor) reached a price agreement with insurers on May 31 that amounted to a 48 euro-cent price cut for the drug.

The medication, made by AstraZeneca, was initially priced in Germany at 2.48 euros per day, but after negotiations the two sides agreed it would sell for two euros. This will give insurers a 175 euro per patient annual discount and amount to millions in savings, the insurers' group GkV said. The drug is indicated for acute coronary syndromes (ACS).

But it hasn't been all smooth. In May, Pfizer pulled Xiapex (collagenase
clostridium histolyticum), a treatment for a rare hand disorder known as
Dupuytren's contracture, and GlaxoSmithKline announced it was withdrawing Trobolt (retigabane) an epilepsy drug from the German market.

Xiapex's review through the IQWiG and G-BA process resulted in an opinion that Xiapex showed no benefit over standard therapy. The IQWiG said Pfizer's submission failed to provide relevant data, and the company did not compare Xiapex with IQWiG's chosen therapy.

But Pfizer complained, saying the review was unfair and Xiapex is the first drug for this condition, which is normally treated with surgery. Authorities needed to take into consideration money saved from not having a surgery and the possible complications from that.

Xiapex is the first approved pharmacological treatment for Dupuytren's contracture, a slowly progressive connective tissue disorder that can cause the affected finger to bend into the palm of the hand.

When Pfizer saw that it wasn't about to get a higher price for Xiapex in its negotiations with the statutory insurers, it pulled the drug.

GSK's decision to pull Trobolt came after both the IQWiG and G-BA said the drug showed no additional advantage to therapies already on the market. The company, fearing that it would not achieve an adequate price in its negotiations with the statutory insurers, announced in late May that it would pull the drug from the German market effective July 1.

Once again the drug company deviated from the comparator therapy demanded by the German authorities.

At the end of April, Boehringer Ingelheim and its partner Lilly said they are halting price negotiations with German statutory insurers for their diabetes drug Trajenta (linagliptin), because the insurers were offering unacceptably low prices. Trajenta has yet to be introduced into Germany and will remain unavailable until an appropriate price can be reached, the companies said.

Once again the comparator therapy was at the heart of the problem. The
companies wanted to have Trajenta compared to other gliptins, like Januvia (sitagliptin) which is manufactured by Merck & Co. They sent in information to German authorities comparing Trajenta with Januvia.

But the IQWiG rejected that earlier this year, noting it wanted Trajenta to be compared with older products such as sulphonylureas. The G-BA backed the IQWiG decision, leading the companies to cry foul play.

Overall complaints about comparator therapies have been the biggest gripe with the new system, but the Association of Research-based Pharmaceutical Companies, known as VFA, has also complained that German authorities are "salami slicing" groups of patients by asking drug companies to conduct expensive studies on selected patient groups. The G-BA rejects this criticism.

In several press releases VGA warned that the law needs to be changed otherwise German consumers will not benefit from the latest developments in modern medicine.

Marini, the spokeswoman for GkV, the statutory health insurers group, says there is no need to change the rules. "The companies had plenty of time" while the rules were being negotiated and before they became law, to ask for change, she said. She insists that truly innovative medications will be rewarded.

And in any case, if drugs with no additional value don't make it into the German market, that's no loss. German patients don't need the other "me too" drugs, she said.
Image by Alcibiades (public domain) via Wikimedia Commons.