Gelser Forges Path Forward for Free Prenatal Care for Diabetic Women
The House Health Committee unanimously approved HB 2432, requiring insurers to cover the costs that diabetic women accrue when pregnant without deductibles and copays, despite opposition by Regence BlueCross BlueShield. Rep. Sara Gelser was able to lower the fiscal impact to the Oregon Educators Benefit Board after talks with ODS
April 9, 2013 — Oregon women who get pregnant and struggle with low blood sugar may no longer struggle to seek extra prenatal care relating to diabetes after the House Health Committee voted 8-0 on Monday to require insures to cover diabetic prenatal care at no extra cost.
The bill heads to the Joint Committee on Ways & Means.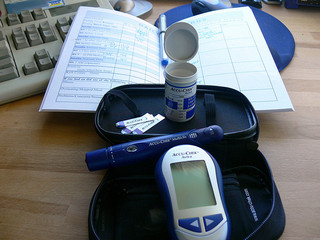 House Bill 2432 was heard the very first week of the session in early February, but a vote was delayed after Regence BlueCross BlueShield fought the bill because of the costs of providing the care without passing on costs. The legislative fiscal office initially reported an impact of $3 million annually on the Oregon Educators Benefit Board because of the costs of copayments and deductibles for diabetic women who become pregnant.
While the teachers' health plan currently doesn't cover diabetic prenatal care, such costs are already picked up by the Oregon Health Plan and the Public Employees Benefit Board without copays or a deductible.
But Rep. Sara Gelser, D-Corvallis, the chief sponsor of the legislation, said she sat down with ODS, the chief insurer for OEBB and PEBB, and found the cost to PEBB plan holders was minimal, amounting to one-tenth of one percent per health plan member.
Multiplied out, that amounts to $610,000 a year for OEBB, but Gelser said insurers and policyholders may not realize that .01 percent increase in premiums — the potential cost just couldn't be reduced to zero.
Gelser said HB 2432 could indeed save money while improving health by preventing women with untreated diabetes from ending up in hospital neonatal intensive care units, threatening the health and life of their babies. The bill covers costs from conception to six weeks after birth.
She said ODS reassured her that the bill and its fiscal impact would include coverage for women who have Type I, Type II and gestational diabetes.
At the meeting in February, Reeta Hill, a nurse and young mother, said she skimped on doctor's visits because of the high costs of prenatal care due to her diabetes. When diabetic women become pregnant, they often have volatile blood sugar levels, requiring more frequent doctor visits and blood sugar tests with strips several times a day.
Rep. Mitch Greenlick, D-Portland, nearly called for a vote on the bill on Friday, when Gelser could not attend, and asked that the bill cut out the term "services" from the bill and just offer free supplies, thinking that would reduce the fiscal impact.
"These women need to have access to those strips," Gelser said. "They also need access to their physicians."
Image for this story by Jessica Merz (CC BY 2.0) via Flickr.