Foster Youth, Advocates Push for Foster Youth Bill of Rights
The bill consolidates all existing laws relating to the rights of foster youth and creates a complaint process, as well as a toolkit for transitioning to adult life
May 3, 2013 – Patrick Kindred went into foster care at the age of four and, at 21, has just "aged out" – meaning he's no longer able to receive care in foster homes.
While in foster care, Kindred told an audience of about 100 this week at a fundraiser for Children First of Oregon, he was subjected to severe physical and mental abuse.
Now a junior at the University of Oregon, Kindred is part of the Oregon Foster Youth Connection, and has testified before the legislature in support of previous successful bills which aim to help foster youth. Most recently he's advocated for Senate Bill 123, co-sponsored by two Democrats from Portland -- Rep. Alissa Keny-Guyer and Sen. Chip Shields -- also called the Foster Youth Bill of Rights, which is expected to pass.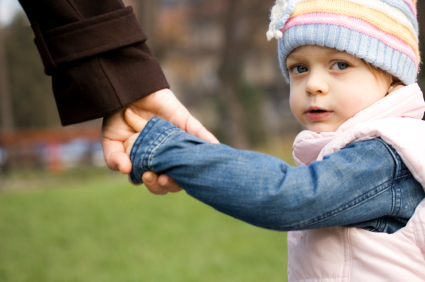 The bill doesn't introduce any new rights, said Pamela Butler, Children First of Oregon's child welfare policy manager. Rather, it codifies all laws pertaining to foster youth into a single law for simplicity's sake – and contains a requirement that every foster youth receive a copy of the bill of rights, and that it be posted in every foster home in the state.
Often, foster youth – of which there are about 13,000 in Oregon – aren't informed of their rights, and there's no uniform mechanism for letting them know what they are entitled to, or a single place for youth to turn if they have questions or concerns about their care.
It also creates a transition toolkit to ensure foster youth are able to live independently once they're too old to receive care. All youth age 14 and older would receive written information from the Department of Human Services on how to establish bank accounts, how to acquire a driver's license, how to remain in foster care after they turn 18 and how to obtain medical, dental and mental health services. The kit also informs foster youth of the tuition and fee waiver enacted by the legislature in 201, waiving all college expenses for current or former foster youth who can't receive financial aid.
Besides informing foster youth about their rights, the bill would establish a hotline they could call to ask questions and make complaints if they're being abused or neglected, Butler said. Over the next two years, the state would also spend $87,412 from its general fund to hire a full-time person and cover the cost of training, printing and distribution of the transition toolkit.
Keny-Guyer, speaking at the same event, said the bill passed out of the Senate's Health Care and Human Services Committee with little resistance and is likely to be voted on by the Senate later this month.
The Oregon Foster Youth Coalition is one project sponsored by Children First for Oregon, a non-partisan, nonprofit organization that does research and advocates for long-term, systemic change to help children and youth.
"The Foster Youth Bill of Rights was many years in the making," said executive director Robin Christian, and is based on input from about 100 youth who talked about their experiences with the foster care system, including Kindred, who serves on its legislative action team to advocate for his peers at the state level.
That experience has helped Kindred feel more connected to other foster youth.
"For a while, growing up, I was distanced away from other foster care kids. I wanted to be my own person," he said. "I always felt like I was alone." Now he plans to attend law school, and enjoys helping other youth and being part of the legislative process.
"As a foster youth and a kid, you don't ever think, 'I'm going to be making big changes,'" said Royce Markley, a 19-year-old foster youth currently attending Linn-Benton Community College, who's also a member of the coalition. "It's been a big boost of confidence."
Christen McCurdy can be reached at [email protected].