Oregon Health Forum on Wednesday focused on ways to prepare workers and their organizations for the Oct. 18 deadline.
Image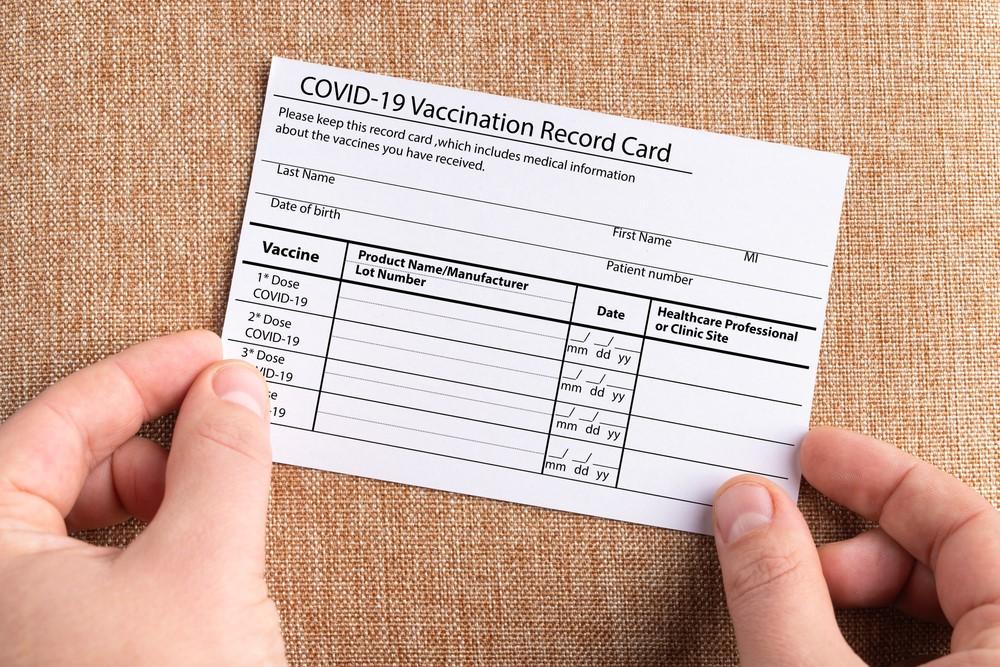 September 30, 2021
A key deadline is approaching for Oregon's health care system.
Under the state-imposed COVID-19 vaccination requirement, Oregon health care workers must either get inoculated or submit paperwork to their employer seeking an exemption by Oct. 18. Employers have some flexibility. They can grant an exemption for medical or religious reasons, though they have flexibility to reject a request if the exemption would create an "undue hardship" on the business.
Some health care workers who opt against vaccination expect to be fired. Legacy Health System, for example, has denied religious exemptions to workers, and some now expect to be fired, according to published reports.
Attendees at a Wednesday online forum heard tips about how to navigate the new health and legal landscape as organizations prepare to comply with the mandate. Nearly 500 people attended the forum, which was organized by the Oregon Health Forum, a sister organization of The Lund Report. 
Sandy Goldstein, a principal and clinical services nurse consultant with Mercer Total Health Management, moderated the event.
The mandates come at a critical juncture amid a health care workforce shortage nationally and in Oregon. By 2026, the nursing field, including registered nurses, licensed practical nurses and certified nursing assistants, will have a 13% labor deficit, or be about 700,000 nurses short, according to Goldstein's presentation. In Oregon, the projected deficit in 2026 is 7%, or a shortage of about 4,000 nurses, Goldstein said.
Against this backdrop, some organizations are looking for ways to accommodate and keep as many people as possible. Others may be stricter. 
Dr. John Santa, a retired clinician and health practice administrator, said it's critical that all parts of the health care system run well. Hospitals have had to delay procedures and surgeries for patients as COVID-19 has eaten up resources and people sick with the virus have filled beds.
For example, Santa said he has a friend with a tumor on his spine who needs surgery after taking chemotherapy. That surgery was delayed, he said, and the friend is back on chemotherapy to keep the tumor at bay.
"We need all those wonderful pieces of the health care system to get back up and running," Santa said.
Santa, 71, said patients need health care workers who are willing to "get vaccinated for the patients they promised to serve."
Santa said the system can learn lessons from past epidemics. In the early 1980s, a Northwest Portland hospital where he worked had its first known AIDS patient. Staff were scared for the patient, but also for their colleagues, themselves and their families.
One group of employees threatened to not come in if the patient transferred to the intensive care unit, Santa said. Amid a discussion among hospital staff, the hospital's CEO weighed in, Santa recalled. 
His advice: treat the patient as medical providers have done during epidemics in the past, like polio in the 1950s.
"We took care of polio patients then, and we will take care of AIDS patients now," Santa recalled the CEO saying.
Make Policy Decisions
Heidi Mason, an attorney with Innova Legal Advisors, offered steps that employers can take to prevent a mass exodus before the state mandate goes into effect.
First, employers need to understand the rule and make their policy decisions around it as soon as possible. Mason said organizations need to recognize there are two ways for workers to comply — get a vaccination or provide documentation for a religious or medical exemption.
Some organizations may want to encourage vaccinations as much as possible. But others may have a policy to be entirely neutral and accept requests for exceptions. The rule also allows employers to impose requirements sooner than the deadline.
Employers can plan ahead if they want to try to keep unvaccinated workers.
"It doesn't always have to be termination at the end," Mason said.
She urged employers to be open with staff.
"Share what you know, share it quickly, share it often and admit what you don't know," Mason said.
Case By Case Review
Mason said it's key for employers to understand their workforce, including how many workers are vaccinated. For unvaccinated staff, it may simply be a matter of helping them overcome barriers, such as transportation.
Employee requests for exemptions to the vaccine mandate need to be reviewed case by case, Mason said. Some may be easier to grant than others. For example, a person who had COVID-19 in the last 30 days and needs to wait before they can get vaccinated could be easily granted a temporary exception.
Mason said employers who can't accommodate a requested exception need to seek the advice of their attorney.
Kyle Abraham, an attorney with Barran Liebman, works in the labor and workplace sector.
Mandatory vaccine requirements are still subject to labor contract bargaining because that issue includes discretionary items, such as time off for an employee who gets vaccinated. Abraham stressed that unions can work hand in hand with employers in worker vaccination efforts.
"Unions by and large are your partner in this," he said. "Labor is your partner in complying with OHA's regulations."
You can reach Ben Botkin at [email protected] or via Twitter @BenBotkin1.