The lawsuit claims a former Corvallis COVID testing worker's safety complaints, including the lab CEO wearing shorts and sandals in the lab, got him canned.
Image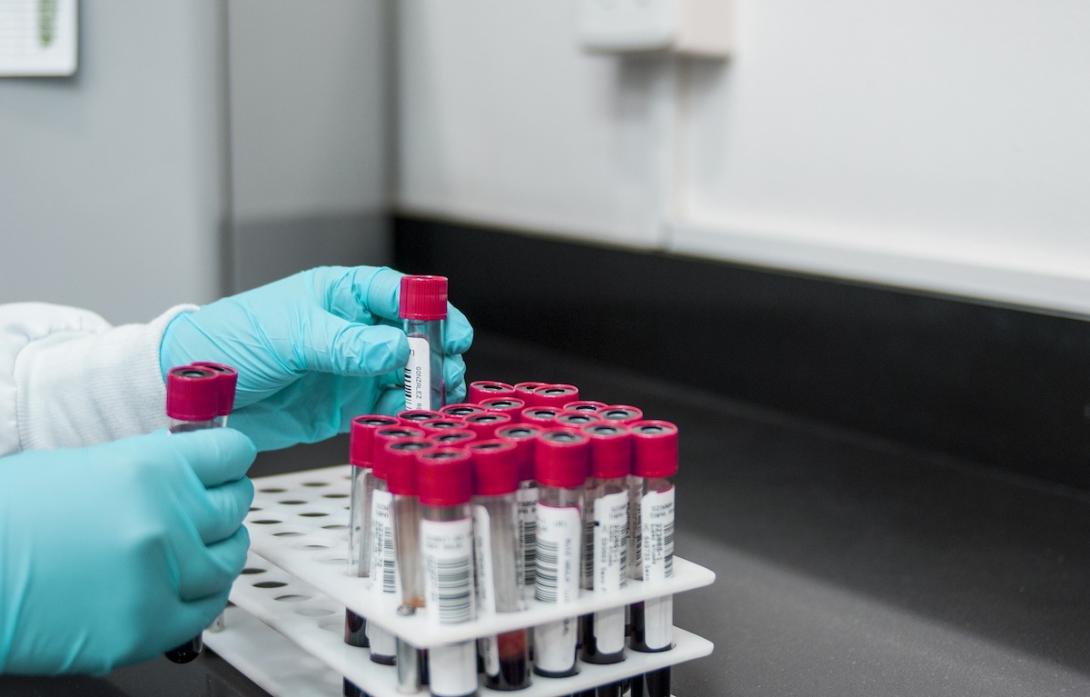 January 4, 2022
A Benton County laboratory worker has filed a lawsuit against a prominent Corvallis lab that specializes in COVID-19 testing, claiming he was fired shortly after blowing the whistle on safety concerns.
The company, Willamette Valley Toxicology, has not yet responded to the suit in Benton County Circuit Court. However, it claimed in a response to the Bureau of Labor and Industries that it did not fire him to retaliate; rather, it claimed that his coworkers had raised concerns about an alleged "inability to work well with others."
According to the company's website, the company is affiliated with Oregon State University and has " grown into one of the highest throughput Covid testing labs in the Pacific Northwest." The suit, filed on Dec. 28, states that Andrew Williams began working for the company on Dec. 22, 2020 as a full-time, $18-an-hour medical technician for COVID-19 testing. He soon began compiling a list of safety concerns, according to the suit.
Among his concerns, according to the suit:
Insufficient cleaning of the lab filtration hood, which could contain COVID particles
Lab workers wearing lab coats and gloves outside of the lab area
"Unsafe" lab attire of shorts and sandals worn by the company's CEO, Manny Cruz
Cruz allegedly "recklessly" handled sample vials with his bare hands and then touched his face
Packages containing COVID-19 sample vials were being opened outside of a biosafety hood
Waste from the biosafety hoods disposed of in recycling without being sterilized, endangering people who would often rummage through the company's recycling
According to the suit, Williams spoke with his immediate supervisor on Jan. 3, and some of his concerns — including "appropriate lab coat use and glove signage" — were addressed. On Jan. 5, he met with his supervisor again and was told "that many of his concerns had been raised before but had been ignored by higher-ups," so he could take his remaining concerns to a different manager.
That manager connected him with a safety lead worker, who addressed some of his concerns, but not others, such as the CEO's attire at the lab and habit of handling test vials with his bare hands. According to the suit, the safety worker said "she wasn't sure if there was anything she could do regarding Plaintiff's concerns about Defendant's CEO Manny Cruz ("Cruz"), specifically his unsafe lab attire of shorts and sandals, and his reckless behavior of improperly handling sample vials and then touching his face."
On about Jan. 8, the lab manager told Williams he'd share the remaining concerns with the CEO, and then confirmed that he did so, according to the suit.
"Later that day, two of Plaintiff's coworkers were approached by Cruz and were asked about who had made the complaints about his attire. Cruz told these workers that it 'pisses him off' when people complain that his behavior in the lab raises safety issues. Cruz stated that if the complaints didn't stop, staffing changes might have to be made. Before leaving that day, Cruz confirmed with Plaintiff that Plaintiff would be working on January 12, 2021," states the lawsuit.
"Also on or around January 8, 2021, Williams told the lab manager he was 'worried about [his] well-being in the lab after raising concerns.'"
About three days later, Williams contacted Oregon Occupational Safety and Health Administration anonymously with his concerns and was told to contact the Bureau of Labor and Industries as well, Williams said.
The next day, on Jan. 12, he reported to work and he was terminated by the company, and told it was for "cultural differences," according to the suit.
Bureau of Labor and Industries records disclosed under Oregon Public Records Law showed that Williams filed a civil rights complaint with the Bureau of Labor and Industries in March. The company denied retaliating against Williams and shared with the agency statements from his female coworkers..
According to a case summary written by BOLI investigator Briitney Boggs, "It does appear from speaking with Complainant that the major area of contention centered around Complainant's concerns regarding Mr. Cruz wearing shorts and/or sandals in the
laboratory. However, the record contains evidence that supports that Complainant's termination was based on legitimate reasons. In response to the request for information, Respondent provided two statements from employees regarding Complainant's alleged
treatment of female coworkers. One coworker described Complainant as 'just wanting a higher position than everyone else' and 'working with women seemed to hurt his pride.'" 
Another witness supplied by the company echoed that perception. Based on that evidence, and that the company seemed to address some of Williams' complaints, the agency concluded that the company "has provided a legitimate nondiscriminatory reason for terminating Complainant's employment."
Williams is represented by Michael Owens of the Portland firm Meyer Stephenson.
You can reach Nick Budnick at [email protected] or via Twitter at @NickBudnick.