His girlfriend died of an overdose in 2016 from oxycodone pills she obtained using one of his illegal prescriptions.
Image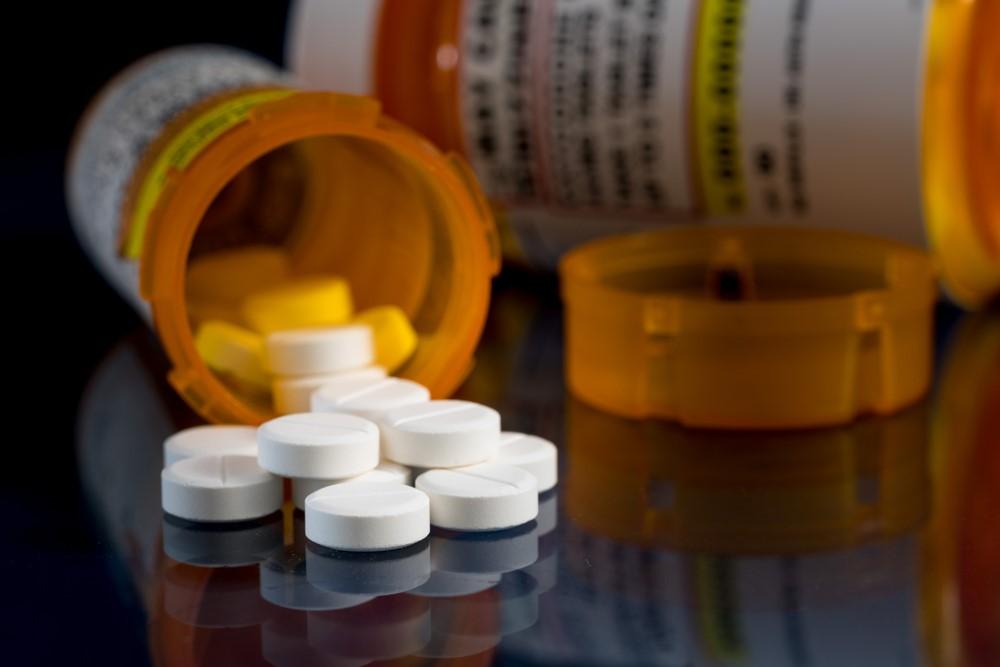 August 31, 2021
A 33-year-old former Clackamas chiropractor has been sentenced to four years and two months in federal prison after admitting to illegally distributing oxycodone.
Mark Steven Gardner had been charged with additional crimes, including distribution of oxycodone resulting in death, and forging prescriptions for oxycodone, but prosecutors dropped those charges in return for Gardner's guilty plea on the single illegal distribution count.
In 2015 and 2016, Gardener had forged dozens of prescriptions for oxycodone, including a prescription for his 26-year-old girlfriend, who died in January 2016 from an overdose of oxycodone Gardner had illegally prescribed for her, according to documents filed in Oregon District Court by federal prosecutors.
Gardner's crimes didn't come to light until 2017 after a subsequent girlfriend happened to read in Gardner's diary an account of the death, prosecutors told the court.  The federal Drug Enforcement Agency was tipped about forged prescriptions and pursued the case.
Gardner's criminal activity began in November 2015, when, working as a chiropractor, he stole a prescription pad from a physician with whom he shared his Portland office building, prosecutors said.
Over the next four months, Gardner used the doctor's name to forge oxycodone prescriptions. Gardner provided the forged prescriptions to a number of people in return for half the pills in each prescription, prosecutors said. Gardner instructed the recipients of the forged prescriptions to go to pharmacies at times when Gardner knew the doctor's office, to which he had access, was closed, prosecutors said. Gardner would then enter the doctor's office, answer the doctor's office phone, and pose as the doctor to verify the authenticity of the prescriptions when contacted by pharmacies, they said.
In the midst of this forgery spree, Gardner wrote a forged prescription for 90 30 milligram oxycodone pills for his girlfriend, Starlin Swan. A pharmacist, on Jan. 7, 2016, uncomfortable with that number of pills, provided Swan with 60 pills.
On Jan. 8, 2016, Swan died at Gardner's Clackamas apartment of an oxycodone overdose, prosecutors said. Swan "had a high blood alcohol level, but her proximate cause of death was oxycodone overdose," prosecutors told the court.
Gardner was the only person with Swan at the time of her death and he didn't alert paramedics that she had taken oxycodone, prosecutors said.
Gardner continued to forge prescriptions for oxycodone until March 2016, prosecutors said. In total, he forged 48 prescriptions to a total of 25 different recipients, for a total of 2,352 30 mg oxycodone pills. He wrote 37 of these forged prescriptions after Swan's death, prosecutors said.
Later he lived in Hawaii, where, in 2017, his new girlfriend read his diary, which had details of the night of Swan's death, according to prosecutors.
The DEA, acting on a tip, searched the Oregon prescription drug monitoring program database and determined the extent of Gardner's fraud.
He was charged in May 2019 and pleaded guilty in April 2021.
While the single oxycodone distribution charge carries a penalty of up to 20 years in prison, prosecutors in their sentencing memorandum asked for a five-year sentence saying Swan's criminal actions were "unusually old and that the defendant's performance on pre-trial release has been exceptional."
But prosecutors also noted "His criminal acts directly resulted in the death of a 26-year-old woman."
In a news release, Acting United States Attorney Scott Erik Asphaug said: "The opioid epidemic has cost more than 500,000 American lives. The death toll in this country is staggering and the tragic loss that surviving family members must endure is devastating.  This prosecution represents our office's firm commitment to hold those accountable who unlawfully distribute controlled substances that results in death." 
You can reach Christian Wihtol at [email protected].