Brittany Beltran gave birth to a child with cerebral palsy, the suit says, after being suffocated in the womb during a prolonged and difficult delivery.
Image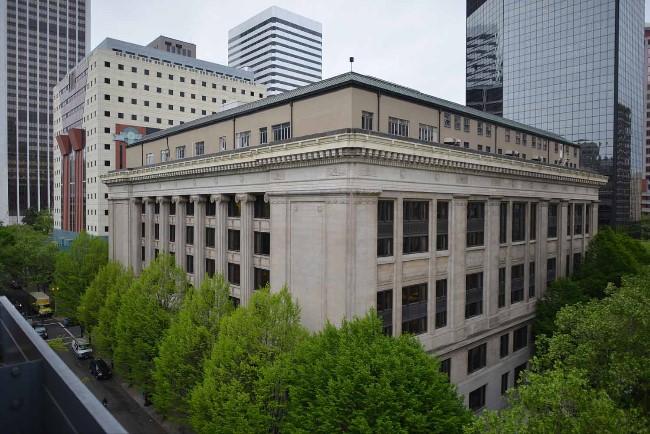 September 7, 2018
A first-time mother who gave birth to a child with cerebral palsy after a difficult delivery has filed suit against Providence Health & Services, accusing the medical group of negligence.
Brittany Beltran gave birth in Providence Willamette Falls Hospital in 2013, according to the complaint. Filed last month in Multnomah County Circuit Court, it says she endured a delivery that lasted nearly a day and included complications that normally would warrant a Cesarean section. But Beltran's physician never discussed the possibility of a C-section with Beltran, the suit says. Instead, the physician insisted on a natural delivery and even left the labor room at one point to deliver another child, the complaint alleges.
When Beltran's baby was born, she wasn't breathing, and she stayed a month in intensive care, the suit says.
It seeks up to $42 million in damages. It says that Beltran's daughter will need constant care: She'll never be able to walk, talk, feed herself or go to the bathroom.
A spokesman for Providence, Gary Walker, declined to comment on the case because it's ongoing. Another defendant, Women's Healthcare Associates in Portland, also declined to comment for the same reason.
An attorney representing Beltran, Keith Dozier, declined to comment on the case as well and did not respond to a request for comment from the Beltran family.
Beltran's gynecologist and obstetrician, Dr. Brandi Vasquez, works for Women's Healthcare Associates. She, too, is named in the suit.
The complaint indicates that Vasquez knew that Beltran had anomaly in her uterus -- it was heart-shaped. That condition, which can cause a miscarriage or premature birth, can lead to a Cesarean section.
Genetic tests before birth indicated the baby was healthy, the suit says, and so was Beltran.
But the problems started about four hours after she went in for delivery.
Physicians ruptured Beltran's amniotic sac and induced labor. The suit says the defendants failed to follow standard procedure and monitor the pressure within Beltran's uterus after she was induced.  
Nearly four hours later, monitors showed that the baby was in distress, the suit says. That continued for nearly three hours, according to the complaint, when Vasquez noted problems in the medical chart. But despite a recommendation from a nurse to have the baby surgically delivered, Vasquez had Beltran continue with the natural delivery, the suit says.
Vasquez did not tell Beltran that her baby was in severe distress, the suit says, nor did she discuss the possibility of having a C-section.
Vasquez did perform a C-section that day -- on another patient, the suit alleges.
The complaint says that fetal heart rate monitoring indicated that Beltran's baby essentially was suffocating during the delivery. But the infant's extreme distress wasn't noted in her charts until 15 hours after the labor started, the suit says.
When the baby was born, she had brain and neurological injuries, including cerebral palsy, neuromuscular dysfunction. a malformed brain, visual impairment and other disorders, the suit says.
She was transferred to neonatal intensive care unit at another Providence facility for care and observation, where nurses put her on artificial ventilation and decreased her body temperature, a procedure that aims to improve the outcome of a patient after cardiac arrest.
"Providence's neonatal resuscitation records indicate that when (the baby) was born she was not breathing," the complaint reads. "She had no muscle tone, she had no reflexes, and she did not have normal newborn color. Fifteen minutes of resuscitation efforts passed before (the baby) began to attempt to take breaths."
Deprived of oxygen, the baby suffered severe brain damage and seizures during the delivery, the suit says.
She also developed an abnormal lung condition and her head was molded into an irregular shape with overlapping bony plates of the skulls. She developed a large blood clot on her scalp and tissue on the back of her head was swollen. As a result of the delivery and aftercare, Beltran has piled up more than $130,000 in medical expenses. She will never be able to work and "will suffer a loss of lifetime income of $2,100,000.00" due to negligence," the suit says.
And the baby will experience a life of pain, distress, frustration, fear, embarrassment, anxiety and the loss of the normal life that she otherwise would have experience, the complaint says..
"At all times relevant, defendant Providence was responsible for providing an adequate number of skilled and competent nurses at Willamette Falls Hospital adequate to meet patient care needs and address any risk of harm to patients," the complaint says.