Recovery Works Northwest has opened a medical withdrawal management facility in Portland that has 16 beds and will serve Multnomah and Clackamas counties
August 18, 2023
Recovery Works Northwest cut the ribbon Friday on the first alcohol and drug withdrawal management facility made possible through Measure 110 funding. The 16-bed detox located near Southeast 122nd Avenue and Foster Road in Portland is expected to begin taking patients Sept. 1.
It will be the first detox to serve Oregon Health Plan members and uninsured patients in nearby Clackamas County, and it will be the third such facility in Multnomah County, where thousands of people are turned away from detox each year because there are not enough beds. 
The facility, which is composed of two buildings set back from the road and nestled among pine trees, feels more like a group home than a sterile medical setting. Staff said that was by design.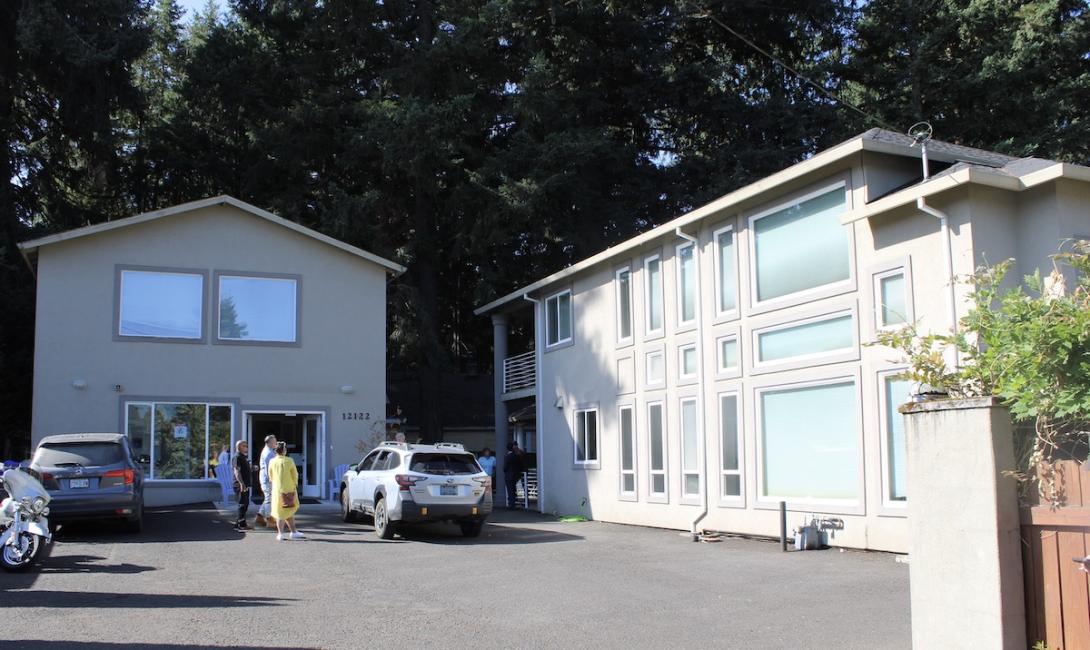 "Many people in our organization, including myself, have accessed detox services in the past," said Joe Bazeghi, who serves as a spokesperson for the provider. "When we set out to design a space, we really took into account — where would we want to be?"
The center is estimated to serve about 1,200 patients per year as they go through what can be dangerous and excruciating withdrawal symptoms after stopping the use of drugs or alcohol. 
Recovery Works Northwest has completed hiring the 35 staff members needed for the facility, including cooks and housekeepers. Medical staff, including physicians and nurses, will oversee patient care through the acute stages of withdrawal and offer medications such as Suboxone to patients interested in receiving medication assisted treatment. The detox will serve as the first step in patients' recovery, with stays lasting about 3 to 5 days. Certified alcohol and drug counselors and peer recovery mentors will offer support and connect patients with follow-up care such as outpatient treatment, supportive housing and residential treatment. 
The facility's focus will be on patients withdrawing from alcohol and fentanyl, and admissions will be seven days a week, by appointment or referral only.
Recovery Works received nearly $3.3 million in Measure 110 dollars last year. Initially, the company planned only to open outpatient clinics with the grant dollars, its CEO and medical director, Dr. Bryan Schwartz, told The Lund Report.
"And then when there was a surplus of (Measure 110) funds in Clackamas County," Schwartz said, "they basically came to everybody and said, 'We have extra money, here's a couple of days to figure out how to spend it.' That's when we committed to opening this facility."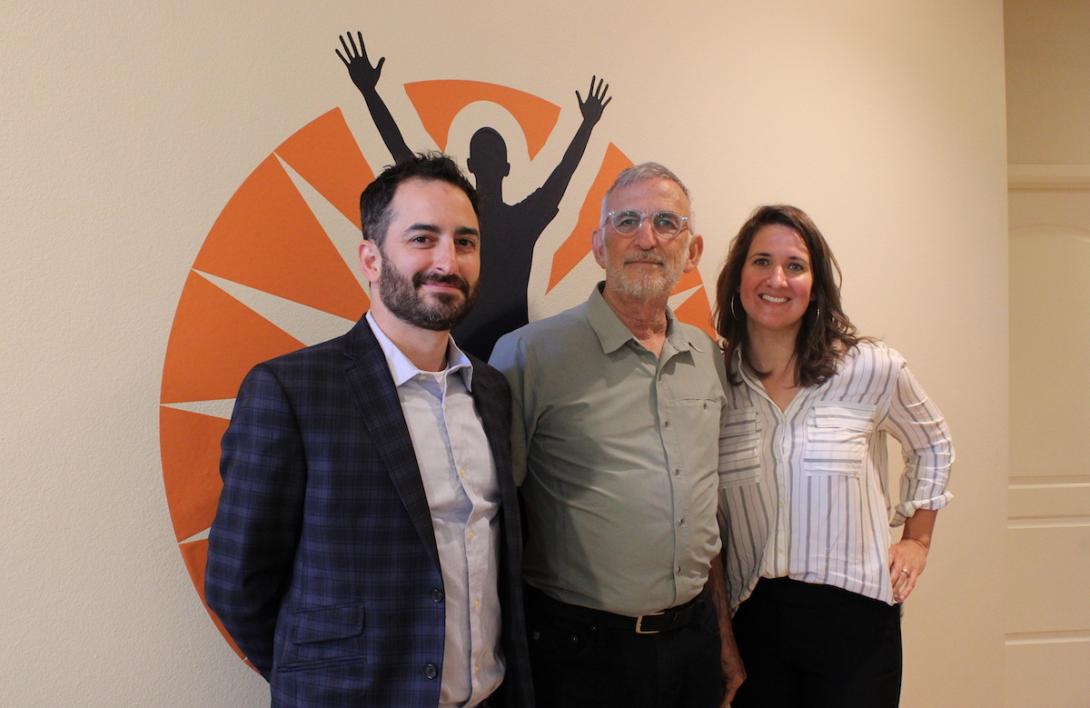 Clackamas County encompasses a large area that includes urban and rural communities, said Mary Rumbaugh, director of behavioral health for the county. She said the county will work with the provider to notify rural residents about the new resource. 
About $1.1 million from Measure 110 went into purchasing and retrofitting the two buildings the withdrawal management facility occupies today. Clackamas County contributed an additional $236,000 to cover staffing start-up costs. 
When Oregon voters decriminalized possession of user-amounts of hard drugs in 2020, they also created the grant program that awarded nearly $300 million in marijuana tax dollars to addiction service providers this past biennium. 
Schwartz said that with funding from the measure, Recovery Works also opened an outpatient treatment clinic in Newberg and is on track to open a clinic in Milwaukie as well.
The new detox is the first inpatient facility Recovery Works has opened. Until now, the provider has focused primarily on its two outpatient clinics offering medically assisted opioid disorder treatment, which involves prescribing medications to help reduce cravings and overdose risk. As fentanyl became the drug of choice among more and more new patients at those clinics, staff said they began to recognize that a higher level of care was necessary before the medication could be successful.
With fentanyl, Schwartz said, withdrawal sets in faster and is more intense than it is with other opioids or heroin. "And then once someone gets stabilized off of it, they continue to have what we call subacute withdrawal symptoms, which is depression, anxiety, trouble sleeping and intense cravings."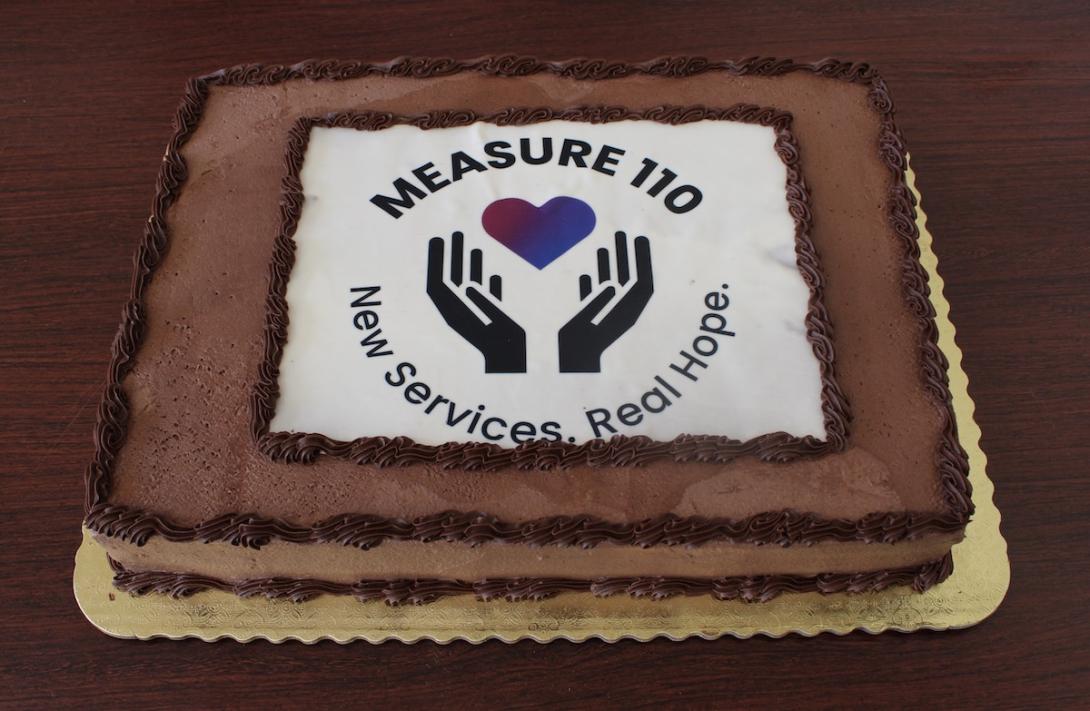 This makes follow-up care critical, because restarting fentanyl after a period of stopping use greatly increases the risk of overdose. While staff acknowledged that gaps in the treatment system can make it difficult to connect people with the level of follow-up care they need, they were optimistic that as more Measure 110 funded providers expand their services, more options will become available.
Several local and state politicians were among the larger-than-expected crowd that showed up to celebrate the detox's grand opening. Among them was Multnomah County District Attorney Mike Schmidt, who told the audience Oregon ranks near the bottom of the list for access to addiction care.
"Across the country, we're right at the bottom," he said. "Today, and with openings of other places, we are changing that."
Jovannis Velez's smile was hard to contain opening day. He's a certified recovery mentor who's been working at a Recovery Works outpatient clinic for the past year. He told The Lund Report that nearly every patient he helps is using fentanyl, whether they know it or not. He's gone through opioid withdrawal himself, he said, and he said he's seen others go through it, too.
"It's very bad when you try to go through the process alone. They don't really understand how bad it's gonna get. So, to have the doctors here, to have everything in one place, and then be able to transition to the outpatient care or whatever you decide after this," Valez said. "The biggest thing is that it's saving lives."
---