Too many Medicare patients returned within days of discharge for common conditions, leading to penalties.
Image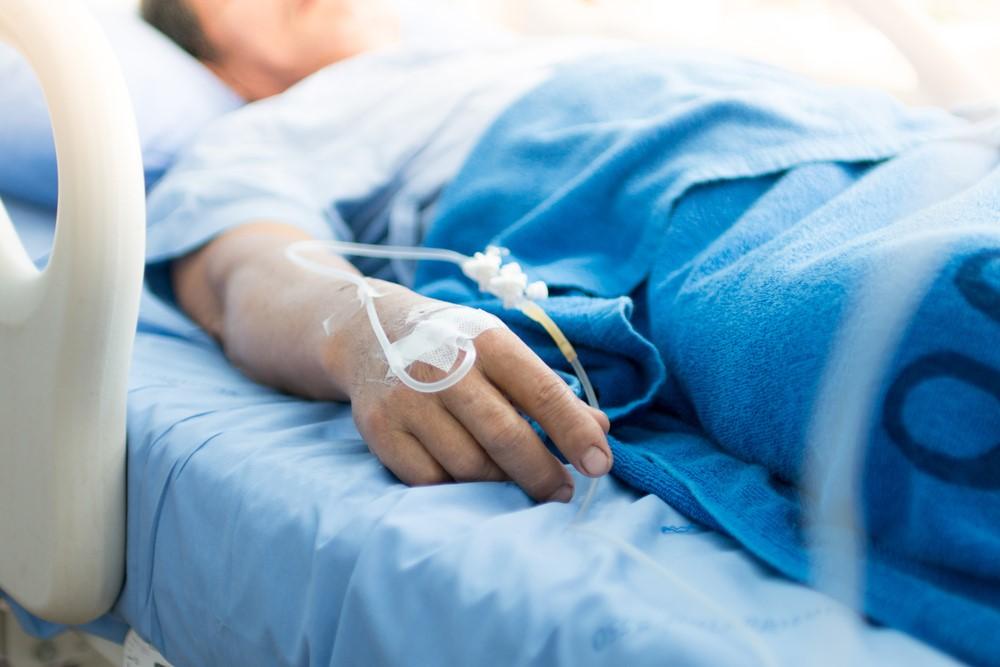 November 8, 2022
Twenty-one hospitals in Oregon will be penalized with reduced Medicare payments due to higher-than-expected readmission rates over the past few years, according to federal data compiled by Kaiser Health News.
Those hospitals include some of the largest facilities in the state: Salem Hospital, Legacy Emanuel Medical Center, Adventist Health Portland and Providence Portland Medical Center.
On average, a penalized Oregon hospital will be docked 0.26% on each Medicare payment for the 2023 fiscal year (October to September), with the largest penalty of 0.65% being assessed at Sky Lakes Medical Center in Klamath Falls.
The penalties are a result of a federal program to reduce hospital readmissions that was launched under the Affordable Care Act. The program evaluates how often Medicare patients are readmitted to the hospital within 30 days of discharge. If unplanned readmissions are higher than expected — based on a ratio the federal government develops to compare hospitals to their peers — future payments are lowered up to a maximum penalty of 3% for a year.
Readmissions are seen as a particular problem if they occur within the first few days after discharge, according to the National Institutes of Health. Readmission may reflect poor care coordination or poor post-discharge care, the agency says.
Oregon has 62 community hospitals, and the program evaluated 34 of them. The other 28 are considered exempt. They include rehabilitation and long-term care facilities, critical access hospitals and hospitals that specialize in children, psychiatric patients, or veterans. 
Hospitals are analyzed for readmissions among Medicare patients with the following conditions or procedures: heart failure, heart attack, pneumonia, COPD, coronary artery bypass graft, and elective hip or knee replacement. 
The Kaiser Health News analysis included data dating back to 2013, highlighting which hospitals are often penalized by CMS.  
Oregon Health & Science University in Portland was penalized every year from 2013 to 2022, but they will avoid any penalty in 2023. Conversely, Providence Portland Medical Center was not fined for readmissions from 2013 to 2022, but will be penalized in 2023.
Kaiser Foundation Hospital - Westside in Hillsboro is the one Oregon hospital that has never been penalized under the program, according to the data.
While typically three years of readmission rates are analyzed, this time the calculations began in mid-2020 due to the impact the first few months of the coronavirus pandemic had on hospitals and health systems.
Nationwide, CMS penalized 2,273 hospitals, the fewest since the fiscal year that ended in September 2014, according to Kaiser Health News.
Here are the Oregon hospitals that will be penalized in 2023, along with the percentage by which their Medicare payments will be reduced:
Sky Lakes Medical Center, Klamath Falls — 0.65%
Adventist Health Portland, Portland — 0.55%
Samaritan Albany General Hospital, Albany — 0.51%
McKenzie-Willamette Medical Center, Springfield — 0.49% 
Salem Hospital, Salem — 0.44%
Willamette Valley Medical Center, McMinnville — 0.42%
Legacy Meridian Park Medical Center, Tualatin— 0.42%
Sacred Heart Medical Center - Riverbend, Springfield — 0.36%
Providence Medford Medical Center, Medford — 0.31%
Mercy Medical Center, Roseburg— 0.29%
Providence Milwaukie Hospital, Milwaukie — 0.2%
Providence Newberg Medical Center, Newberg — 0.16%
Legacy Mount Hood Medical Center, Gresham — 0.14% 
Providence Portland Medical Center, Portland — 0.12%
Saint Alphonsus Medical Center - Ontario, Inc, Ontario — 0.08%
Legacy Emanuel Medical Center, Portland — 0.06%
Legacy Good Samaritan Medical Center, Portland — 0.06%
Mid-Columbia Medical Center, The Dalles— 0.04%
Tuality Community Hospital, Hillsboro — 0.04%
Legacy Silverton Medical Center, Silverton — 0.01%
St. Charles Redmond, Redmond — 0.01%
You can reach Connor Radnovich at [email protected] or via Twitter at @CDRadnovich.
Comments
Submitted by

Michael Rohwer

on Wed, 11/09/2022 - 07:41
Permalink
This is more than a hospital problem. It is an outpatient problem too. The latest numbers from the Peterson Health System Tracker (National Health Spending Explorer - Peterson-KFF Health System Tracker) show health expenditures at 19.74% as of 2020. The healthcare system doesn't work for anyone anymore. From a system perspective, the purpose of a system is what it does --- and after 4 decades of managed care, what it does is obvious. When healthcare was re-engineered in the 1980s, we wanted to control costs, which we naively believed would improve care based on "first do no harm." And so the new system focused on financial targets. Whole industries arose to define what was unnecessary using statistical tools focused on averages with the intent to reduce unnecessary costs. Profit was intended to drive costs down but that didn't work they we expected either. The new design was a cost generator. What if our thinking was backward? What if we had focused on controlling cost and improving care based on the concept "first do what is right?" Then we might have focused more on the outliers and the edges of the human complex behavior and disease. In complex adaptive systems, the averages see stability and miss the extremes that often drive systemic behavior. Now we are looking to extend this same system to human and social services to reduce social risk factors --- this is nuts! Regardless, what is clear is that something we believe to be true doesn't work the way we think it does.