Family Providers Question Potential Changes to OHSU's Rural Curriculum
The school is expanding its rural clerkships, with many new positions in specialty practices
April 1, 2013 – While Oregon Health & Sciences University is pushing for free tuition to students who choose to serve in underserved areas – including rural Oregon – it's also revising its curriculum in ways some doctors fear will affect rural rotations, also called clerkships.
Since 1994, OHSU has required all third-year medical students to fulfill a five-week rotation in a rural area, often in a family practice.
"It is not specialty-specific, just because of the nature of rural practice," said Dr. Lisa Dodson, director of Oregon Area Health Education Center, who also is director of the Rural Health Programs, director of the Rural and Community Health Clerkship and director of the Oregon Rural Scholars Program.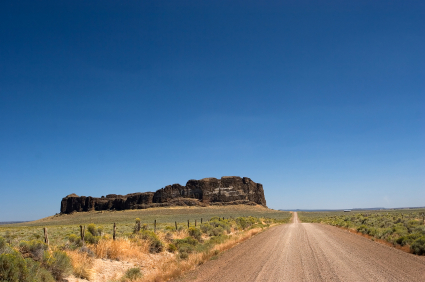 Last spring, the school administration began revising its medical curriculum, and Dodson and other physicians are concerned the school plans to stop requiring rural rotations and de-emphasize primary care in rural areas.
The website on the School of Medicine's curriculum transformation includes a fact sheet on rural rotations, created due to "many inquiries" and what school spokespeople say are unfounded rumors that rural clerkships are going to be eliminated. The fact sheet says the school wants to expand the number of rural rotations, better deploy technology in rural practices and expand the rotations "to include more specialties important to rural settings, such as general surgery or obstetrics."
Dodson said the administration has used confusing language that obscures a diminishing focus on primary care roles in rural areas.
According to Dodson, some of the new rural clerkships, aren't in truly rural areas – but rather in populous areas like Eugene, Bend and Salem – and some are in specialty practices.
"Students could be in a neurology practice in Salem. That would be counted as part of the curriculum," Dodson said.
Dodson is also concerned the curriculum attached to the clerkships, which focuses on community-based care, will be done away with, and she said going through a rural rotation without that context is akin to having a student observe a certain number of surgeries, then assuming that student is competent to perform surgery.
Dr. Mark Richardson, dean of OHSU's School of Medicine, emphasized that the curriculum is under review, but hasn't been rewritten yet. He did say, though, that the school is considering offering rural clerkships in specialized clinics.
"If there's a student who's really interested in a surgical field, we'd like to imagine them in a rural practice. If we can show them how surgery works in a rural practice, that would be ideal," Richardson said."
Richardson said the school does already offer rotations in more populous areas of the state, though they are not part of the rural rotation requirement. He did not say whether the new curriculum would redefine "rural" to include those areas, adding that it can be a particularly difficult concept to define.
"I don't want to get around to definition. We aren't trying to change the nature of what we're doing right now," Richardson said. "One of the real purposes of the rural rotations is for the students who are in those rotations to understand on a fundamental level what it's like to be in those rural communities. That goal is still absolutely a part of what we're trying to accomplish." Instead, the idea is to expand the philosophy of rural clerkships to students interested in specialty practice.
"I think they are deliberately hiding the issue with their choice of language," Dodson said. "Ultimately, we're having this battle of semantics."
Dodson said she and other family providers have been trying to raise public awareness about the potential changes before they are adopted.
"It so violates the intent of what we've been doing for the last 20 years that I find it really challenging," Dodson said.
TO LEARN MORE:
To read an interim report on the progress of curriculum transformation, click here. 
UPDATE:
Following the publication of this story, OHSU submitted the following statement to the Lund Report:
The Office or Rural Health defines "rural" as a town with a population of equal or less than 40,000 and at least 10 miles from a community of that size or larger. 

 

 

The site of all current and future rural rotation will meet those criteria of rural.

 

Bend, Eugene and Salem do not meet that criteria.

 

We will certainly continue to do rotations in these communities as we always have. However, these are not currently considered rural rotations, nor will they be in the future.