Oregon's mental health system is in a crisis. But should the state focus on preventive care? Provide more therapy sessions? Add hospital beds?
Image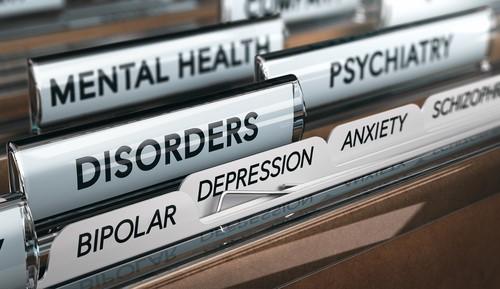 May 29, 2020
Oregon's mental health system is in a crisis. 
The state is short on beds in public and private hospitals. Patients need better access to community programs. Mental health care faces a potential financial hit when state lawmakers and Gov. Kate Brown patch a nearly $3 billion budget hole. 
Four experts weighed in Friday about how to tackle Oregon's inpatient mental health crisis during a virtual webinar sponsored by the Oregon Health Forum, an affiliate of The Lund Report. The forum, the fourth live-streamed event by the forum, drew 310 viewers.
The system faces more demands during the pandemic as people shelter in place and experience isolation and economic hardship. 
Robert Day, project manager of the Sobering Center, which is not closed, and a retired deputy chief with the Portland Police Bureau, said people need access to medical services and other supports rather than a jail cell.
"The folks that we are interacting with are really the hardest of the hard, the most difficult," Day said. "They are often the most difficult and challenging not because of who they are but because of their illness."
Chris Bouneff, executive director of National Alliance on Mental Illness Oregon, said the system needs to do more than add hospital beds. The state needs more outpatient community-based models and programs that allow people to stay in their homes, he said.  
"We need to clearly intervene before someone ever gets to the emergency room," he said.
C. Lamar Frizzell, chief executive at Cedar Hills Hospital in Portland, said the state has a high need for inpatient services. The Treatment Advocacy Center, a nonprofit group, recommends 40 psychiatric inpatient beds for every 100,000 residents. Oregon has 16 beds per 100,000 people, which includes Oregon State Hospital and private facilities. 
Pennsylvania-based Universal Health Services, which owns Cedar Hills Hospital, has applied to build and open Willamette Valley Behavioral Health, a 100-bed psychiatric hospital  in Wilsonville. It could open up by the end of 2021. The Oregon Health Authority rejected a previous application and has not yet decided on this one. 
Bob Nikkel, former Oregon mental health and addictions commissioner, said the state has over-invested in some of the least effective tools. 
Costs have rapidly increased. When Nikkel was commissioner from 2003 to 2008, the state paid $600 per day for a patient at Oregon State Hospital. The cost is now $1,200. 
The state should focus on preventative care and early intervention and offer more peer support programs and housing assistance, he said.
The mental health system needs to examine trauma and social determinants of health instead blaming problems on chemical imbalances.
"We've got to stop telling people they've got chronic mental illnesses and they're going to be sick the rest of their lives" Nikkel said. 
Advocates and providers face looming state budget cuts.
Lawmakers and Brown face tough decisions about how to balance the budget as revenues have plummeted during the pandemic. Oregon Health Authority has proposed a 17% cut of more than $370 million, much of hitting Oregon State Hospital, Medicaid and other mental health programs. 
Bouneff said lawmakers will need to address the shortfall strategically. 
"This economy has cratered and the impacts of that may be long-lasting," he said.
The event moderator was Sheila Hamilton, an Emmy-award winning journalist, podcaster and author of "All the Things We Never Knew: Chasing the Chaos of Mental Illness."
You can reach Ben Botkin at [email protected] or via Twitter @BenBotkin1.