Critics say switching to virtual visits conducted through a smartphone or tablet, which will save time and money, could harm residents.
Image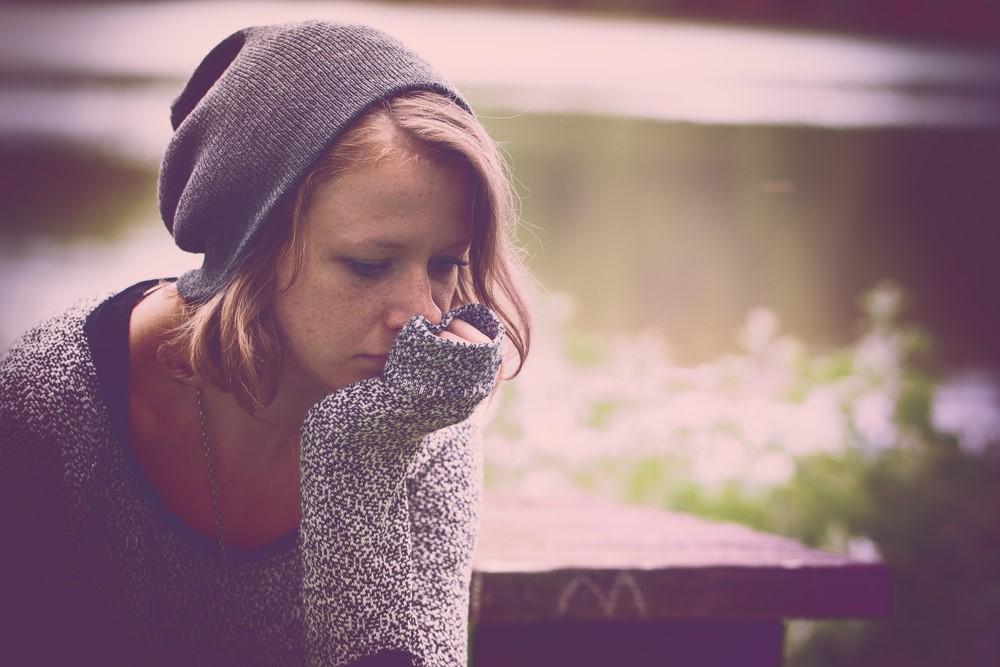 September 21, 2020
A team of 11 inspectors at the Oregon Health Authority is responsible for keeping residents in the state's behavioral health facilities safe.
In on-site inspections, they review records, interview staff and residents and inspect living conditions, checking the overall cleanliness and keeping an eye out for signs of neglect or abuse. 
The lives of 3,600 residents are at stake.
In surveys of the more than 340 facilities, inspectors have uncovered filthy conditions like urine-stained mattresses, evidence of rodent infestations and neglected patients who were not taken to the restroom or shower. Their visits have forced facilities to replace cracked floor tiles, remove stained carpeting, clean filthy bathrooms and fix medication errors.
All that would be difficult to do from afar.
But when COVID-19 hit, the authority suspended routine on-site inspections, and it doesn't plan to resume them until January, with the pandemic still raging and the wildfires burning across the state. 
But when they resume, inspectors won't actually visit the facilities in person. 
The Oregon Health Authority is working behind-the-scenes on a plan to save time and money by conducting inspections virtually, with state officials interviewing facility staff online. Instead of walking through a facility and eyeing conditions for themselves, inspectors will be miles away. They will have to rely on employees at the site to show them around by holding up a smartphone or tablet and pointing it at hallways, communal areas and kitchens, likely through a Zoom connection. 
Authority managers say the move to online inspections is necessary to protect people from potentially contracting COVID-19 and will save travel costs and staff time. But rank-and-file inspectors have concerns about the authority's shift to online inspections, which are dubbed "remote inspections" within the agency. Records obtained by The Lund Report show they're worried the move will increase the odds of the agency missing unsafe conditions, neglect or other hazards that inspectors spot during on-site visits.
In reporting this story, The Lund Report obtained leaked emails and other internal documents and conducted several interviews with staff who spoke on condition of anonymity because they are not authorized to talk to the media. 
Employees fear that online inspections could become a long-term practice, and they question their legality. State law requires licensing agencies to investigate and approve a licensed adult foster home, for example, by conducting "an on-site inspection."
Health authority management, however, says that remote inspections are a temporary necessity during COVID-19 and offer a chance to learn new ways to do their jobs. As for the legal question, the authority plans to write a temporary rule that expands the definition of "on site" to include virtual visits.
Still, even the supporters of online inspections say that will not be easy. 
The plan for so-called remote inspections will "require some innovation," particularly for the health and safety piece, Cissie Bollinger, the authority's interim manager for licensing and certifications, said in a recent interview. 
Online inspections will be in place for the duration of the pandemic and officials say some aspects -- such as inspecting paperwork --  could endure. Authority officials said an inspector still can go on-site if they suspect a serious problem from a virtual inspection or receive a complaint.
Details about how the system will work are being hashed out. 
"We want to make sure we see the things we need to see, not just the things they want to show us," Bollinger said. 
Inspectors See Range Of Problems
Even so, the shift has sparked recent and sometimes heated internal debate within the agency, with some staffers openly questioning the plan, a source familiar with the matter told The Lund Report. 
Inspectors have a range of concerns. They said facility managers cannot hide problems or control what an inspector sees during an on-site inspection. They said they can identify problems simply by picking up foul smells -- something that's impossible to do online --  or spot rodent droppings, which would be difficult to see peering at a computer screen.  
Advocates see potential problems with the arrangement as well.
"The smell of the institution is the primary indicator of something going wrong," said Jason Renaud, an advocate and volunteer of Mental Health Association of Portland. Renaud said he would be "wary of shifting everything over" to online inspections, but he said the agency might consider saving time and money, for example, by conducting some paperwork virtually.
Kevin McChesney, residential programs director at ColumbiaCare Services, which has 26 licensed residential facilities in Oregon, is not opposed to virtual inspections to check electronic health records and human resources documents. That part of an inspection can be done online anyway during the on-site visit, he said.
But he questioned conducting a physical inspection online. The biggest potential issue would be an unscrupulous provider who tried to hide problems, he said. 
"You could miss things or be purposely misled," said McChesney, also vice president of the Oregon Council for Behavioral Health, a trade organization. 
One issue is whether an inspector is familiar with a facility. 
"An inspector would have to have a pretty good idea of what a facility looks like," McChesney said. "If this is their first time seeing it, it would be easier to either avoid or gloss over things that weren't up to snuff."
Members of the authority's Oregon Consumer Advisory Council also see potential problems. 
"There are things you just get when you're there -- especially things like cleanliness," said Kris Anderson, an advocate on the council. "You're seeing dust bunnies in corners, and that's not going to show up in video." 
Luke Walters, 46, lives in a residential treatment home in Portland and serves on the council. 
"I don't think that virtual site visits is an idea that anybody should be seriously considering," Walters said.
Walters said he appreciates the authority's desire to save taxpayer money on fuel. But this idea, he said, isn't the best way to do that because a manager at a facility can manipulate what an inspector sees. 
"I can see where they're coming from," Walters said. "It's just kind of a flawed strategy."
Details Of Rollout Remain Fuzzy 
So far, plans are forging ahead, though the timeline of when the agency will switch to online inspections has been fluid. 
They had hoped earlier this summer to begin in October but they have since pushed that back to January. 
Normally, state officials conduct on-site inspections every year or two, depending on the facility, when their license comes up for renewal. 
But the authority has enacted delays on license renewals. When the pandemic first started, it said any facility coming up for renewal by Sept. 30 will have their license extended six months. Then this past Wednesday, The Lund Report obtained an email saying that facilities coming up for renewal by Dec. 31 also will be offered a six-month extension. With the extensions, the authority doesn't need to conduct renewal inspections until after its plan for virtual visits rolls out in January.
The authority will use the time until then to "re-engineer" its approach to the work and support emergency operations, Bollinger wrote in the email obtained by The Lund Report.  
In an interview, Bollinger said the experience of staff will be an asset during the transition. 
"I think we can see everything we need to see because most of our compliance specialists have been to those programs," she said, adding that there's a "slight disadvantage" without a specialist's ability to smell and sense problems. 
"We will really be looking at things very intently for cleanliness." 
Debating The Definition Of 'On-Site'
Semantics appear to be crucial to the state's argument that online inspections would be legal.
The authority "will be performing 'on-site' inspections virtually during the COVID-19 pandemic and believe this to meet the requirements in statute," agency spokeswoman Sarah Kelber said in an email.
Kelber said "on-site" is not defined in state law. Dictionaries agree that it refers to something taking place at a particular premise. They don't spell out whether that means someone has to be physically present, though that's what the term usually means.
So the health authority plans to add clarification. Kelber said it 
 "will be filing a temporary rule that defines 'on-site' as virtual or in person."
It's unclear how long the virtual inspections will last. Bollinger said the virtual inspections offer a solution during the pandemic.
"I don't anticipate that in any world we would ever want remote inspections to replace on-site inspections" in the long-term, she said.
You can reach Ben Botkin at [email protected] or via Twitter @BenBotkin1.
Comments
Submitted by

Shannon Campbell

on Tue, 09/22/2020 - 19:19
Permalink
You could still save travel time/costs and limit exposure by conducting interviews with staff/residents and doing chart reviews/other document reviews virtually, and then do in-person walk-throughs. Instead of one site review taking several days and having to be scheduled, you could do multiple agencies' in-person visits in one day if they were in close enough geographic proximity and do it with less (or even no) notice, since all it requires of the agency is letting someone walk through, for a more authentic view.