Early Childhood Education and Healthcare Dominate Multnomah County Stage
Multnomah County Chair Jeff Cogen introduced the speakers at the Wednesday night forum
March 8, 2013 – Calling early childhood and healthcare "two areas that make a big difference, but need a lot of work," Multnomah County Chair Jeff Cogen introduced a panel of speakers at the Multnomah Building Wednesday night, to discuss what the state and county are doing about both – and avenues for citizen engagement.
Steven Joiner, chair of the county's Citizen Involvement Committee, urged those in attendance to get involved with the committee, and to flag him or another county employee after the meeting if they wanted to volunteer.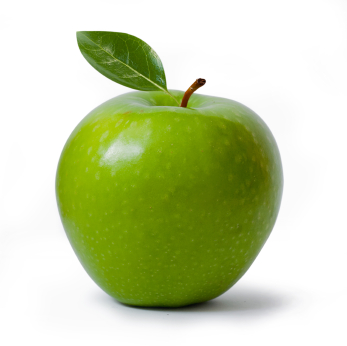 "If we don't get it right in the early years, it costs so much more later on," said Jada Rupley, the state's early learning system director, who took the stage first.
Rupley said the state's approach to addressing early childhood is twofold: first, the state is trying to build a bridge between the education system and the healthcare system, and second, it's trying to establish a universal screening tool for kindergarten readiness; second, school and health officials will work with families once a child is screened to determine what they need, and third, the state will try to measure outcomes better – even creating a star rating system for day care centers and preschools.
"We're not going to do that by me walking into a room and saying, 'Hi, I'm from Salem, and I've got an answer for you,'" Rupley said. "What we need to know is, do we deliver what we think we are?"
An audience member who said she's on the Head Start Policy Board and, as a mother, said she's concerned about whether her children are learning. "For me, five-star isn't what's important to my child. It's the environment and what's being instilled." Head Start, she said, makes learning a priority – yet faces federal cuts, forcing the state to make fewer slots available.
Rupley said she recognized affordability and convenience are major factors for parents in choosing care, as well as the educational environment.
"We will be in Oregon sitting ready to take the first check the federal government offers," Rupley said.
Joanne Fuller, Multnomah County's chief operating officer, talked about the county's role with the early childhood initiative, including the development of early childhood coordinators, or "hubs" intended to coordinate care and share information among the systems that interface with young children such as the public schools and preschools, the healthcare system and organizations that interface with children every day.
Specifically, Fuller mentioned the Multnomah County Library System, which provides programs and services for thousands of children on a daily basis, and the Schools Uniting Neighborhoods System that offers early childhood programs, parent-family involvement and education, anti-poverty, health and mental health and addiction services.
Healthcare Reform Takes the Stage
The second panel discussion highlighted the state's efforts to reform the healthcare system. Health department director Lilian Shirley, Health Share CEO Janet Meyer and community advisory council chair Steve Weiss discussed the state's coordinated care organizations, and Samantha Shepherd, director of program development and implementation at Cover Oregon, talked about how to apply for insurance through the state's new exchange.
Shirley and Meyer both emphasized the fiscal situation that gave rise to the state's healthcare transformation efforts, with Shirley saying poorly-managed healthcare spending takes money away from other programs, and Meyer noting that the United States spends more money and has worse outcomes than any other care system in the world.
"We have a terrible problem of early deliveries," Shirley said. "One of the main reasons women go into labor and babies come out early is dental disease of the mother." By coordinating care, pregnant women can get dental exam and treatment which can drastically reduce costs, including neonatal intensive care. .
"The governor believes this is right model for other systems, but right now we're focused on Medicaid," Meyer said.
Weiss, who's been on the Oregon Health Plan since, 1995, said he got involved with Health Share because he's not always been pleased with his healthcare services. He's now chair of its community advisory commission and sits on Health Share's governing board. Those community advisory commission meetings are open to the public unless the commission goes into executive session: "When we voted to open our meetings to the public, we voted to include that proviso," Weiss said.
Most of the public testimony the commission has received so far has been from professionals in the healthcare system, not from those receiving services, and Weiss invited more Oregon Health Plan members to attend the meetings.
"We badly need more testimony from OHP members," Weiss said.
Shepherd showed the audience Cover Oregon's new website and gave an overview of the options that will be available to individuals and small businesses under the Affordable Healthcare Act. People can begin signing up in October, however coverage doesn't kick in until next January. People can also use a health savings calculator to determine the amount of their subsidy, available to everyone who earns below 400 percent of the Federal Poverty Level.
During a question and answer session afterward, one audience member asked about non-traditional healthcare workers, noting that community health workers already exist in several organizations.
Meyer acknowledged that community health workers are not new, saying, "What is new is how we can pay for them."
"Are there going to be nurses are or are there just going to be community health workers? Those get confused sometimes," said a public health nurse who works with refugees.
It's important that all professionals work at the top of their license, Meyer said.
Following a similar series of presentations offering an overview on healthcare reform in Oregon – including presentations from Health Share of Oregon and Cover Oregon – audience members were encouraged to do a "gallery walk" and either talk to each other or write suggestions on one of several large posters asking what services are needed, what concerns them and what they'd like to see in the healthcare and early childhood systems in Oregon.