A recent federal lawsuit filed in Medford is one of many targeting Medtronic and Aziyo Biologics over a spinal implant recalled due to tuberculosis infection.
Image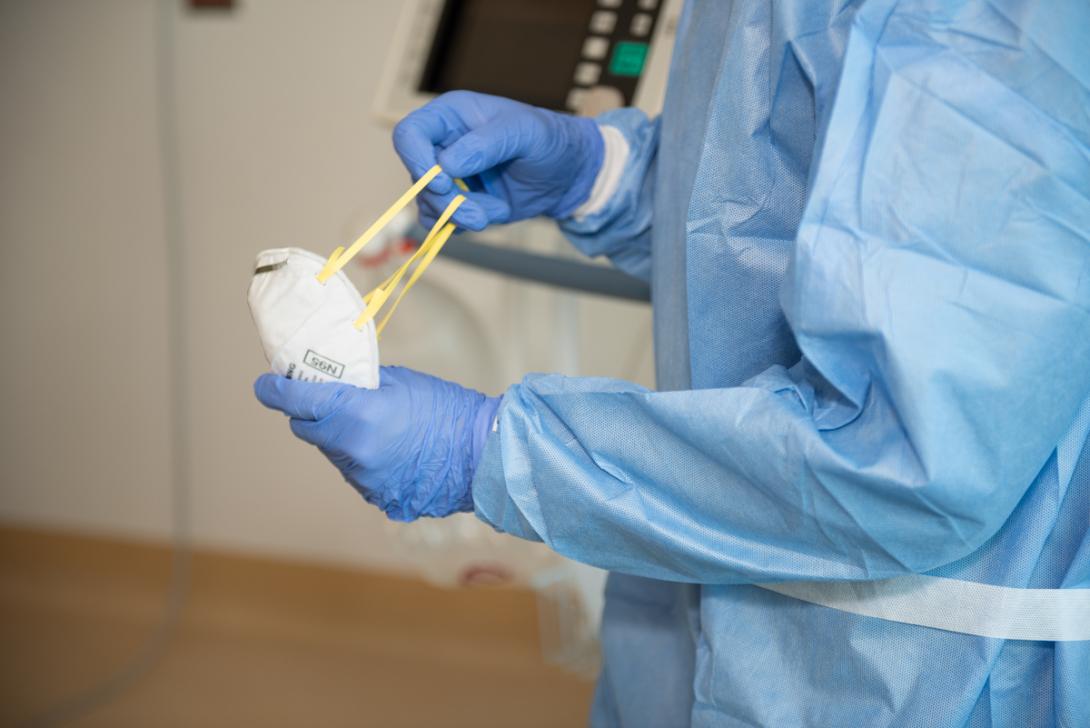 December 21, 2021
A Grants Pass woman sued Minnesota-based device manufacturer Medtronic and Maryland-based Aziyo Biologics, Inc. after a spinal implant allegedly infected her with tuberculosis.
The suit, filed in the U.S. District Court in Medford on Dec. 7, is one of dozens filed over a spinal implant used for bone repair called FiberCel, made from human tissue, which was manufactured by Aziyo and distributed by Medtronic. Aziyo issued a voluntary recall of a batch of 154 specimens sent to 20 states in June after reports of a tuberculosis outbreak surfaced. The tainted implants reportedly all were developed from the same human cadaver. The Centers for Disease Control and the Food and Drug Administration investigated, and at least eight deaths have been reported.
Since then, more than 40 lawsuits have been filed, many in connection with tuberculosis. The recent one, filed by Medford attorney Kelly Andersen, is the first in Oregon, court records show. It was filed on behalf of Christy Bryant, a certified nursing assistant at Three Rivers Community Hospital.
According to the suit, Bryant underwent an anterior cervical discectomy and fusion on March 17, "to correct numbness and tingling in her hands and fingers," using an implant that had become infected with tuberculosis.
One week later, follow-up surgery revealed a tuberculosis infection had spread and "massively invaded" the tissues around the implant.
Two more follow-up surgeries were required to remove necrotic tissue, combat nerve issues and spinal stenosis, the lawsuit says. Bryant had to be hospitalized from May 8 to July 12 while quarantined in airborne isolation. 
"Even with ongoing treatment, (the) plaintiff still suffers the effects of (tuberculosis) and remains forever susceptible to reinfection. She will require ongoing medical monitoring," the lawsuit states.
The suit asks for as much as $5 million in non-economic damages, and as much as $3.8 million in past and future medical expenses. It also asks for $800,000 in lost wages and loss of future earning capacity.
"As a result of those infections, plaintiff has endured enormous suffering and pain and has been severely limited in her normal and usual activities. It is also likely she will continue to endure such suffering and pain and will continue to be so limited in her activities. She also has a reduced life expectancy, a reduced quality of life, and a reduced likelihood of qualifying for any
goods or services that require proof of good health as pre-qualifications. She also
has an increased susceptibility to airborne diseases," the suit alleges.
A Medtronic spokesperson said in an email that "Consistent with the company's commitment to patient safety, Medtronic continues to work with Aziyo, the product manufacturer, and the CDC to ensure healthcare providers and patients have the necessary guidance to manage the care and treatment of impacted patients." 
Aziyo declined to comment, citing pending litigation. But a recent filing by the company with the Securities and Exchange Commission stated that Medtronic is no longer "distributing cellular bone products such as FiberCel and, as such, the two companies are working towards a mutual termination of the associated FiberCel distribution agreement …  Such termination will follow the suspension of all FiberCel purchases by Medtronic after Aziyo's voluntary recall pertaining to a single donor lot of FiberCel in June 2021."
Andersen told The Lund Report Bryant remains on anti-tuberculosis medications as well as antibiotics. She is "a shadow of her former self," but is "giving it her all and trying to get back to normal," he said.
You can reach Nick Budnick at [email protected] or via Twitter at @NickBudnick.