DOJ Settlement Aims to Improve Mental Health Treatment
The DOJ settlement with the city of Portland requires coordinated care organizations to set up mental health drop-off centers by July, but it's unclear how they were singled out in the agreement
March 15, 2013 – Last December's settlement between the Department of Justice and the city of Portland tasked the city and Multnomah County with a host of reforms intended to improve interactions between police and people with mental illness – and to improve access to mental healthcare.
Some of the provisions in the yet-to-be-finalized settlement have been identified and, according to DOJ Police Reforms Manager Clay Neal, are already under way. Neal said the bureau has established a behavioral crisis unit and, after expanding crisis intervention training to all officers is looking to offering an enhanced version of that training to other officers.
"It'll just be more intense. They'll just be the go-to officers," Neal said. "They're people who want to be working in that realm."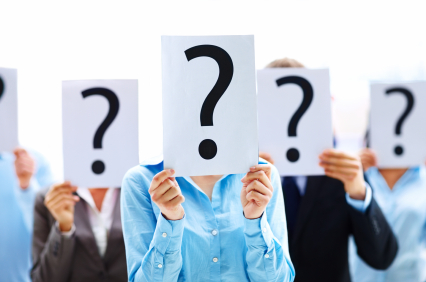 But another section of the settlement is less well-known and has some stakeholders puzzling over next steps and funding – particularly since they aren't involved in the settlement.
Section V of the settlement outlines goals for creating community-based mental health services, and tasks the coordinated care organizations with a big piece of that: "The United States expects that the local CCOs will establish, by mid-2013, one or more drop-off center(s) for first responders and public walk-in centers for
individuals with addictions and/or behavioral health service needs. All such drop off/walk-in centers should focus care plans on appropriate discharge and community based treatment options, including assertive community treatment teams, rather than unnecessary hospitalization."
The settlement also says that CCOs should create addictions and mental health-focused subcommittees, which will include representatives from the police bureau's addictions and behavioral health unit, the unit's advisory board, Portland Fire and Rescue and the Bureau of Emergency Communications.
Neal called that section "aspirational" and not binding to the city, and said city staff is participating in mental health workgroups with staff from the coordinated care organizations. Because these drop-in centers are not required, they will have no impact on the city's budget deficit.
It's also still an open question as to why the coordinated care organizations are actually part of the settlement since they were in their infancy when that agreement was reached in December. Neither Multnomah County nor the Oregon Health Authority participated in those settlement talks, he said.
Most of the recommendations in the settlement were negotiated, Neal said, with representatives from the city and the Department of Justice.
"Looking at the issue of police involvement with mental illness, a drop-off facility was one of the primary recommendations," Neal said. "It wasn't new ideas that were coming through the agreement. The process involved a lot of looking at what research has been done."
Several workgroups have already been convened by Health Share of Oregon to strengthen the mental health system, said Beth Sorensen, communications manager. Deborah Friedman also begins her role as director of behavioral services in April.
"Health Share's efforts are aimed at reducing the number of transports to avoid the need for a new drop-off center," Sorensen said. "However, if the outcome of our work groups and our grant-funded initiatives indicates a need for that type of center, then not only Health Share, but Family Care and the county mental health authority would also be part of creating that type of facility."
The settlement has yet to be finalized – as the mediation process between the DOJ, the Albina Ministerial Alliance and the Portland Police Association is still ongoing.
Last fall U. S. Department of Justice report said what mental health advocates had been saying for years: the Portland Police Bureau disproportionately and excessively applies force against people with mental illnesses.
The settlement is the result of an investigation begun in June 2011 and concluded last fall about the Portland Police Bureau's use of force. That investigation determined that incidents involving the use of force disproportionately involved people with mental health diagnoses, as highlighted by several use-of-force cases in recent years, including the death of James Chasse, Jr., a lifelong Portland resident who died in police custody in 2006, several hours after an incident where several of his ribs were broken, prompting three lawsuits. Following the 2010 death of Aaron Campbell, who was unarmed and distraught over his brother's death, former Mayor Sam Adams asked the federal government to investigate the bureau's use of force.
Alien Boy, a documentary film about Chasse's life and death, just wrapped a two-week run at Cinema 21 in Portland and is now playing at the Living Room Theater in Portland.
Most recently, Merle Hatch, who was shot by Portland police after a confrontation at Adventist Hospital, was described as struggling with addiction for most of his adult life, and Santiago Cisneros, who died March 4after a shootout with two officers in Northeast Portland, had received treatment for depression and post-traumatic stress disorder.
In an open letter to the DOJ released by the Mental Health Association of Portland last fall, its authors noted that people experiencing mental illness often do not respond well to authoritative commands – and that incidents of police brutality are the result of a system that fails to dismiss officers with a history of violence, but also fails to provide treatment options to head off acute episodes of mental illness.
"Without worthwhile treatment resources, acute illness is a predictable, routinely experienced complication of many illnesses," the statement said. "For us, inability to respond to police immediately or typically can provoke an escalation in tactics that too often results in injury or death. While the settlement agreement does address treatment deficiencies, it is mainly responsive to the convenience of police, not the expressed needs of our community."