Despite Sequestration Cuts, OHSU Over Budget
Academic operations are running a $6 million deficit, but increased use of hospital services is covering the gap
March 22, 2013 – The effect of federal sequestration can already be felt on Marquam Hill.
When the board of directors at Oregon Health & Sciences University met Thursday afternoon, chief financial officer Lawrence Furnstahl said federal spending cuts will cause the state's only academic medical center to lose somewhere between $30 to $35 million per year. About $7 million of that, he said, is the result of a 2 percent cut to Medicare spending, and another $23 to $28 million will be lost due to cuts to the National Institutes of Health and other federal programs.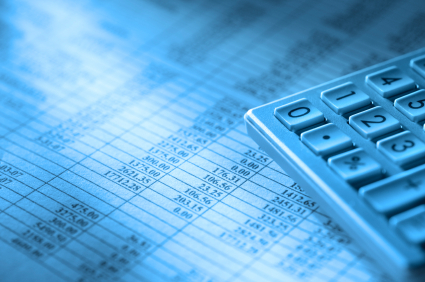 PERS pension costs are also expected to go up in July, and as a result, OHSU has already declared a hiring freeze – but only on the administrative and academic side.
"This hiring freeze will not impact the clinical arena," Furnstahl told the board, because clinical staffing needs to keep pace with increasing demand for clinical services.
Another national issue hitting home at OHSU is that healthcare spending is slowing due to health reform, and is expected to stabilize somewhat in the coming decade, according to data from the Centers for Medicare & Medicaid Services that Furnstahl shared with the board.
But at least when it comes to funding for research, Furnstahl is somewhat optimistic. While data from the Congressional Research Service shows that federal spending in biomedical research has declined slightly over the last 10 years, federal funding for research in general (and medical research in particular) trends upward overall.
"If you look over the long term, the American people and Congress like biomedical research," said Furnstahl, adding that when it comes to federal coffers, "we're not in a terribly regular budget process," which makes it difficult to plan for the future and create a stable budget.
OHSU does enjoy continued success raising private funds through its foundation, partly due to a capital campaign for the Knight Cancer Institute, and because it's actively seeking to find other sources of revenue due to dwindling public funds.
"In my 25 years as chief financial officer I cannot remember a time when the public financial outlook has been as uncertain as it is today," Furnstahl said.
Nonetheless, OHSU has $35.7 million in operating income for the reminder of the fiscal year – that's $5 million over prior budget projections and 27 percent more than last year. That bump is due to the increased demand for medical services: hospital earnings are $11 million above target, while other university operations run a $6 million deficit.
The board also heard a presentation from Jen Ruocco, PhD, OHSU's new chief integrity officer, regarding its initiatives to ensure compliance with ethical regulations – including a recently passed Sunshine Act requiring disclosure when providers appear to have a conflict of interest (such as receiving money from pharmaceutical companies).
"An effective compliance and ethics program is about exercising due diligence," Ruocco said, and isn't just about making sure the institution complies with the law, but that staff members do the right thing.
For instance, the American Medical Students Association recently assigned OHSU a B grade in terms of ethics, because it did not at the time prohibit doctors from participating in speakers' bureaus for pharmaceutical companies.
"We are planning to revise the code of conduct. Our code of conduct is revised every two years," Ruocco said.
Information technology – and making sure OHSU's information systems are secure – is also a hot topic in Ruocco's department right now. Its Information Security and Privacy Program is currently assisting OHSU with a variety of privacy and security requirements, and the integrity office is working with its s Information Technology Group on an encryption project. Staff is also working to improve physical security to prevent the theft of mobile devices.
Board chair Charles Wilhoite said he attended the American Health Lawyers conference earlier this year, and received a lot of praise for OHSU's accomplishments. "We'd hate to see the value of any of those accomplishments diminished because of a breach of privacy and lack of protection of information."
The board also heard a presentation by School of Nursing professor Peggy Wros on the school's Interprofessional Care Access Network, a grant-funded program which pairs medical and nursing students working in safety net clinics, while Provost Jeanette Mladenovic discussed the needs of the future health workforce in Oregon.
Both said there is an increasing need for integrated, interprofessional care involving teams of collaborators and discussed ways to serve more underserved populations, as well as diversify OHSU's student body. One thing that's been effective in addressing underserved populations, is offering scholarships to students who've grown up in rural areas who are more likely to practice in those areas compared to students who grew up in cities.
The school is also offering more financial counseling to students, given the increasing debt loads with which they graduate – particularly medical and dental students.
During opening remarks, OHSU president Dr. Joe Robertson touted the success of an OHSU-endorsed bill prohibiting minors from using tanning beds, and gave a nod to two recent publications by OHSU authors in the Journal of the American Medical Association, one focusing on green practices in healthcare and the other on the effects of rheumatoid arthritis medication.
Robertson also announced the appointment of the School of Nursing's new dean, Susan Bakewell-Sachs. The school has been without a permanent dean since the November 2011 resignation of Michael Bleich following complaints from faculty and staff about his expertise.
"This is a very challenging environment, but I think a challenging environment helps attract those who want to tackle the toughest programs," Robertson said.