Deschutes County Audit Could Result in Medicaid Payback
An audit conducted by Accountable Behavioral Health Alliance revealed errors in patient records by Deschutes County Health Services
April 9, 2012—An August 2011 audit performed by Accountable Behavioral Health Alliance on Deschutes County Health Services is showing how difficult it is for some organizations to meet the requirements and provide the type of care expected of coordinated care organizations (CCOs).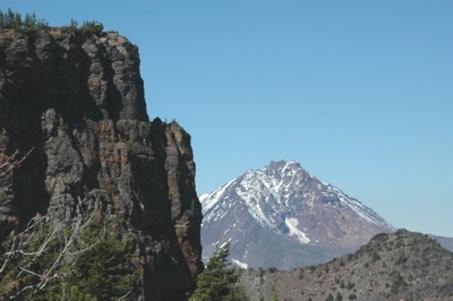 According to the audit, which examined nine patient records and 81 claims in those records, Deschutes County Health Services had nearly a 20 percent error rate. With such a high error rate, Deschutes County could have to pay back some of its Medicaid dollars depending on another audit under way by the Oregon Health Authority's Office of Payment Accuracy and Recovery.
While Deschutes County Health Services is attempting to fix those problems, an article published recently in the Bend Bulletin about the audit seems to have made a splash—Jeff Emrick, program services manager for Deschutes County Health Services, resigned the same day the story was published.
It's unclear whether his resignation is related to the audit. Scott Johnson, director of Deschutes County Health Services, wrote in an email to The Lund Report that Emrick now works as PacificSource's behavioral health manager.
"The timing was entirely coincidental," Johnson wrote. "Jeff has done outstanding work for us here."
Seth Bernstein, executive director of Accountable Behavioral Health Alliance, and Sandy Minta, the organization's quality control manager who wrote the audit, attributed the high error rate to the state's new "Integrated Services and Support Rules," known as ISSRs.
Accountable Behavioral Health Alliance is the mental health organization (MHO) that oversees the Medicaid dollars used for mental healthcare in Deschutes, Benton, Crook, Jefferson and Lincoln counties, and routinely conducts annual audits on its biggest subcontractors.
Bernstein wouldn't share prior error rates with The Lund Report, saying that methodologies have changed so much in the last couple of years that it would be like comparing "apples to oranges."
The ISSRs replaced the Oregon Administrative Rules (OARs) for mental health treatment and substance abuse treatment last year. "The OARs were cumbersome and duplicative," Bernstein said, adding that the change was "welcome" among many providers.
ISSRs require providers to "treat the individual more holistically," Minta said, in a way that meshes with CCOs and integrated care.
CCOs are expected to become operational in August, and integrate the physical and mental healthcare of 650,000 people on the Oregon Health Plan and reduce emergency room and specialty care use by focusing on efficient and effective healthcare.
The ISSRs regulations have numerous new requirements that go far beyond federal Medicaid rules, Bernstein said.
For example, in Oregon, everyone who accesses mental health or substance abuse services must be screened for chronic physical health conditions, such as diabetes. Once someone is identified as having a mental health problem, there's an expectation that follow-up treatment will occur, Bernstein said.
Another change requires patients to have a "provisional assessment" and "provisional treatment plan."
"The intent was to allow providers to use their clinical judgment and skip to the treatment process," said Bernstein, and create a more detailed and long-term treatment plan. "That's created a lot of confusion among providers around the entire state."
"We are still operating under federal rules that require any billing to support the medical necessity of providing treatment and medical care," said Minta. "The provisional plan has basically said that you don't have to meet the requirements of a full assessment and a full treatment plan."
A licensed health provider also must sign off on such a treatment plan within five days, otherwise it can be invalidated.
For those reasons, it's easy for errors to occur, and a single mistake can disrupt the entire treatment plan, even though everything else might be flawless.
"It's not the rules themselves, but how you get scored if there's a treatment problem, and the ramification through many claims, and many charts," Minta said.
Minta admitted that the small sample size (nine records) isn't considered valid and would have required her to audit 319 patient records but her organization lacked the resources.
"We wanted to do a reasonable sample size that resulted in a pattern," she said. "Once you see a pattern emerging, you have enough of a sample size for the purpose of quality management."
Providers have asked that some of these rules be changed, Minta said, but state officials have refused.
Image for this story appears courtesy of The Oregonian.