Dembrow says even if the legislature passes a single-payer bill, it's likely to be referred to voters
January 16, 2014
Five speakers – including state legislators from both sides of the aisle, as well as political advocates and representatives from the insurance industry – gathered in the banquet room at Kells Irish Pub Tuesday night to talk about what lies ahead for healthcare reform in Oregon.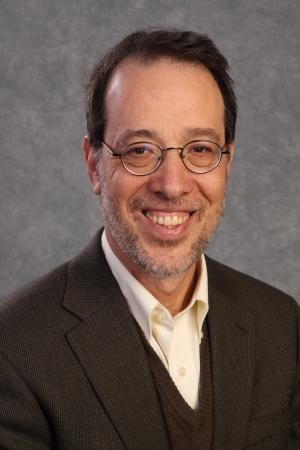 The Portland City Club-sponsored event, "Health Care Reform After Obamacare: What's Next for Oregon?" attracted about 50 people and was moderated by Dr. Samuel Metz of Physicians for a National Health Program. Each speaker presented for about 10 minutes, and then the floor opened up for questions and comments from the audience.
Brian DeVore, the director of healthcare ecosystem and strategy at Intel, opened his talk by calling the Affordable Care Act a good first step: "You've got to start somewhere and getting people insured is a good first step."
DeVore said three things still need to happen in Oregon healthcare reform. First, the public and private sectors need to be aligned to control costs. Second, patients need to be engaged to make sure services are utilized properly. Finally, DeVore said, "If you're going to fail, fail fast," adding that the state will need to acknowledge and address problems as it finds them during reform efforts.
Dr. Jim Scott, president of the National Physicians Alliance and a retired family physician from Florence, echoed DeVore's comments about the Affordable Care Act being a solid, but imperfect, beginning to fixing the healthcare system.
"We're, in many ways, leading the way, but we're a long way from the system our patients and citizens want," Scott said.
The healthcare system is "sucking too much money out of the community," Scott said, and only contributes about 10 percent to the health of the population, with other factors being much more important. He said most waste in healthcare comes from failures of carrier delivery, failures of care coordination, overtreatment, administrative complexity and failure of pricing.
"Today, Oregon is really only focused on two of those five areas," Scott said. Coordinated care organizations are set up to address failures of care coordination as well as administrative complexity, but he would also like to see more transparency around pricing, rather than metrics, which have been the focus of a lot of transformation efforts.
Scott mentioned a study he'd worked on, where patients said they were less interested in transparency about metrics than they were about transparency in relationships, including relationships between primary care providers and specialists, and between providers and manufacturers of drugs and medical devices. The Affordable Care Act includes sunshine legislation that will require more transparency about pharmaceutical contributions, if not those from medical device manufacturers.
"There's some positive things on the horizon, but we still have a long way to go," Scott said.
Rep. Jim Thompson (R-Dallas) said Oregon officials have been working to create a state exchange since well before the passage of the Affordable Care Act required states to create exchanges on the commercial market, placing some constraints on what Oregon was able to do.
"We're dealing now with a very tough situation," Thompson said, joking that amid the difficult rollout of the state and federal exchanges, he urged people to "calm down, maybe use a pharmaceutical product or some medical marijuana."
"Healthcare reform ought not be about Democrats and Republicans," Thompson said. "Senator Dembrow and I couldn't be farther apart on the political scale but we get along pretty well."
The problem with the Affordable Care Act, he said, is that it's "too comprehensive" and sets out to do "too much at one time."
In addition, the Cover Oregon website was undermined by "too much tinkering" before the foundation had even been built, he said.
"It's just been a technological nightmare to work this stuff out. Maybe we had unrealistic expectations," Thompson said.
He added that the ACA created mandates many traditional insurers didn't cover, including addiction and mental health, which "adds more risk into the system" and may make it difficult to show improvement immediately.
In addition, rural Oregon faces a spiraling personnel problem in healthcare – one that can't be fixed with telemedicine unless the infrastructure is in place.
"You do not want government bureaucrats designing healthcare systems and telling you how to practice," Thompson said.
Dr. Robert Gluckman, chief medical officer at Providence Health Plan, showed a set of slides comparing healthcare spending in the US to that in other wealthy countries, noting that while the US spends more per capita on healthcare than Canada or nations in western Europe, spending on other social services is much smaller.
In order to reduce costs, he said, US officials will have to pay more attention to prevention, as well as to make some decisions about what to cover and what not to cover. Transparency in pricing – particularly in specialty services such as MRIs – is important, he said, but "it's not a panacea."
Sen. Michael Dembrow (D-Portland) focused his speech on single-payer healthcare.
"I know there are some people who believe if we just had single payer, all our problems would be solved, and that's not true," Dembrow said. He added that the term is actually a catch-all that can describe many ways of delivering healthcare: "There is no single single-payer."
"I think that really, ultimately, the ACA is a transitional system," Dembrow said.
While Dembrow has advocated for single-payer healthcare in the legislature, previous attempts to introduce single-payer legislation haven't been successful. While House Bill 3260, a bill authorizing a study on the best approach to healthcare in Oregon, passed, it hasn't been funded, though advocates are currently raising money to get the study started.
While Vermont has passed legislation implementing a single-payer system, Dembrow said implementation would look different in Oregon due to a different political climate.
"Unlike us, they are not an initiative state," Dembrow said. "Anything the legislature does, something of this magnitude will be referred to the ballot."
Christen can be reached at [email protected].
Comments
Submitted by

Kris Alman

on Thu, 01/16/2014 - 13:09
Permalink
Perhaps the most pragmatic comment for the panel discussion came from an accountant who is frustrated about purchasing health insurance for his small business. He thought the $228,000 paid to First Data Corp., an Atlanta technology company conducting a independent third-party review of the Exchange website debacle, would be better used to pay for HB 3260. That law, passed in 2013, requires the Oregon Health Authority to contract with a third party to study and recommend the best option for financing health care in state. The trouble is that the bill required private financing, estimated to be ~$200,000. It's funny how financing health care debacles is so much easier...