So far, the agency has approved exemptions for nearly 16% of its workforce, which corrections officials said were largely for religions reasons.
Image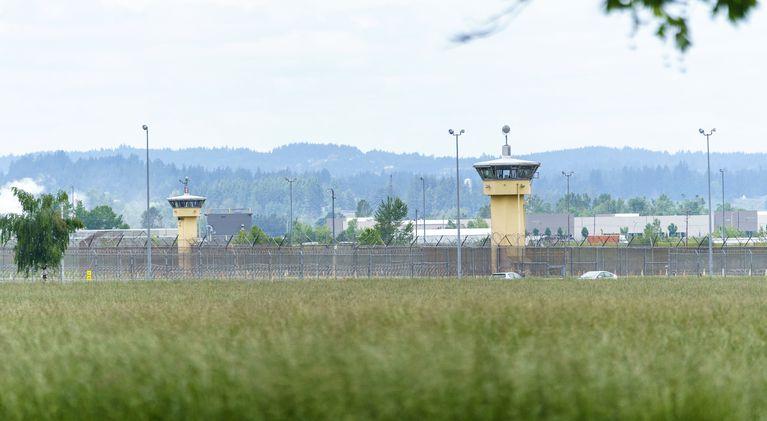 October 14, 2021
Around 50% of the roughly 4,500 employees at the Oregon Department of Corrections are vaccinated against COVID-19, the agency reported Wednesday.
The DOC has also approved exemptions for nearly 16% of its workforce, or 713 employees, which corrections officials said were largely for religions reasons.
The relatively low vaccination rate among corrections staff comes just before an executive order signed by Gov. Kate Brown goes into place Oct. 18, which requires some state employees to either be fully vaccinated, request an exemption, or risk losing employment.
Correctional officers were among the earliest groups in the state to get access to COVID-19 vaccines because they work in congregate care settings where the coronavirus can spread easily. By comparison to the employee vaccination rate, 80% of the adults in custody across the prison system are now vaccinated, the DOC said.
While several unions for state employees have bargained later dates on vaccinations, DOC spokeswoman Jennifer Black said next week's deadline still applies to many Oregon Department of Corrections employees.
"Our current understanding is that per [the governor's executive order] employees who are not fully vaccinated or have not requested an exception by October 18th, are prohibited from performing work after this date," Black said in an email. "Employees are put on paid administrative leave pending an investigation into alleged failure to comply with [the order]."
This week, Brown extended the vaccine deadline for managers and unrepresented employees until Nov. 30, which her office said would include people in those categories who work at the Department of Corrections.
Civil rights attorney Juan Chavez has sued the state corrections department over its handling of the pandemic. He said many of the adults in custody are also people of faith and still chose to get vaccinated.
"It's hard for me to believe that 16% have a good faith reason to get an exemption," Chavez said. "It's unconscionable that ODOC staff would continue to flout the best protection they could provide to prisoners after all of the pain and suffering we've seen. And ODOC leadership has enabled this behavior."
During the worst of the pandemic, Oregon's prisons regularly had some of the largest outbreaks. Records show 44 people in custody and three staff died from COVID-19.
This story was originally published by Oregon Public Broadcasting.