Numbers released by the Oregon Health Authority show expected declines after the pandemic hit but do not include an infusion of federal cash or revenue from the resumption of nonemergency procedures.
Image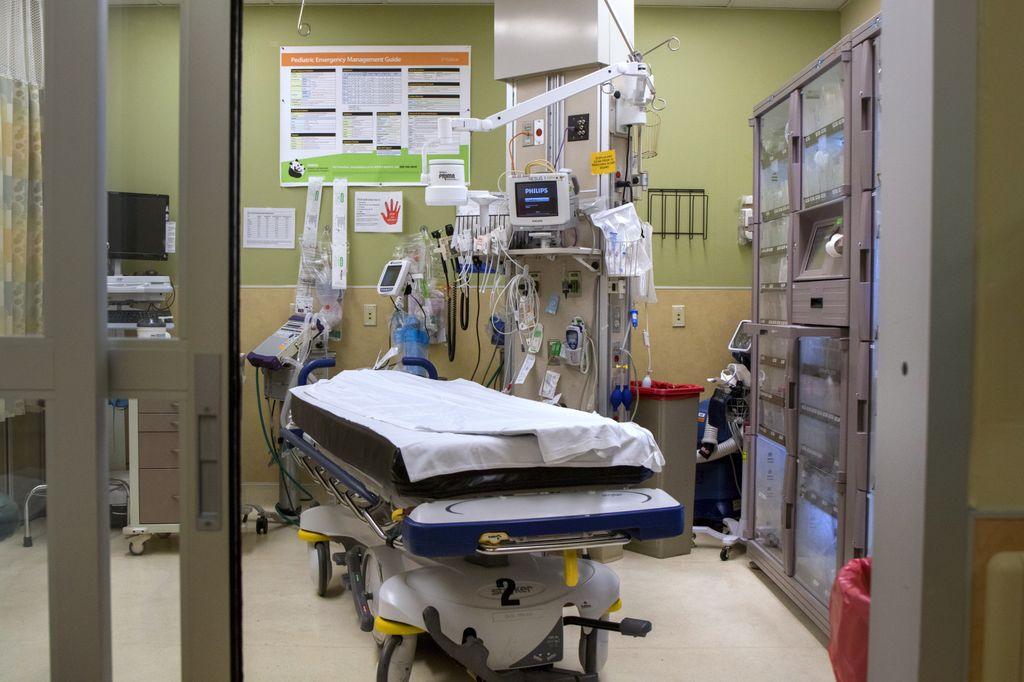 September 23, 2020
New data detail the sharp revenue and profit declines that Oregon hospitals suffered in the first quarter of the year as the COVID-19 virus hit.
Statewide, hospital profit margins fell from an average of 9.3% in the first quarter of 2019, to negative 8.8% in the first quarter of 2020, a drop of 19.4 percentage points, the Oregon Health Authority said on Tuesday. Median statewide profit margins fell 11.3 percentage points, from 6.7% down to -4.6% in the same time period, the state said.
The numbers are hardly surprising given that Gov. Kate Brown on March 19 prohibited elective and non-emergency medical procedures so that hospitals could conserve capacity and personal protective equipment as the virus spread across the state and nation.
But the bleak picture painted by the new numbers is already dated. Hospitals in Oregon and nationwide in the second quarter received big infusions of federal cash. Plus, in the second and third quarters, business began to revive as hospitals opened back up to routine non-COVID-related procedures. Some hospital systems that racked up losses in the first quarter now expect they will be in black for the year as a whole.
For example, the Bend-based St. Charles Health System, with four hospitals, had losses totaling about $16 million in the first quarter. But the nonprofit system is already recovering and said it expects to make a slender operating profit for the year of between 3% and 7%.
The picture has also improved at Oregon Health & Science University. OHSU's hospital lost $17 million in the first quarter, and the system as a whole lost $28 million for the year ending June 30. That's less than half of the annual loss OHSU had initially projected as the virus and government restrictions took their toll on business. Also, its tentative budget for the period July 1 of this year to June 30 of next year anticipates a system loss of $55 million, compared to a previous estimate of a loss of $95 million.
Still, the first-quarter losses that so many Oregon hospitals logged – though an anomaly – alarmed hospital executives and others as they saw the numbers coming in this spring.
Typically every year a handful of the state's 60 acute-care hospitals lose money, with the remainder breaking even or logging moderate or substantial profits. But in the first quarter of this year, 34 of the 60 had losses, and most of the rest had sharply reduced profits, the new state data show.
The second-quarter hospital financial reports, to be released later this fall, will reflect federal and state grants and other help that was provided to hospitals to stabilize them, the state said.
 Furthermore, the quarterly financial data that hospitals provide the state deal solely with expenses and revenues. They don't reflect hospitals' assets, including investment portfolios. Most hospitals in the state are owned by large systems that have substantial investments in stocks, bonds and other assets. As the federal and state governments handed out emergency cash grants to hospitals this spring and summer, some critics questioned why the hospitals needed the help, given their big reserves.
For example, OHSU and its foundation have stocks, bonds and cash totaling $2.7 billion as of June 30, according to OHSU's latest tally. OHSU's net worth – its assets minus its liabilities – stood at $3.6 billion as of June 30, down just $14 million from June 30, 2019.
Providence Health & Services, a seven-state system with eight Oregon hospitals, had an investment portfolio of $10.6 billion as of June 30, down just a bit in value from the $10.8 billion it reported a year earlier.
Many hospital systems in Oregon don't disclose their balance sheet - their assets and liabilities - until they legally have to, in filings with the Internal Revenue Service. Those figures are typically 18 to 24 months old by the time the systems file them. Some systems, for example OHSU, St. Charles and Providence Health & Services, disclose their balance sheets and other financials every quarter, however.
The state doesn't have any plans to add asset and liability information to the hospital financial database. OHA said it gets the database numbers from a provider, Databank.
It would actually be difficult or impossible to add asset and liability numbers for individual hospitals, because assets such as investments and buildings, as well as liabilities such as bonds and other loans, are usually the responsibility of the parent system rather than the individual hospital, and the systems don't allocate them to individual facilities.
However, starting in the third quarter of 2020, Databank is expected to add days of cash on hand at individual hospitals. That will help regulators understand the financial security of the facility, the state said.
Also, the state has unveiled a new financial data "dashboard" that makes it easier to sort through individual hospital quarterly financial reports.
 The new "Hospital Utilization and Financial Dashboard" can be found here.
You can reach Christian Wihtol at [email protected].