Data on Healthcare Violence Remains Out of Reach
Statistics say healthcare workers are twice as likely to be victims of workplace violence, but employers are exempt from OSHA reporting requirements, and can keep info on training and safety plans under wraps
June 7, 2012 -- Two weeks ago, community health worker Jennifer Warren was stabbed to death in the St. Helens home of Brent K. Redd Jr., who was receiving services from Columbia County Community Mental Health (CCMH), Warren's employer.
Redd had been released from Oregon State Hospital under supervision by the Psychiatric Security Review Board.
He has since been transferred back to Oregon State Hospital, where he was hospitalized previouslyafter pleading guilty except for insanity to the attempted murder of his mother. Redd's history – and claims by his family that he'd recently been taken off his psychiatric medication, which concerned him – have provided clues about what may have set the stage for Warren's death.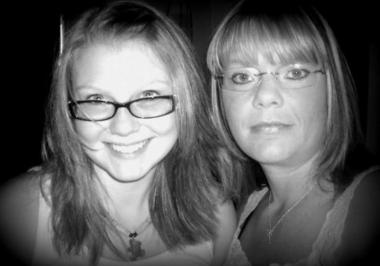 But little information is available about the conditions in which Warren – and other workers like her, including the staff member who died at Oregon State Hospital the same week she did – do their jobs. The Occupational Health and Safety Administration and CCMH have both said they are reviewing the facts of this case, but few details are available.
Exemption from reporting requirements
U.S. employers are required by law to file an annual report with the Occupational Health and Safety Administration – called the OSHA 300 – on workplace injuries.
In many cases, OSHA 300 logs are public, but federal regulations exempt several employer categories from having to keep them – including doctors' offices and medical services providers.
Melanie Mesaros, acting communications director for the Department of Consumer and Business Services (which oversees OSHA's Oregon office), said OSHA will be investigating whether CCMH qualifies under that exemption, but adds that such exemptions have always existed.
Most available research on violence against health care workers suggests that while it is still relatively rare, health care can be a dangerous profession – and in-home care providers are more likely than most to be the target of workplace violence.
A 2007 Bureau of Labor Statistics survey, cited in this report by the Centers for Disease Control and prevention, reported 330 nonfatal assaults against home health care workers in 2006 – about 5.5 per 10,000 full-time workers. According to the same survey, five home health workers died in 2006 as a result of workplace assaults.
Between the years of 2007 and 2012, Oregon OSHA accepted 399 worker's compensation claims for healthcare workers injured due to workplace violence. The majority – 330 – of these assaults were committed against nursing aides, orderlies and attendants. During the same period, 35 workers compensation claims were filed by psychiatric aides and nine were filed by in-home care attendants. OSHA does not have specific data for community mental health care workers.
"Healthcare providers can be targets and frequently are," said Susan King, executive director for the Oregon Nurses Association. "It's the setting that makes one unsafe [and] the in-home care setting is a particular concern."
The possible presence of drugs or firearms, and the fact that home health aides frequently work alone means they are particularly vulnerable.
Varied training requirements
In 2007,the ONA pushed to increase reporting requirements regarding violent incidents in hospitals, resulting in House Bill 2022, which passed the Legislature in 2008.
King said hospitals resisted the reporting requirement being anything more than a one-time study, but have increased training around de-escalation and emergency protocols when patients, family members or other workers show signs that they may become violent.
Safety training can include light physical restraints designed to protect both the patient and the worker. Workers who care for people with developmental disabilities are required to be trained in Oregon Intervention Systems (OIS), which emphasizes reinforcement for positive behavior. Depending on the agency's requirements and the clients workers will be paired with, some physical interventions, including holds to briefly restrain an aggressive client, are also taught.
"Some mental health agencies may elect to require OIS training," said Pat Allen-Sleeman, director of Alternative Services, a Tigard-based non-profit that provides services to adults and children with developmental disabilities, but it is not required in that field.
The physical aspect of OIS training – which includes light holds than can only legally be used briefly – is designed to be as non-invasive as possible and to minimize injury to both the client and the caretaker. That's a key consideration since people needing in-home care – including those with mental health diagnoses – are more likely to be the victims of violence than the perpetrators.
A Portland woman, who spoke with the Lund Report on the condition of anonymity, said her adult son received nine stitches last year after defending a social worker from who was being beaten by another resident at the group home where he lives, which houses people with mental illness. After the woman's son pulled his housemate away from the social worker, the housemate attacked him with a knife. Neither the social worker nor other staff present at the time were prepared to react in the event of a violent incident in the group home, and it was only because her son intervened and pulled his housemate away from the social worker that the altercation broke up.
"The social worker told me later that my son saved her life," she said.
Number of community health care workers, and their safety outcomes, currently unknown
Tracking the number of people in Oregon who do work comparable to Warren's is difficult.
CCMH's website states that the agency employs approximately 150 people and served 3,386 individuals and families in the 2010-2011 fiscal year. The site lists several open positions for the agency, mostly for licensed health professionals, such as nurses or counselors. The job that most closely matches the description of Warren's position given in the media is community support specialist. The offered wage ranges from $10.50 to $13.35 per hour. The job posting lists no educational or licensing requirements, stating only that a high school diploma or equivalent is preferred.
Amy Vander Vliet, a regional economist with the Oregon Employment Department, said the state does not have data on health care workers whose positions do not require them to hold a license, or whose license is not overseen by the state.
Safety statistics on healthcare workers can also be murky, lumping psychiatric aides, home health aides and orderlies in with licensed or certified workers, who have more training (though safety training tends to be employer-specific).
In addition, published reports on the subject are sometimes limited to care in hospitals only, or home health for people with physical disabilities but no psychiatric diagnosis.
An OSHA report on home health reports that accurate data may also be difficult to gather because home health employers don't have a centralized, consistent reporting system.
King said often, healthcare workers may not report injuries because they accept frequent injuries as part of the job – and sometimes, particularly in the case of violent episodes, they receive pushback from managers who blame them for the incident.
"There is sort of an unwritten culture - particularly where patients are confused, or mentally ill or developmentally disabled, that that's just part of the job," King said. "It's not part of the job."
Push for safety tools and better oversight
Fragmentation in the way mental health care is delivered, as well as lack of funding and oversight, can also set up dangerous conditions for some workers, in Oregon as well as nationwide.
Last year in Massachusetts, a community mental health worker named Stephanie Moultonwas killed on the job – also by stabbing, allegedly at the hands of one of her clients.
Moulton's family, and the Boston local of the Service Employees International Union (SEIU), has since pushed for panic-button legislation to keep workers safer on the job.
"One of the problems that we see in the system is that it's privatized a lot of mental health services without a lot of coordination or oversight in the state," said Aaron Donovan, communication director for Massachusetts' SEIU 509. In addition to panic buttons for workers who visit clients in the community, Donovan said the union is pushing for better oversight and regulation, including standardized staffing ratios.
King said ensuring patients receive adequate care is part and parcel of keeping providers as well as patients safe.
"I think the best thing for us to do is to acknowledge that the problem exists so that folks who need care get care so that the provider isn't in a dangerous situation," King said.