CUP Awaits Ruling in HCA Medicaid Case
Program exclusion prompts reaction from legislative delegation
April 12, 2012 -- For nearly two decades, Columbia United Providers (CUP) has prided itself on creating a healthcare model that works for patients and providers in the most cost-effective manner possible.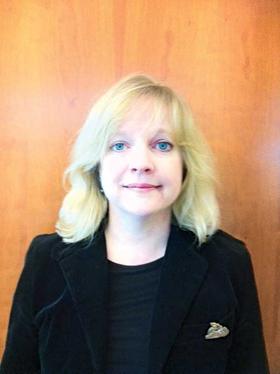 Ann Wheelock, CUP's chief executive officer, can cite any number of statistics to demonstrate the organization's success in achieving its goals—lower than average rates of inappropriate emergency department utilization, lower pharmacy rates, higher generic prescription fill rates and 95 percent of clean claims paid within 15 days of submission.
So imagine Wheelock's surprise back in January when she discovered that CUP would not be awarded a contract from the Washington State Health Care Authority (HCA) for its managed Medicaid program.
"I was shocked," Wheelock said. "Utterly shocked."

In fact, Wheelock said that the HCA didn't even directly inform CUP of its decision. She said that CUP staff members made the discovery while browsing HCA's website, and found the organization excluded from a list of successful bidders for the program.
The HCA put out a request for proposals (RFP) for the managed Medicaid business last year, and CUP responded in December. The 18-month contract is set to begin on July 1 and includes a new population of social security insurance eligible adults and children under a managed care contract. Around 50,000 people are expected to enroll in the program, according to CUP documents.
CUP filed an administrative appeal with the HCA on Feb. 3, claiming that the agency did not follow its own processes during the RFP. But the protest review was done by HCA itself, and Wheelock said it left much to be desired.
"We were very unsatisfied with the protest process," Wheelock said. "They couldn't answer most of our questions at the debrief telephone call."
HCA ultimately denied the protest. With few options remaining, CUP filed for a preliminary injunction to the HCA's decision in Clark County Superior Court.
"We were hoping to get this resolved without having to go through an expensive legal process for everybody," Wheelock said.
HCA subsequently moved the case to a federal court in Tacoma, and a hearing was held on April 9 before U.S. District Court Judge Benjamin Settle. Wheelock said that a decision is expected by April 20.
The crux of CUP's case, Wheelock said, is that the HCA violated state and federal law during the procurement process and failed to comply with the RFP requirements. CUP is also claiming that there was bias and errors in the way the bids were scored, and that HCA never provided pertinent documents to CUP upon request.
Owned by PeaceHealth Southwest Medical Center and other local providers, CUP is Washington's third-largest statewide healthcare plan and serves the vast majority of Medicaid enrollees in Clark County. Around 95 percent of healthcare providers in the county who are not part of Kaiser's system contract with CUP.
However, instead of CUP, the HCA awarded contracts to Molina Healthcare, Inc. and Centene Corporation. Both of those entities are from outside of Washington and are publicly traded insurance companies.
"This is happening, to some degree, across the country," Wheelock said. "Medicare is becoming really big, and national, for-profit companies see this as a growing, big market and are replacing more local plans in many states."
Centene was awarded contracts to provide healthcare services for residents in all of Washington's counties. But Wheelock said that doubts persist as to whether that company will be able to fulfill those obligations.
Wheelock said that CUP conducted a survey of over 40 different Medicaid groups in Clark County representing around 750 providers, and discovered that none of them had signed any sort of contract with Centene. According to Wheelock, that's further evidence that Centene doesn't have adequate provider network agreements in place to accommodate the nearly 50,000 patients expected to be served under the new system.
"We read the RFP information and the RFP said that you have to have adequate networks at the time of the bid," Wheelock said. "How can your bid say you can deliver product 'X' at a premium without knowing who your providers are and how you have to pay them?"
The issue has also caught the attention of Clark County's legislative delegation. In a sharply-worded letter dated Feb. 10 and addressed to Gov. Christine Gregoire, lawmakers expressed their "deep concern" about the "apparently flawed process and poor outcome" leading to CUP's being denied the contract. Signing the letter were Republican senators Joe Zarelli and Don Benton, Democratic senator Craig Pridemore, Republican representatives Paul Harris, Ed Orcutt and Ann Rivers and Democratic representatives Jim Moeller, Sharon Wylie and Tim Probst.
The letter states that Group Health, Regence BlueShield, Premera, Kaiser and CUP have either left Washington's Medicaid program or have been rejected by the state. Legislators wrote that they are "troubled" that the HCA has taken the healthcare of vulnerable citizens away from a community-based provider and instead placed it in the hands of "Fortune 500 companies with limited concern for the best interests of Washington."
HCA's process, the letter states, creates a framework that "penalizes the most responsible bidders" and adds that the agency's actions will "severely undermine" the care coordination infrastructure in the state's southwestern region.
"CUP has been a model of managed care in a market challenged by significant access restraints," the letter states. "As legislators representing Clark County, we find that the course the Health Care Authority has taken regarding the future procurement of Medicaid managed care plans in Clark County to be unacceptable."
There are many ramifications to Judge Settle's pending decision. Wheelock confirms that upholding the HCA's denial will result in the loss of 80 family wage jobs in Clark County, at a time when it suffers from a higher unemployment rate than much of the state.
Adopting a fee-for-service plan to make up for the loss of coverage would be equally disastrous, Wheelock predicts.
"It would be terrible. It means more patients would end up in the emergency room," she said. "It is tantamount to no care."
Wheelock maintains that CUP's model resembles those being sought in national healthcare reform efforts.
"CUP has never paid a dividend. We're not in this to make money, we simply need to balance our books," Wheelock said. "We're here to do make this work and do the best job that we can. I fear that if this is the picture of healthcare reform, with huge corporations making huge profits, we're going in the wrong direction."