Some psychiatrists oppose Measure 109, which would allow the use of magic mushrooms in a clinical setting, though other doctors say Oregonians would benefit from it.
Image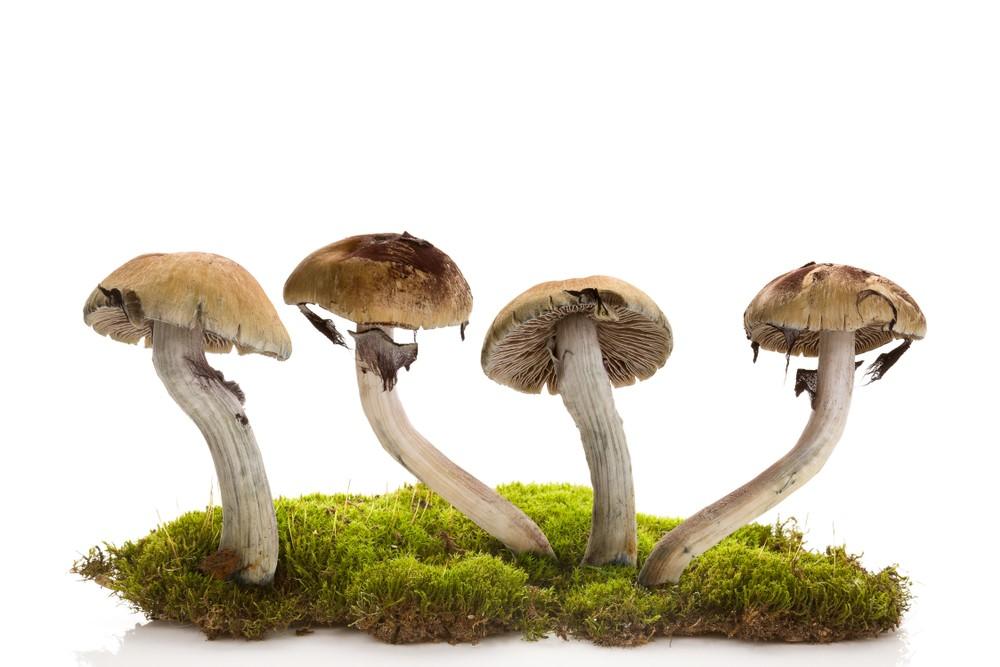 September 16, 2020
The backers of a therapeutic psilocybin initiative in Oregon say Measure 109 would create a safe pathway for residents struggling with mental health issues like depression and post-traumatic stress disorder to receive a groundbreaking treatment.
But the first vocal public opposition to the measure has sprung up from state and national psychiatric associations, who say supporters are using the state's initiative process to rush past safety guidelines in their effort to make Oregon the first state in the country to legalize psychedelic mushrooms in clinical settings.
The leader of the Oregon Psychiatric Physician Association told The Lund Report the group opposes the measure, as does American Psychiatric Association. 
In a letter to Oregon Secretary of State Bev Clarno, the nationwide group  urged state officials not to allow Measure 109 on the Nov. 3 election ballot -- or to "explicitly address the science and extreme risks associated with the use of psilocybin in the voter's guide explanatory statement."  
If Measure 109 passes, patients would only be allowed to take mushrooms at a tightly regulated psilocybin service center, and wouldn't be able to leave the facility while they are under the influence. The Oregon Health Authority would also be given a two-year runway to design and launch a program.
Supporters of therapeutic psilocybin treatment point to recent studies from institutions like Johns Hopkins University and New York University, which have identified "substantial and sustained decreases" in patients given controlled doses of psilocybin.
The U.S. Food and Drug Administration last year gave psilocybin a "breakthrough therapy" designation, speeding up the timeframe for it to be studied for potential therapeutic use.
But the American Psychiatric Association noted in its letter that the FDA designation only applies to its possible use for major depressive disorder, while Measure 109 advocates are touting its possible use for a much wider range of illnesses.
"As medical experts in psychiatric care, we are concerned about determining medical treatment by ballot initiative," the letter signed by American Psychiatric Association CEO and Medical Director Dr. Saul Levin said. "Such treatment should be evidence-based and determined solely by professional standards of care. Science does not yet indicate that psilocybin is a safe medical treatment for mental health conditions. While the FDA has granted psilocybin breakthrough therapy status, this does not establish the safety and efficacy of this treatment, it merely establishes the process by which to further study the treatment."
The Oregon Psychiatric Physician Association has also come out against Measure 109. Dr. Nicole Cirino, the organization's president and a psychiatrist, physician and Oregon Health & Science University associate professor, told The Lund Report that the organization worries how psilocybin might interact with prescription medications or other treatments.
The state organization noted in a statement that psilocybin therapy has yet to enter the third and final stage of the FDA's three-phase trial process for new chemical therapies to receive clinical approval.
"No chemical or medical treatment we use would ever be used to treat all the psychiatric conditions like they're claiming," Cirino told The Lund Report. "The disparity between the amount of data we have and the widespread publicity about the safety and effectiveness of this substance is what makes it unsafe."
Measure 109 supporters point to the two-year development period the Oregon Health Authority would have to develop a training and licensing program, and note that providers would be subject to recurring safety checks.
"I think the science on this is rock solid, it's been studied for over 40 years by some of the preeminent institutions in the country," Oregon Sen. Elizabeth Steiner Hayward, D-Portland, a family physician who supports the measure, told The Lund Report. "It is 100% true that there are research trials still going on. It is also true that we can have some incredible opportunities in Oregon to show how this can be done safely."
Steiner Hayward pointed to recent studies showing Oregonians with some of the highest rates of mental illness in the country as proof that new therapeutic treatments are needed.
"We need every tool we can get in our toolbox," she said. "It will take at least two years to set it up properly. And that is the intent, to set it up properly, ensure practitioners are trained well and that there are proper safeguards in place. This is going to be very, very thorough and deliberate."
Measure 109's organizers, Portland-area therapists Tom and Sherri Eckert, announced in late June that they had collected the more than 130,000 signatures needed to place the measure on the Nov. 3 election ballot.  In July, the Secretary of State's office confirmed that supporters had gathered enough valid signatures to qualify for a statewide vote.
Their effort has attracted national headlines and garnered some high-profile support, including from U.S. Rep. Earl Blumenauer, D-OR. The Yes on 109 campaign has raised nearly $73,000 in campaign contributions to date.
The measure has no funded opposition, according to state campaign finance records.
But Cirino said she expects other medical organizations to speak out against Measure 109 before the election, though she declined to say which ones.
Passing Measure 109, she said, would "set up Oregonians as really the guinea pigs to be receiving psilocybin treatment for psychological conditions with high rates of morbidity and mortality if treated quickly or left untreated."
You can reach Elon Glucklich at [email protected].
Comments
Submitted by

Mary McCarthy

on Thu, 09/17/2020 - 13:08
Permalink
As a physician and proponent of Evidnece Based Practice, I agree that we should vote "No" on this measure & wait for the FDA three phase trial process to be completed. 
Submitted by

Joel Rice

on Sat, 09/19/2020 - 22:17
Permalink
Patients who have treatment resistant psychiatric conditions are happy to be guinea pigs. I remember the first patient I treated with ketamine. A medical professional with severe melancholic depression that failed treatment with SSRIs, SNRIs, TCAs, MAOIs, lithium, lamotrigine, extensive psychotherapy, ECT and TMS. He went into nearly full remission with then highly controversial ketamine treatment and has remained so for 8 years. I am so glad he had the right to be a guinea pig for experimental treatments. I will be voting "yes" on the psilocybin initiatives.