Image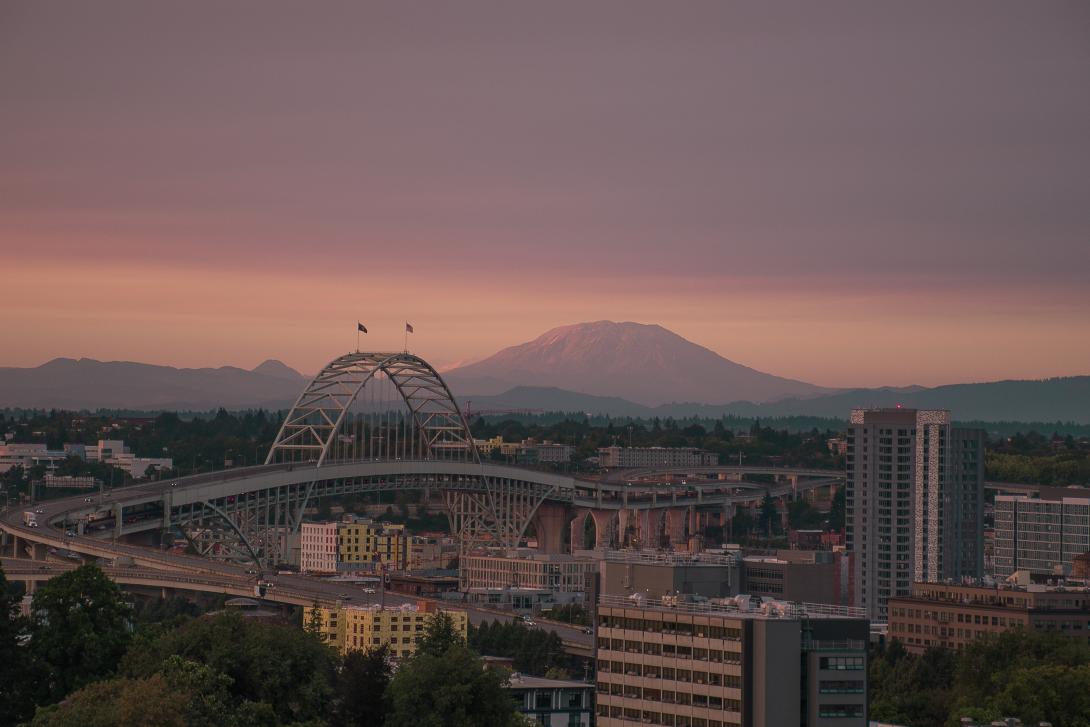 July 27, 2020
The novel coronavirus continues to spread through Multnomah County at record rates, health officials said Monday, as officials struggle to track infections and people continue to gather in large crowds.
The county reported a total of 452 confirmed positive COVID-19 cases last week, down from 596 the week before, Multnomah County Health Officer Dr. Jennifer Vines said at a briefing Monday. Still, those are the two highest weekly totals Multnomah County has reported since the start of the pandemic.
And with test results backlogged by over a week, last week's totals may be actually higher yet.
"We continue to see people gathering in big groups, with families and friends," Vines said. "I don't think at this point we can let our guard down, nor do we think cases are going to drop, just because we still see people gathering in groups."
Contact tracing continues to be a major issue for the largest county in Oregon, which has been in Phase 1 of Oregon's three-phase reopening process since June.
Health officials have been able to track fewer than 40% of new cases to a known source. The state's business reopening plan for counties requires them to trace 95% of new cases within 24 hours.
Multnomah County is currently failing four of the six public health indicators set out for reopening, according to the Oregon Health Authority. Thirty-one of Oregon's 36 counties are failing at least one of the benchmarks, which include trends and rates of new positive cases, emergency department visits by patients with COVID-19 symptoms and hospitalizations.
Total infections in Oregon have surged past 17,000. Multnomah County has the highest number by far -- more than 4,000. Next up is Washington County, with more than 2,500 total cases.
Complicating Multnomah County's efforts is a growing reluctance among younger patients to disclose their friends' contact information when contacted by health officials.
"We're starting to see less cooperation" with contact tracers, Vines said.
The county has ramped up staffing for case tracing, but new hires take three to four weeks of training before they can start working independently, said Kim Toevs, Multnomah County Communicable Disease Director.
The lack of effective tracing and the lag in test results comes as more residents gather with friends and in public. Those behaviors mean the virus "is widespread in Multnomah County," Toevs said.
The testing backlog is partly due to a nationwide shortage of COVID-19 testing kits, Oregon Health Authority officials cautioned last week. Those delays in receiving test results, along with rising numbers of social gatherings, means few residents are being reached by contact tracers in the pivotal period of one to three days before they start to show symptoms of the virus. This period is when the virus may be at its most transmissible, Toevs said.
Roughly 12% of all COVID-19 cases countywide have led to hospitalizations. That rate was heavily weighted toward earlier cases of older patients, yet it has held steady in recent weeks even though a majority of recent cases have trended toward younger age groups, health officials said.
"Will we get ahead of this? My strong hope is yes, eventually," Toevs said. But, she added:  "My expectation is cases will continue to increase based on what we know. My hope is that the pace of increase slows."
You can reach Elon Glucklich at [email protected].