Court Ruling Denies CUP Injunction Request
Lawmakers expect veto of budget proviso
April 30, 2012 -- Legislators representing Clark County are disappointed by a court ruling last week that will keep Columbia United Providers (CUP) out of Medicaid in Washington state starting July 1.

The health plan, owned by PeaceHealth Southwest Medical Center and other area providers, had filed an administrative appeal with the state's Health Care Authority after contracts were awarded to Centene and Molina, two out-of-state, publicly-traded insurance companies.

CUP had filed an appeal with the Authority on February 3 to protest the decision, which was unsuccessful, prompting the company to request an injunction from U.S. District Court Judge Benjamin Settle that was denied on April 25.

Two days later, lawmakers attended a legislative recap event organized by the Building Industry Group at Club Green Meadows near Vancouver.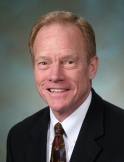 Among them was Rep. Paul Harris (R-Vancouver), a member of the House Health Care and Wellness Committee.
Harris admitted he was "not happy" with the court ruling, and characterized CUP as a good healthcare provider. The Authority awarded the Medicaid managed care contract to companies that don't have adequate provider networks, he said, and by doing so, might have broken its own rules.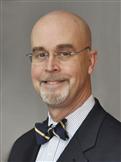 Rep. Jim Moeller (D-Vancouver), also a member of the House Health Care & Wellness Committee, said he was disappointed by the ruling, but not surprised. Washington has had three years of declining revenues, he said, and the Authority was given a budgetary target to reduce funds through the bidding process. He hopes the companies charged with implementing the contracts can get provider agreements before the contract begins on July 1.

The entire Clark County legislative delegation signed off on sharply-worded letter to Gov. Christine Gregoire on February 10 about the process used by the Authority to award the Medicaid contracts.

Legislators also added language to the state's negotiated supplemental operating budget requiring the Authority to certify that Medicaid contractors have provider contracts in place to meet the community's needs. Otherwise, the state could re-open the bidding process to the original applicants such as CUP.

This week, Moeller and Harris plan to meet with Gregoire's aides to discuss the issue. However, Harris and his colleagues expect Gregoire to eliminate this provision by using a line-item veto.

Sen. Joe Zarelli (R-Ridgefield), the ranking minority member of the budget-writing Ways and Means Committee, who met with Gregoire's staff five times during the legislative session, doubts the veto could be avoided.

"I think it's a very difficult situation," Zarelli said.

Moeller agrees.

"We'll do what we can," he said, "But I'd be very surprised if (the proviso) remains."

Ken Cole, chief communications officer for PeaceHealth Southwest Medical Center, did not return multiple messages seeking comment.