County's Annual Homeless Count Wraps Up
The results of the count drive will actually determine funding for social services
February 4, 2013 – It will be months before local officials have compiled all the data from Multnomah County's biennial homeless count, which wrapped up Saturday – but the results of the count will have implications for social services throughout the area for the next two years or longer. Conducting the count is a necessary condition to receiving $12 million for services in the area, including federal funds for homeless services, said Kristina Smock, an independent consultant who was hired on behalf of 211 info and the city of Portland to coordinate the street count. On top of that, specific information gathered during the count will affect how local social services agencies are funded and how policy decisions are made, Smock said.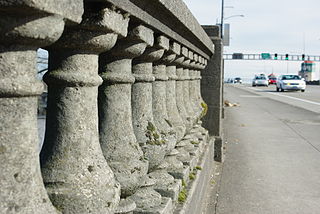 For instance, the last count showed there were more families with children living on the streets than in previous years. Many shelters only house people belonging to certain demographics – for instance, youth or single men or women – but that piece of information helped trigger an increase in county funding specifically to help families get off the street and into housing. The count also helps officials and social services agencies understand precisely where unsheltered homeless people are staying, Smock said.
"I think one thing that was clear for the last count, and I imagine it's going to be reflected in this count, is that our stereotype is that homelessness is concentrated in downtown Portland," Smock said. While a large number of homeless people near the city's center, volunteers participating in the count have also found more and more homeless people sleeping near the fringes of the city, in areas like East Multnomah County or on the Springwater Corridor trail – either camping in wooded areas, sleeping in cars or under freeway overpasses.
Before conducting the count each year, county partners talk to social services agencies, and partners in law enforcement, that have information about where the people they serve are, or have recently been, sleeping.
"Conducting the count is a huge operation and takes months of planning to make sure we find people," Smock said. Multnomah County Commissioner Deborah Kafoury said she spent three hours Thursday participating in the count. Of the men she spoke to, she estimated about half were veterans – an observation that is
similar to data
that show disproportionate representation of US military veterans among America's homeless. "They talked about the fact that they had difficulty accessing services at the VA," Kafoury said. One man told her he had a voucher from the Veterans Administration to help with, among other things, housing, but was having trouble finding a place to live.
Kafoury explained that Portland's tight rental market and the lack of inclusionary zoning laws can create a double whammy for people trying to transition from homelessness: landlords are
increasingly unlikely to rent to people with less-than-stellar rental histories, and aren't required to accept housing vouchers.
Kafoury said most of the people she spoke with had not been homeless for very long – usually a few months or less.
"The folks that I spoke with had really varied stories," Kafoury said. "Most of them talked about the high cost of housing, not having enough money to pay rent or even to find an apartment."
The county, the city of Portland and United Way have each contributed to a flexible funds account to assist people seeking housing with things like bus tickets and cell phones, making it easier to view properties and stay in touch with landlords while they look.
Kafoury said local officials are always looking for ways to incentivize developers to include affordable housing, and mentioned that the legislature is mulling an inclusionary zoning bill to require local governments to include affordable housing in planning projects. "If you don't have a home, it's harder to care for yourself if you get sick or contract a serious illness," said Traci Manning, director of the Portland Housing Bureau. "We will help register those who are eligible for the Affordable Care Act, but no amount of healthcare can substitute for a stable home."
TO LEARN MORE
The results of Portland's 2011 count can be viewed
here
.