Counties Hurt by Reduced HIV Prevention Funding
Throughout the state, counties could lose 30 percent of their budgets as a result of funding cut by the Centers for Disease Control and Prevention
May 1, 2012 – When the Centers for Disease Control and Prevention (CDC) announced it was changing the funding algorithm for HIV prevention last year, health officials knew they'd see a reduction in
funds because Oregon is considered a low-prevalence state.

What was uncertain, however, was how the Oregon Health Authority would distribute those funds to county health departments.

The CDC provides the bulk of state funds for HIV prevention, with additional money coming from the state's general fund. Together, those dollars are used for HIV prevention services by the state
and counties.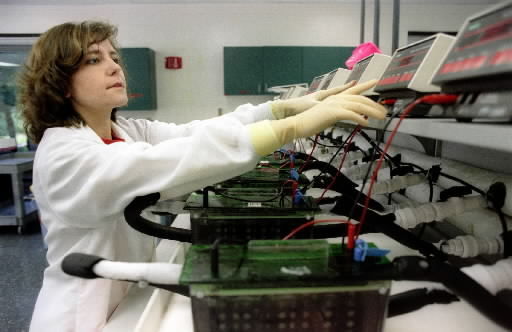 This year, the counties bore the brunt of the $700,000 reduction in CDC funds – losing 30 percent of their budget for HIV prevention. Local health departments received $2 million for HIV prevention in 2011; this year they're only getting $1.425 million. Statewide prevention services will see a smaller reduction -- about five percent.

The decision to cut county funding came after a series of discussions involving Cascade AIDS Project, county officials and representatives from the Oregon Health Authority. "We don't think the state listened to us," said Michael Kaplan, CAPS executive director, who said
the mediated sessions reached an impasse over how to divide the cut.
County officials agreed that higher prevalence areas of the state should receive the bulk of those funds since 70 percent of new HIV cases in Oregon are in three counties (Multnomah, Marion and Washington). But, Kaplan suggested that all counties, even those with the higher prevalence, could bear the brunt of these reductions.

"Multnomah County will see a cut," Kaplan said. "Multnomah County is half the epidemic."

Since the mediation sessions ended, the Conference of Local Health Officials has formed a work group to discuss next steps, said Kate O'Leary, HHS Division Manager for Public Health in Washington
County. A statewide task force is also trying to figure out the best way to use the funds.

No decision's been made about which counties will lose HIV prevention funds, she said. The workgroup expects to make a report in May to CLHO, which is responsible for the decision.

"I wish we weren't in this position, quite frankly," O'Leary said. "It just makes it harder for all concerned."

"These discussions are difficult, because they're about looking at what we are doing and what we have done," said Dr. Katrina Hedberg, the state epidemiologist, who participated in last fall's mediation
sessions.

Asked if prevention services should be provided by the state or by the counties, Hedberg said, "It's not one or the other. Different things need to happen at the state than need to happen at the local level."

Hedberg said the state is focusing on reducing transmissions by improving testing and screening for HIV. Earlier this year, the Legislature passed Senate Bill 1507, which requires HIV testing to be part of routine blood work. This task may fall to coordinated care organizations, Hedberg said.

All told, the Oregon Health Authority received $2.273 million in CDC funds for prevention funding this year -- down from $2.969 million in 2011. Statewide, its money is spent on personnel ($700,000), laboratory supplies ($119,000), office supplies ($11,000) and condoms ($18,000 – up from $3,000 in 2011).

It also received a $492,000 in March for HIV prevention from the CDC. For more details, click here.
Image for this story appears courtesy of The Oregonian.