The coronavirus pandemic has affected family planning, forcing some people to delay fertility treatments. Fertility providers have laid off staff and cut back on non-urgent treatments to preserve personal protective equipment like masks and gloves. And travel restrictions have further crimped revenues by keeping international patients from flying to the United States for treatment.
Image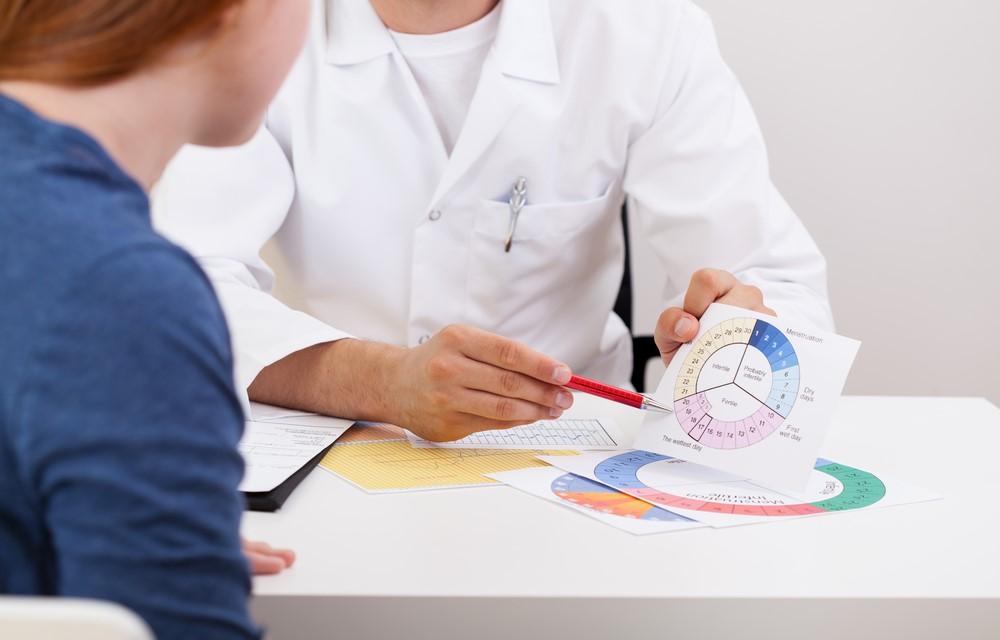 April 6, 2020
The Lund Report is offering this coverage for free to better inform the public at this difficult time. But we need your support to help us stretch our resources. Please sign up for a tax-deductible premium subscription or consider making a donation. That is also tax deductible because we're a 501(c)(3) organization.
The coronavirus pandemic has affected family planning, forcing some people to delay fertility treatments. Fertility providers have laid off staff and cut back on non-urgent treatments to preserve personal protective equipment like masks and gloves. And travel restrictions have further crimped revenues by keeping international patients from flying to the United States for treatment. 
Planned Parenthood, which provides family planning for many low-income Oregonians, has also been affected by the pandemic. Already under a financial strain from a cut in federal Title X funding, the nonprofit has had to delay  some services like annual checkups. But it's still providing abortions, which are time sensitive.
Much is at stake right now for people who want children. They're deciding the fate of their family during a public health crisis. That puts them in a balancing act between the desire to procreate on the one hand and to avoid burdening hospitals during a pandemic on the other. 
This dilemma is not just in Oregon. Future parents and fertility providers are facing challenges throughout the United States, industry observers said in interviews with The Lund Report. 
"What happened not only in Oregon but all over the United states is that this has impacted fertility clinics," said Marna Gatlin, founder and executive director of Parents Via Egg Donation, an Oregon-based non-profit that does a range of advocacy work, including third-party egg and embryo donation. 
The fallout is forcing clinics to trim costs and retrench. Fertility providers are not seeing the usual demand for their services in an industry projected to reach $41 billion in the global market by 2026.
The complex issue doesn't have a one-size-fits-model, either. For example, it may be too late for women entering their 40s to wait until the end of the year. Insurance companies often have age restrictions for fertility treatments.
ORM Fertility laid off 65 employees at its downtown Portland location, citing a sudden downturn in business and patients because of coronavirus, according to its notice filed with the state. The layoffs include administrative employees and those providing medical care, such as surgical technicians, nurses and genetic counselors. 
For now, the company is limiting treatments to those with urgent needs. Other patients need to delay procedures, such as in-vitro fertilization and embryo transfer procedures.
"Right now, we're only seeing patients who have an immediate need," said Rod Aust, chief executive officer of ORM Fertility, which has three locations in the Portland area and one in Bellevue, Washington.
That includes patients who have cancer and want to preserve their fertility, or those who are older. Both groups of patients can get treated if timing is critical, Aust said.
On March 23, Gov. Kate Brown ordered medical facilities that use personal protective gear to cancel non-urgent procedures. Aust said ORM is following that order by limiting treatments to crucial, time-sensitive cases. 
Fertility treatments don't necessarily start a pregnancy.  Providers can retrieve eggs for the creation of embryos, which are frozen for future implantation. 
"We're creating embryos where we have to and preserving for future use," Aust said. 
That allows women to wait until  the pandemic passes to get pregnant.
"We are encouraging people to hold off on pregnancy until things die down," Aust said, adding that they don't want to put an unnecessary burden on hospitals. 
New patients can still start the family planning process by getting in the pipeline, even with the pandemic raging. Genetic counselors can conduct initial consultations on the phone or through a video conference, and providers can use telehealth for other visits.  To get people started, ORM Fertility hosted a webinar last week for several dozen people. 
The company is also open for office visits, but it only allows one patient in the clinic at a time and requires patients to don a face mask and have their temperature checked.
"We do as much as possible without physically interacting with patients," Aust said. 
ORM is not alone. Most fertility clinics are offering telehealth consultations following recommendations by the American Society of Reproductive Medicine, which set up a COVID-19 task force, said Dr. Jennifer Kawwass, medical director of Emory Reproductive Center in Atlanta and a member of the society's task force on COVID-19. 
Patients who do not have cancer can delay treatment for two to three months without affecting the outcome, Kawwass said. But others, for example a woman with a problematic lack of eggs, might qualify for a treatment as an urgent care patient if potential delays in treatment become longer, Kawwass said, adding that the group is constantly evaluating the pandemic. 
Fertility clinics and related companies are facing a financial squeeze.The industry has hurdles that other medical providers do not face. Medicaid in Oregon doesn't cover fertility treatment. Insurers often don't cover it either. Younger parents may not mind waiting a few months or even a year for the economy to rebound. Some may even question becoming parents when the world appears to have a grim future ahead.
"In my organization, we are dead in the water," Gatlin said. "We ourselves have lost all of our funding from all of the clinics that sponsor and partner with us and help us keep afloat financially because they're not doing any cycles."
Her advocacy organization works with international clients who come to the U.S. for treatment.
"All of our international traffic has completely dried up," she said. "We have no patients coming in from China; we have no patients coming in from Europe, Australia, any place."
Gatlin said the pandemic is a major threat to the industry the longer it lasts. 
"I potentially see it causing financial ruin to a lot of different clinics and care providers and I see a lot of billionaires becoming millionaires, and millionaires no longer being millionaires," she said.
Planned Parenthood providers in Oregon, which offer a range of family planning services, have also been affected by the pandemic. They  have trimmed some of their services and are switching to telehealth in some cases, such as counseling people about sexually transmitted infections. The clinics are asking patients to schedule routine annual exams several months out. Abortions are still available at the clinc. 
The changes reflect efforts to provide patient access and "be part of the larger solution and problem solving and at the same time providing services," said Anne Udall, president and CEO of Portland-based Planned Parenthood Columbia Willamette.
"We have limited our preventive care-type visits, and we're really focusing on the more critical needs of our patients," said Lisa Gardner, president and CEO of Planned Parenthood of Southwestern Oregon, based in Eugene. 
If a patient calls and asks to schedule an annual wellness exam, staff request they schedule it several months out instead of right away if there are no underlying problems.
"We want to make sure we are maintaining the access for people who have time-sensitive needs," Gardner said. 
Abortion is an essential care, Gardner said, and delays of two or three months would "change the outcome and cause irreparable harm to someone."
The clinics have not  laid off staff but some have been furloughed. That allows the providers to keep the employees on insurance benefits and get them back to work quickly after the situation improves. 
You can reach Ben Botkin at [email protected] or via Twitter @BenBotkin1.