Consumer Advocates Create Watchdog Group to Monitor CCO Development
By sharing information and resources, they hope to make a stronger impact on CCO development
April 27, 2012—Healthcare and social justice advocates are joining together to form an ad- hoc "CCO Watchdog" group to closely monitor the implementation of coordinated care organizations throughout the state and advocate on behalf of Oregon Health Plan members.

The Oregon Center for Public Policy and Oregon Action are spearheading the effort.

"The purpose off the ground is to support advocates in effectively advocating on behalf of enrollees…during implementation," said Janet Bauer, the Oregon Center for Public Policy's health policy analyst. "There's a speeding train of details that are occurring right now, and it
is an enormous challenge for anyone, including many advocates, to keep up with what's being decided [and] who's deciding it."

The goal is to make certain that people on the Oregon Health Plan are represented at each stage of the implementation process, she added.

This watchdog group is forming during a busy time for the Oregon Health Authority and provider groups throughout the state hope to become coordinated care organizations. A workgroup is also being created by the authority to draft the permanent rules that will regulate
these new organizations.

There's a quick timeline. Provider groups and insurers need to submit their formal applications by April 30, and the authority expects to certify organizations by June 30 so they can begin taking care of Oregon Health Plan members on August 1.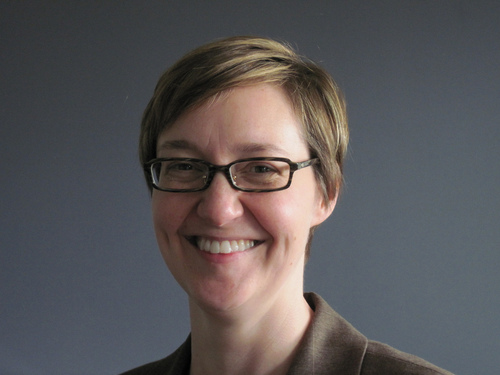 "There is a lot going on," said Laura Etherton, OSPIRG's healthcare advocate, who added it has become clear lately that there's a "need for more regular conversations with all the different consumer advocates."

"We've all have been very concerned about the fast track nature of the CCO process," said Ron Williams, executive director of Oregon Action. "Our hope is…that we'll be able to help people be able to speak truth to power and be engaged in providing input in a way that people will get their needs met."

By meeting together, advocates can share information, form policy statements, and coordinate advocacy efforts. "It strengthens our effectiveness and capacity," Bauer said.

It's not uncommon for healthcare and social justice advocates to hold such meetings. The Human Services Coalition of Oregon, a group of lobbyists and organizations serving vulnerable Oregonians, was created many years ago to coordinate and advocate on behalf of low-income and vulnerable Oregonians. Legislators and other lobbyists consider this group one of the most effective lobbying bodies at the Capitol.

Bauer, Etherton and others want to track the development of coordinated care organizations, and make certain they provide efficient and accessible care to people on the Oregon Health Plan.

Coordinated care organizations came into being after legislative action in 2011 and in this year's February session, and are expected to integrate the physical, mental and dental health of the 650,000 people on the Oregon Health Plan and reduce costs by keeping patients out of the hospital emergency room and limiting specialty care.

"Everyone wants these to succeed," Etherton said.

As coordinated care organizations develop, Williams said that there will be "drastic changes to how, when and where people get their care," making it important for patients to know about those changes.

"The whole idea of healthcare transformation is premised on a patient-centered approach," Bauer said. "The voices of [patients] are critical to the success of transformation."

At the same time, advocates are concerned that the provider groups interested in becoming coordinated care organizations are the same ones currently providing care and may not the way they deliver such services to Oregon Health Plan members.

"The whole goal of this is changing, significantly, how healthcare is delivered," said Betty Johnson, with Mid-Valley Healthcare Advocates. "The easy thing for local organizations that have been involved in [the Oregon Health Plan] for many years…would pretty much be business
as usual. It's up to local representatives to speak up and watch how these organizations are developed."