"We have to fight to get any money from them, and it can take years sometimes. It's just become a huge problem."
Image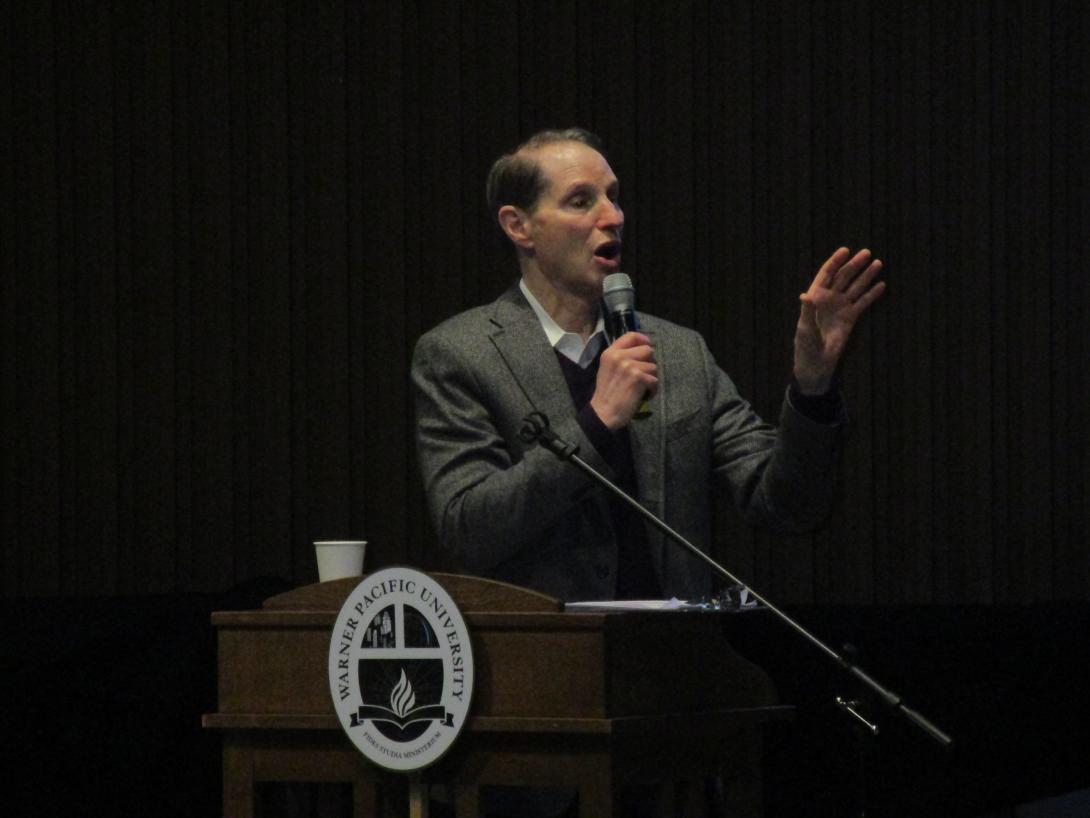 May 28, 2020
Worried about mental health care services in Oregon, U.S. Sen. Ron Wyden has asked a government watchdog to investigate the health insurance industry to determine whether patients have been receiving adequate behavioral health coverage as guaranteed under the law. 
Wyden's request of the Government Accountability Office followed complaints by Oregon Health & Science University and other providers about roadblocks they've faced that have delayed or prevented care. The barriers include blanket denials and preauthorization requirements that force patients to wait weeks before their first one-hour therapy session. 
The pandemic has underscored the need for mental health care as people face isolation and economic hardship from job losses, Wyden, D-Oregon, said Thursday, calling it a "tidal wave of mental health challenges."  
In a Kaiser Family Foundation poll, 56% of adults reported their mental health and wellbeing have worsened during the pandemic, with problems with sleeping or eating and increased alcohol use. The poll found that 64% of frontline health care workers faced similar challenges. 
In Oregon, lawmakers, public health officials and even Gov. Kate Brown recognize that the state's mental health care system fails to adequately serve residents. And it could be further jeopardized in the months to come, depending on how lawmakers and Brown patch the state's $3 billion budget hole.
There's also a problem with mental health care coverage across the country.
"Before the COVID-19 pandemic ravaged the nation's health care system, far too many people were denied coverage for mental health care services or unable to find a mental health care provider covered by their insurance," Wyden wrote to the agency. 
Wyden wants to know whether insurers comply with a federal law that requires parity for behavioral health coverage. To provide parity, insurers must cover behavioral health at the same level as other medical needs. The federal law is called the Mental Health Parity and Addiction Equity Act of 2008 and also covers substance use disorder treatments.
Wyden also wants the investigation to examine how insurance companies outsource behavioral health claims to third-party insurers, saying this is often the scenario when a patient cannot receive coverage.
Advocates and experts support the investigation. 
Liz Stevenson, senior department administrator at OHSU's Department of Psychiatry, said the red tape can delay care or force the hospital to wait years for a payment. Behind the scenes, a health insurance company may subcontract its behavioral health claims out to another insurer, which the industry calls a "carve-out." 
"What  we have noticed over the years is we have trouble with some of these carve-outs denying claims or making prior authorizations for services really prohibitive," Stevenson said in an interview with The Lund Report.
For example, if a patient entered the hospital's emergency department after an attempted suicide, they would receive medical care and help from a team with a psychiatrist and behavioral health specialists. Typically, the insurer will pay the claim for the medical treatment. But the behavioral health insurer may look for reasons to deny the claim, Stevenson said. 
"The behavioral health insurers will say this is a physical health problem -- and it's not a behavioral health problem -- and therefore it's not covered under their policy," she said. "We have to fight to get any money from them, and it can take years sometimes. It's just become a huge problem."
Patients suffer too.
"They will be stuck with a bill because their insurer has denied it, and that's horrible," Stevenson said.
The problem also hits routine outpatient services. 
Physicians have to fill out preauthorization paperwork so a patient can receive a 60-minute therapy session. That requirement can delay treatment for weeks and reduce a doctor's time with patients, Stevenson said.
Chris Bouneff, executive director of the National Alliance on Mental Illness Oregon, said the issue is front and center for advocates. 
"There is a national push among the major advocacy organizations to figure out different tactics to see that commercial insurance really, truly implements parity," he said. 
Bouneff said insurers typically treat patients during a crisis but will not necessarily address the underlying causes afterwards. 
"To simplify, it's a matter of money," he said. "They don't want to pay for things, and I think it's also a matter of we haven't really required parity for very long."
You can reach Ben Botkin at [email protected] or via Twitter @BenBotkin1.