Communication to Oregon Health Plan Patients Increases As Reform Nears
The Oregon Health Authority is emphasizing that patient's services and care will not change
June 7, 2012—Communication to Oregon Health Plan patients about what the monumental changes to the Oregon Health Plan's delivery system means to them is beginning in earnest as the August 1 start date for 11 organizations likely to become coordinated care organizations throughout Oregon nears.

The Oregon Health Authority is expected to send a 30-day notice letter to Oregon Health Plan patients that will receive care from coordinated care organizations starting August 1. A rough draft of that letter circulating among advocates stresses the fact that benefits paid for by the Oregon Health Plan are not changing.

Both the letter and the Authority's "frequently asked questions" for Oregon Health Plan patients also say that a patient's physical and mental health plan is being consolidated into one health plan. Both documents briefly explain what a coordinated care organization is, and says that patients can expect to receive more preventive care and healthcare focused on improving the patient's health.

Coordinated care organizations (also known as "CCOs") are expected to begin providing care to approximately 650,000 Oregonians on the Oregon Health Plan starting this August. Coordinated care organizations will integrate and coordinate each Oregon Health Plan patient's physical, mental and dental health, provide more efficient and effective care, and decrease emergency room and specialty care use.

11 organizations have been tentatively approved by the Oregon Health Authority to become coordinated care organizations and begin operating throughout much of the state starting this August.

Betty Johnson, an advocate of Mid-Valley Healthcare Advocates, said it's important for patients to clearly understand how the delivery of their care will be changed.

"They need to know that…the intent is very deliberate transformation in the way in which care is delivered," she said. "That they should have an expectation that if they have mental health needs, that it's going to be addressed along with physical health needs, [and] that they will be very
consciously integrating, [that] providers will be talking to each other, and planning together."

Janet Bauer, the Oregon Center for Public Policy's health policy analyst, agreed, and said that the managed care plans currently providing care to patients and intending to become coordinated care organizations are the entities most responsible for clearly communicate to patients. She
also thinks the managed care plans may ask providers in their network to start talking to patients about the changes, as well.

"Providers have a unique, first line relationships with those individuals," Bauer said.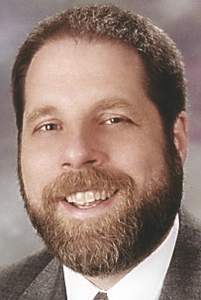 Dr. Bob Dannenhoffer, the CEO of Douglas County Independent Practice Association (DCIPA), is also leading the formation of the Umpqua Health Alliance, the coordinated care organization
that will serve much of Douglas County. He says it's crucial for patients to understand what coordinated care organizations are and how they will work in order for them to be successful.

"If patients are going to be partners in their care, they have to understand the system that is going to be providing that care," he said.

Dannenhoffer said the Umpqua Health Alliance has submitted letters to the editor of Roseburg's paper describing the changes, as well as had numerous community meetings attended by a number of Oregon Health Plan patients.

"People seem pretty optimistic and hopeful that we will improve [care]," he said. "They had some concerns. There were a lot of questions."

Those concerns included whether patients would have the same doctor, if there would be limitations on services and benefits, and how quickly the transition to coordinated care is happening.

Dannenhoffer said the Umpqua Health Alliance's new website will be online soon, which he expects to be "active" and easy for patients to use and communicate with. He also said the Alliance will soon send out a newsletter to the county's patients further explaining the changes.

Johnson said the federally qualified health center serving Benton County held community meetings in November and March to explain the changes, and did so in a small-group format to solicit feedback. "That gave [patients] more comfort in terms of asking questions," she said.

Kay Dickerson, an Oregon Health Plan patient who is a member of CareOregon's member advisory committee, said the managed care plan is currently working to create a newsletter or pamphlet to send to its members. "We're trying to make sure everyone is informed…and get the
word out," she said.

She thinks it's important for patients to realize that the care they will receive under coordinated care organizations will be more patient-focused. She also said that any communications to patients involving complicated medical jargon should be written so that "it's easy for everyone to understand."

"We're going to try and work in a way that will take [patients] through things step by step," Dickerson said.