Height, weight, temperature and blood pressure – along with habits such as tobacco use, diet and, increasingly exercise – are a routine part of discussion at primary care visits.
February 5, 2014
Height, weight, temperature and blood pressure – along with habits such as tobacco use, diet and, increasingly exercise – are a routine part of discussion at primary care visits.
But while primary care providers sometimes ask patients whether they drink alcohol or how much they drink, more detailed screening for risky drinking or drug use isn't common in routine checkups.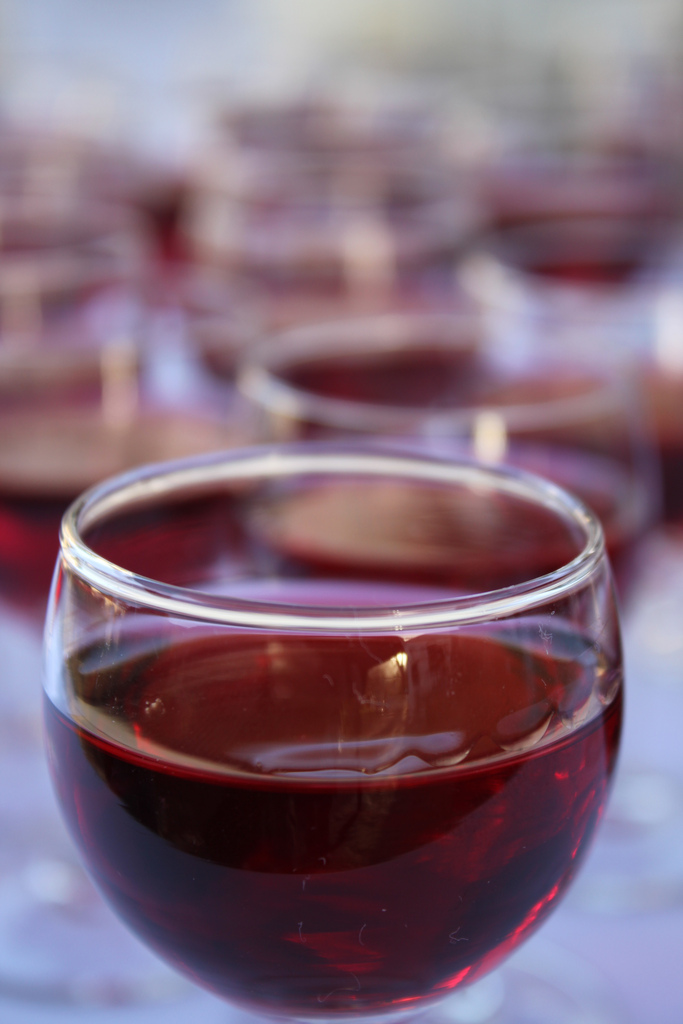 "Nobody goes to their doctor because they're curious about their drinking," said Jim Winkle, project director of the Screening, Brief Intervention and Referral to Treatment Oregon Residency Initiative, a project started in 2008 to encourage primary care providers to screen for problematic alcohol and drug use, and refer patients to treatment if necessary.
Then, in 2012, the state listed routine screening for alcohol and drug abuse among the 17 incentive measures for coordinated care organizations. The measures were set by the Oregon Health Authority's metrics and scoring committee, and focus on measures linked to a reduction in cost, such as developmental screening, mental health screening for children in foster care and emergency room visits. Many of those measures are tracked by the Centers for Medicare and Medicaid Services – and in those cases, Oregon's results are being tracked against CMS-derived benchmarks. Where they're not, the metrics and scoring committee has used published research to develop guidelines about what targets to hit.
But others, including alcohol screening – which the Centers for Disease Control recommended for inclusion in primary care visits in a report released just last month – are at the leading edge of primary care practice. That means that not only is it difficult to find data to set benchmarks or make comparisons, but also that it's difficult to track those measures in the first place.
Tracking through billing
Currently there's no way for the state to know how many providers are actually talking to their patients about alcohol use because that data is not being gathered by the coordinated care organizations. .
The Oregon Health Authority's quarterly health systems transformation report, released on Tuesday, tracked the progress of the CCOs in the 17 incentive measures, with most CCOs showing improvement in most of the incentive areas, most dramatically in the adoption of electronic health records, placement of patients in primary care homes and reduction in hospitalizations for congestive heart failure and chronic obstructive pulmonary disease.
For other measures, there isn't enough information yet to say whether there's been improvement or not, since the report only drew from nine months' worth of data – and in the case of alcohol screenings, that data wasn't collected.
Right now, Winkle said, the only way to easily track alcohol screening is by adding a billing code to the patient's electronic health record, and the only existing billing codes for screening was created by the Centers for Medicare and Medicaid services, and it doesn't really match what the state is asking providers to do.
Winkle's team – which has trained medical residents, practicing primary care providers and now medical office staff on preliminary screening – generally recommends asking one or two questions about drinking and recreational drug use. For instance, while taking vital signs, a medical assistant might ask the patient how many times in the past year she has had more than four drinks (or five if the patient is male). If the answer raises a red flag, the provider would conduct a brief interview about the patient's drinking, and offer a referral to treatment if necessary – but most patients won't need the follow-up interview, Winkle said.
And a two-question screening process doesn't match the CMS billing requirements for a drug and alcohol screening. For one thing, the code requires providers to spend at least 15 minutes discussing the issue to qualify for billing.
For another, not all providers are allowed to bill that specific code. Licensed addiction counselors can't bill for drug and alcohol screening, Winkle said, even though it's a huge component of their work.
Not just a technology problem
Abby Sears, the CEO of OCHIN, which has been instrumental in getting coordinated care organizations to adopt electronic health records, said the problem around tracking alcohol and drug screening is less a technical problem than one of getting policy and technology to mesh appropriately – and to make sure different types of providers are able to communicate.
"Making something bill or not bill is not the difficult piece," Sears said. "The difficult piece is making the work flow between clinics or clinicians seamless, and making sure the security is set up so things happen in the right way. It just takes time."
Motivational interviewing "is basically a technique to enhance someone's motivation to change," Winkle said. "It's something that is evidence based toward people who drink too much but aren't necessarily dependent."
An intervention – that is, a short motivational interview – lasting just three minutes can have a measurable impact on a patient's drinking, Winkle said.
There's also a growing body of evidence that motivational interviewing can help improve other health behaviors – including their eating and exercise habits, something Winkle often points out when training primary care providers. While counselors and social workers are often familiar with motivational interviewing techniques, doctors and nurse practitioners aren't likely to be – but the technique has the potential to help in many other areas of their practice.
Winkle sent a letter to CMS in 2013 urging the agency to address the problems with the billing code and noting that other basic preventive screenings, including depression screening, are under-utilized due to problems with reimbursement.
"We have a healthcare system that's designed to treat illness to keep the lights on," Winkle said, not to prevent disease. He added that Oregon deserves credit for focusing on prevention to the extent that it has.
"Oregon is the only state that's really incentivized doing prevention through Medicaid and any other state would be having these same issues," Winkle said.
Christen can be reached at [email protected]. 
Image for this story by Jim Scher (CC BY-ND 2.0) via Flickr. 
Comments
Submitted by

Kris Alman

on Thu, 02/06/2014 - 12:38
Permalink
Until I see state and federal government more respectful of data privacy, I am loath to expand data collections and sharing of personal health information--especially sensitive information on mental health and substance abuse. When it comes to patient privacy, HIPAA is in name only. The privacy rules were gutted a year after they were implemented in 2001. http://patientprivacyrights.org/truth-hipaa/ http://patientprivacyrights.org/wp-content/uploads/2013/08/Zones_of_Privacy.pdf Governor Kitzhaber has asked the federal government for a waiver to eliminate legal "barriers" like 42 CFR Part 2. What is Part 2? CONFIDENTIALITY OF ALCOHOL AND DRUG ABUSE PATIENT RECORDS http://www.oregon.gov/oha/OHPR/SIM/docs/Oregon%20SIM%20OpPlan%2010%2025%2013_Final.pdf http://www.ecfr.gov/cgi-bin/text-idx?tpl=/ecfrbrowse/Title42/42cfr2_main_02.tpl As a "State Innovation Model (SIM)" state, Oregon depends on BIG DATA: Encounter and utilization data from the All-Payer All-Claims database, Oregon Behavioral Risk Factor Surveillance System. Oregon will develop and implement a statewide health information exchange. https://www.statereforum.org/state-innovation-model-chart The Public Health Division outsources the telephone interviews for the Oregon Behavioral Risk Factor Surveillance System to Issues and Answers Network, "an independent global marketing research firm." Ain't that reassuring!