A civil rights complaint also accuses Vibra Speciality Hospital of Portland of coverup in the matter.
Image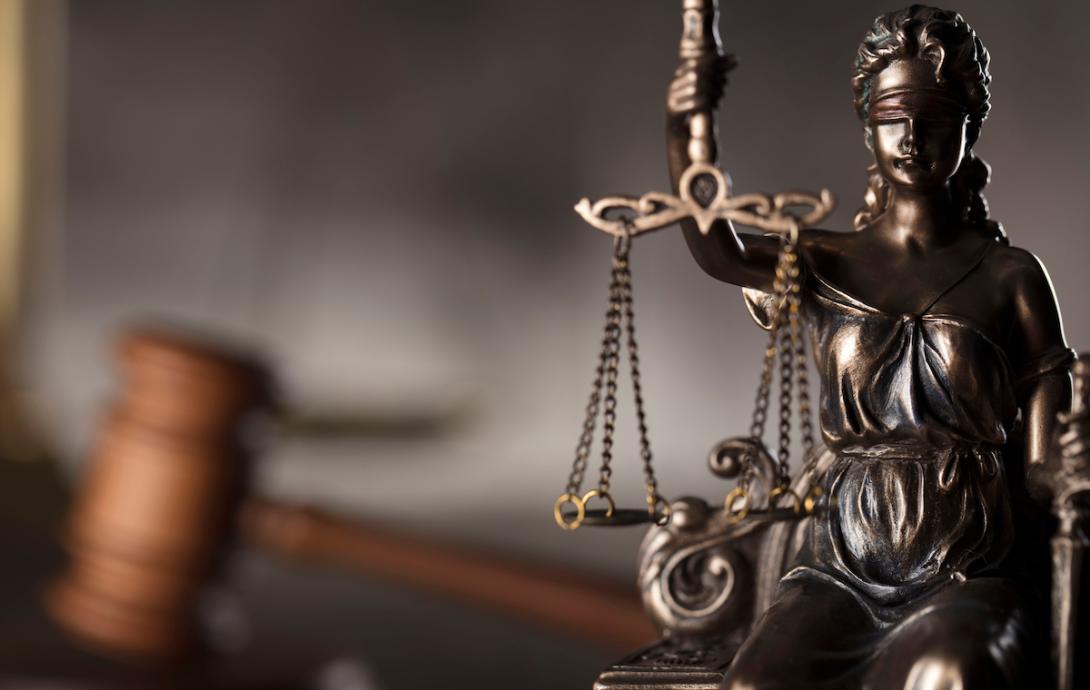 March 31, 2022
A clinical student who worked at Vibra Specialty Hospital of Portland alleges in a civil rights lawsuit that the company attempted to cover up the behavior of her trainer after he sexually harassed her and she reported it.
Rochelle Richardson, the clinical student, started working in June 2021 at Vibra Healthcare's Portland hospital. In July, Kevin Wetterlin, the hospital's respiratory therapist assigned to coach her, insinuated that Richardson, still in training to be a respiratory therapist, could get a full-time job at Vibra Healthcare if she had sexual relations with him, the lawsuit alleges. 
Richardson reported the sexual harassment to her school, Concorde Career College, which passed it along to the hospital's management, which is a mandatory reporter, the lawsuit says. The college is not a defendant in the case.
Management at the hospital promised to take immediate action, but instead let Wetterlin continue to work, the lawsuit says. The lawsuit alleges the hospital later allowed him to resign —  he wasn't terminated.
The hospital also failed to immediately report Wetterlin to proper authorities, including the state board for respiratory therapists, the lawsuit says.
"Chris Jones, the CEO of Vibra Healthcare's hospital in Portland, Oregon, only ever reported Mr. Wetterlin's behavior to the proper authorities after receiving a hand-delivered notice of representation from plaintiff's law firm, questioning 'whether the recipients of Mrs. Richardson's allegations were mandatory reporters, or whether the allegations against Mr. Wetterlin were ever reported,'" the lawsuit says.
Court records with that letter show the notice went out in February, nearly six months after the alleged sexual harassment.
"They didn't report him," said Michael Fuller, the attorney representing the plaintiff." They didn't terminate him. They let him resign. Only after getting a letter from my office did they do the right thing. This goes all the way up the chain of command and it's a failure at the highest level of management."
Fuller said anyone else with information about the case or similar behavior is encouraged to come forward.
The hospital didn't respond to a request for comment. 
Wetterlin, a respiratory therapist licensed in Oregon since 2011, has a current license that is in good standing, according to records of the Respiratory Therapist and Polysomnographic Technologist Licensing Board. The board's online records system doesn't disclose any disciplinary actions that are resolved.
The lawsuit says Vibra Healthcare subjected Richardson to a sexually hostile work environment and knew or should have known Richardson would leave her job because of working conditions.
The lawsuit requests a jury trial to determine the damages and an injunction that stops Vibra Healthcare for engaging in similar unlawful actions.
Court exhibits, including notes Richardson kept, further detail the allegations. According to the account, Wetterlin told her: "You are a bad girl, I like that." 
Richardson tried to awkwardly laugh it off, court records say. They were in an office and were alone when someone else closed the door. 
Richardson alleges Wetterlin made a series of inappropriate comments, including asking her if she thought he was good-looking.She didn't respond and later pulled out a small hand fan for cooling. 
"Did I get you all hot and bothered?" Wetterlin allegedly asked.
Later on, Wetterlin allegedly said he was questioning if Richardson was flirting with him and went on to complain that his wife doesn't give him any attention, the court notes say. 
Wetterlin allegedly continued to press Richardson to say if she was flirting with him as they walked toward a patient's room on a call: "Why won't you tell me if you were flirting with me? You just like being a tease, don't you?"
Due to the trauma, Richardson opted not to return to the hospital to complete her clinical training and sought other options, court records show.
You can reach Ben Botkin at [email protected] or via Twitter @BenBotkin1.