Chiropractors say Board of Chiropractic Examiners Has History of Publishing False Allegations
Dr. Kim Jameson says the board published false allegations before she could respond – and other providers say she's not alone
Chiropractor Kim Jameson is fighting the Oregon Board of Chiropractic Examiners, saying the board tarnished her practice and finances with false allegations that were published before she could respond – and other chiropractors have told The Lund Report she is not alone. 
The Happy Valley chiropractor started practicing in Oregon in 2010 after 14 years in California. In March 2011, she received a letter from the board saying they wanted to see some patient charts and asked her to come in for an interview to discuss those patients' records.
"At the time it seemed like they just had a few questions that they wanted answered," Jameson said.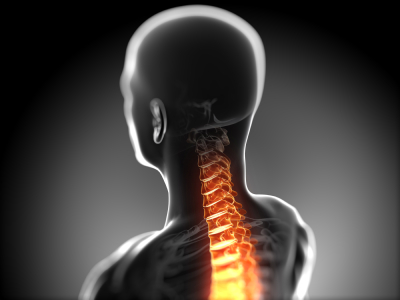 Her interview with the board was in July the same year. Around that time, she dismissed an employee, who then went to the board and told them a number of things she contests. She underwent an administrative law hearing spanning 12 days between the end of October and the beginning of November 2012, and was exonerated – only to discover the allegations against her were posted to the board's website, without the information that said she'd been cleared. The charges range from fraud to inappropriate touch.
In July, she filed suit against the board for publishing damaging information about her, including allegations by a former employee – who later acknowledged before an administrative law judge that her testimony was false – that Jameson had altered records and embezzled money from the office. The former employee contacted the board after being terminated from Jameson's office. In November, Jameson was ordered to take 12 additional hours of training in record keeping, but was cleared of other charges.
Her attorney, Conrad Yunker, says the record still isn't straight. Yunker told The Lund Report the statement posted on the board website is redacted and omits critical pieces of information – including, he said, the fact that they encouraged perjury by their witnesses. And the judge's decision that exonerated her of the charges has been deemed confidential.
"The board is only acknowledging part of the story. My client wants the whole story to come out," Yunker said.
Jameson told The Lund Report in July, right after she filed suit against the board, that she was troubled both by the process and by the false allegations. "I've never heard of a board being able to publish public information under investigation." 
Dave McTeague, the chair of Oregon's chiropractic board, said he isn't sure what Jameson is talking about. "As far as I know she was given an opportunity to respond to the complaints in her testimony before the peer review committee." But other Oregon chiropractors told The Lund Report Jameson's case sounded familiar.
Conflict in the profession
Portland chiropractor J. Michael Burke testified before the House Health Committee in February 2012 and, along with Tigard chiropractor Thomas Freedland, about Freedland's experience with the board.
Freedland does legal and medical consulting, including independent medical examinations – examinations where a provider who doesn't have a long-term treating relationship with a patient. In the case of an independent medical exam, the chiropractor will examine a patient and make a recommendation to the patient's insurance provider about whether the care given was appropriate or should be continued.
Independent medical examiners carry some stigma among other providers: a chiropractor who spoke with The Lund Report anonymously said chiropractors are sometimes called "insurance whores" because independent exams are often performed at the behest of workers' compensation providers or other insurers, sometimes questioning another provider's treatment methodology in the process.
Another complaint involving Freedland, filed in August 2010, involved a patient who complained that he yawned during the examination; in the redacted record shared with The Lund Report, the patient claims Freedland was so inattentive during the investigation that it took several minutes for her to realize his eyes were blue. A second chiropractor witnessed the visit and contested the patient's claims about Freedland's bedside manner. 
Of five complaints filed against Freedland in 2010, three were from regular patients of the same chiropractor – and while Freedland was given the opportunity to respond to those, the published action related to completely different complaints, which he had never seen before.
Freedland and a colleague testified before the House Health Committee in February 2012 and submitted more information about concerns about the board, including a complaint one chiropractor filed about a patient who was receiving cervical manipulations despite a diagnosis of rheumatoid arthritis. That treatment is contraindicated for patients with such a condition because they're likely to be injured in the process – but that complaint, a source told the Lund Report, was dismissed.
"If Dr. Freedland's case was the only instance of the board's malfeasance it would be sufficiently egregious. However, other cases have been dealt with by the board in a similar manner," Burke told the House Health Committee.
He, along with his colleagues submitted letters to Gov. John Kitzhaber in early 2012 and also submitted information about their experiences with the board to the Attorney General's office, hopeful for some kind of change -- such as reform of the review process, or the discipline or removal of board members who've acted out of line. The structure of the seven-member, governor-elected board remains intact, though.
"The fact is, I just couldn't touch them," Rep. Mitch Greenlick told The Lund Report, disclosing that he knew Freedland personally because her wife had worked in Freedland's office at one time.
He, too, is concerned about both what he called "bogus" claims in disciplinary records and the fact that they're released before being verified, but even after reforming the board Greenlick isn't sure what can be done.
The seven-member board appointed by the governor, includes five chiropractors and two members of the public, said McTeague, the board's executive director, and its members are paid $155 for each bimonthly meeting. They're also reimbursed for mileage. The board also employs one full-time investigator and just hired a half-time investigator. Current investigator Thomas Rozinski is not a chiropractor.
"Their staff is largely out of control," Yunker said, adding that he thinks Rozinski "needs to be prosecuted criminally. There's some rotten apples over there at that agency."
While demurring on Jameson's case, McTeague acknowledged that there's long been a tense relationship between chiropractors who perform independent medical examinations and others in the profession.
'An old complaint'
"This is an old complaint about the board," McTeague said. "There was a group of IME doctors who went to the legislature in 1995 saying the board was overly critical of doctors who perform independent medical examinations." While it's also a common complaint that chiropractors who perform independent medical exams are underrepresented on the board, McTeague said one of the current board members regularly performs them.
The board has also just hired a half-time investigator to assist with the technical aspect of its work, such as records reviews, Frank Perdeaux, a retired chiropractor.
"It's going to help us a lot. We'll have the chiropractic expertise in-house now," McTeague said.
When the position was posted earlier this year, chiropractors who spoke with The Lund Report were somewhat optimistic about the idea of having a chiropractor assist in doing the investigations before information is sent to the board. Meanwhile, Freedland and Jameson – both of whom say their practices were damaged by the board's actions – are trying to move forward.
"We can't unring the bell," Jameson said. "Those false accusations have been up there for, what, over a year? A year and a half. I've been exonerated. I've been working this whole time, doing the best I can to work. We've had some great results in my offices. I just want to get back and not have to worry about someone else going through this."
Christen McCurdy can be reached at christen@thelundreport.org.