"This is good news, but we have a ways to go yet to meet the school reopening metrics," says Dr. Jennifer Vines, Multnomah County health officer.
Image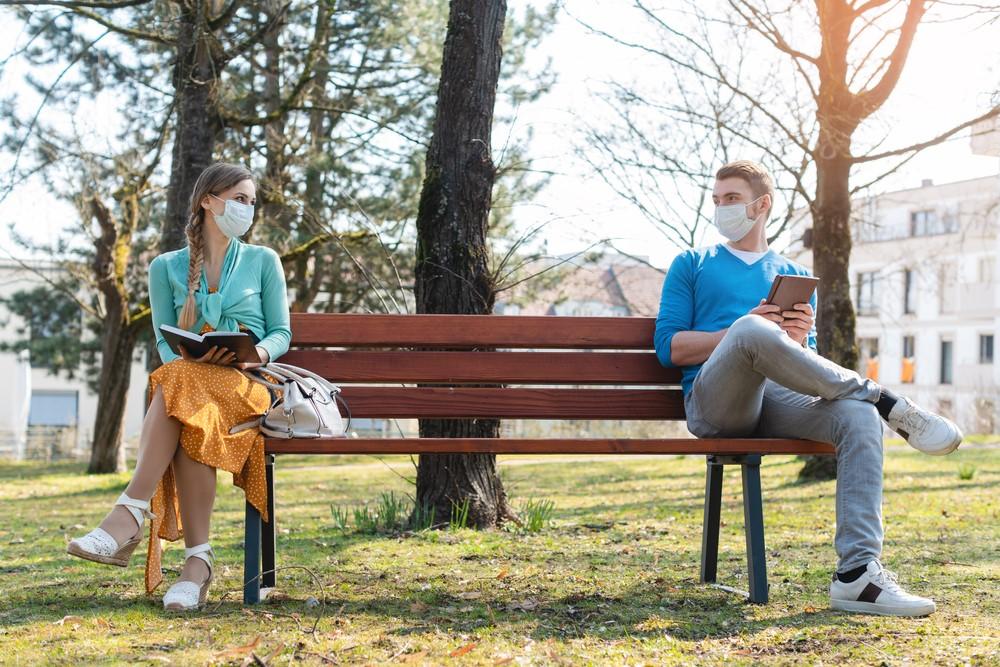 August 28, 2020
Multnomah County has been taken off Oregon's COVID-19 watch list for counties with high rates of sporadic spread of the virus.
A month after Oregon Gov. Kate Brown placed Multnomah County on the list as untraceable cases spiked across the metro area, the governor's office announced Friday that its rate had dropped back below the threshold needed to come off the list. Hood River County was also removed from the governor's watch list Friday
Counties enter the watch list when they report a rate of 50 or more coronavirus cases per 100,000 residents that can't be traced back to a known source like a confirmed outbreak. High rates of sporadic cases indicate that the virus is spreading unchecked in a region.
Multnomah County's sporadic case rate rose to 67 cases per 100,000 residents in mid-July, according to health department figures, prompting its placement on the watch list.
But the rate fell to 55 cases per 100,000 residents in the final week of July and first week of August, and 48 cases in mid-August.
Counties placed on the watch list remain there for at least three weeks. Oregon Health Authority's COVID-19 case investigators, tracers and other support staff take a more active role in partnering with counties on the state watch list. But it can also result in further business closings, and even a return to lockdown restrictions, if conditions don't improve.
"This is good news, but we have a ways to go yet to meet the school reopening metrics," Multnomah County Health Officer Dr. Jennifer Vines at a briefing Friday.
The upcoming Labor Day holiday could also hamper the county's efforts to reduce the spread of the virus, judging from the aftermath of other summer holidays.
Positive cases increased by 40% in the two weeks after Memorial Day weekend, and again after the Fourth of July, Vines said, as many people ignored coronavirus restrictions on social gatherings to meet up with friends and extended family.
"There's clearly a pattern following these holiday weekends where people get together," Vines said. "We are trying to get (cases down) down enough to meet the school metrics, which is going to be tough. We need everyone with us in terms of lowering the risk and following precautions."
The decline in sporadic cases has coincided with an overall reduction in coronavirus cases across most of the state in recent weeks. Daily cases declined 13% statewide in the week of Aug. 16 to 23 compared with the previous week, according to Oregon Health Authority figures. The positive test rate also fell from 5.4% to 5.1%.
Confirmed COVID-19 cases have fallen considerably in Multnomah County since hitting a recent peak of 592 cases during the week of July 12, or nearly 85 cases per day. The county reported 412 cases during the week of Aug. 9, the most recent week full data is available, or about 59 cases per day. Hospitalizations have also declined slightly since hitting a recent peak of 39 in the last week of July.
Even with cases currently declining, reaching the target rate of less than 30 cases per 100,000 residents to reopen kindergarten-through-third-grade classes in Multnomah County will be a major challenge, Kim Toevs, the county's communicable disease director, said in the briefing. Opening in-person classes to all grades requires a rate of less than 10 cases per 100,000 residents.
Multnomah County's case rate has fallen from 70 cases in mid-July to about 40 today.
"But there's also variability from week to week," Toevs said. "Even though we're seeing a decrease, we're not sure that over the next three weeks that trend will continue substantially."
Six Oregon counties remain on the state COVID-19 watch list: Baker, Jackson, Jefferson, Malheur, Morrow and Umatilla counties.
You can reach Elon Glucklich at [email protected].