Image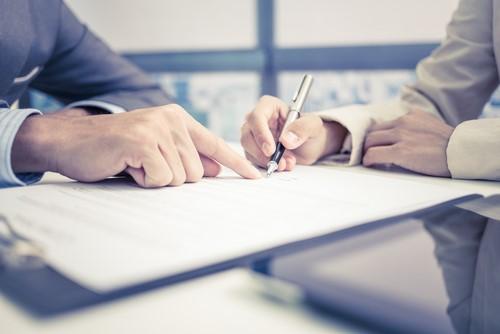 March 12, 2019
Two health-care giants, Cambia Health Solutions in Portland and BlueCross BlueShield of North Carolina in Durham, announced a partnership agreement on Tuesday that's designed to save money and spur innovation.
The two companies, with total net revenue of nearly $16 billion, will maintain separate headquarters, names and health plans but they'll combine management, administrative, operational and other corporate services under the Cambia Health Solutions name.
"By sharing resources, innovations, and best-in-class services we can fundamentally transform the way individuals and families experience the health care system," Dr. Patrick Conway, president and CEO of Blue Cross and Blue Shield of North Carolina, said in a statement.
Mark Ganz, president and CEO of Cambia added: "People and their families are hurting every day in the current health-care system, longing for care focused on their needs. Together, we have the power to accelerate transformation, be a model for what is possible and positively impact the lives of those we serve."
Ganz will become the executive chair of Cambia's board of directors. The board will have 10 members from Blue Cross' current board of trustees and nine members from Cambia's current board. Conway will become Cambia's CEO.
Blue Cross, which insures 3.7 million people, will keep its own board of trustees. It will continue to sell health insurance in North Carolina. Cambia, which owns more than 20 companies will continue to operate under the Regence brand in Oregon, Washington, Idaho and Utah. Cambia also owns BridgeSpan, which sells health care plans in Oregon and Washington. All together, Cambia covers 2.6 million people
The plans will continue to be administered locally and subject to state regulations, including rate setting.
Before the deal can go through, regulators in the five states have to approve the partnership. That process will take months and possibly even over a year. In the meantime, no changes are planned. Cambia has about 4,620 employees; Blue Cross Blue Shield of North Carolina has approximately 4,730 staff members.
Both nonprofits, Cambia and BlueCross have been working together since 2016. That year they formed Echo Health Ventures, which invests in health-care technology and companies. One example is Livongo, a company that aggregates and interprets data to help people manage chronic conditions, such as diabetes.
Through that collaboration, executives discovered that the two companies share a similar vision and culture. They expect their new partnership will lead to more innovation in health care and investments, for example in analytics, artificial intelligence and other tools.
The health-care landscape nationwide is shifting, with other mergers announced or sealed last year. They include two $70 billion pharmacy-insurer mergers -- CVS and Aetna and Express Scripts and Cigna -- and an $11 billion merger of two Midwest insurers, Advocate Health Care and Aurora Health Care. And this year Oregon and California regulators approved a $152 million investment by Delta Dental of California into Moda Health, a deal which allows the two companies to expand their offerings and share expertise.
You can reach Lynne Terry at [email protected].