A retired school teacher with health conditions told The Lund Report that "if I get this I die," referring to the novel coronavirus.
Image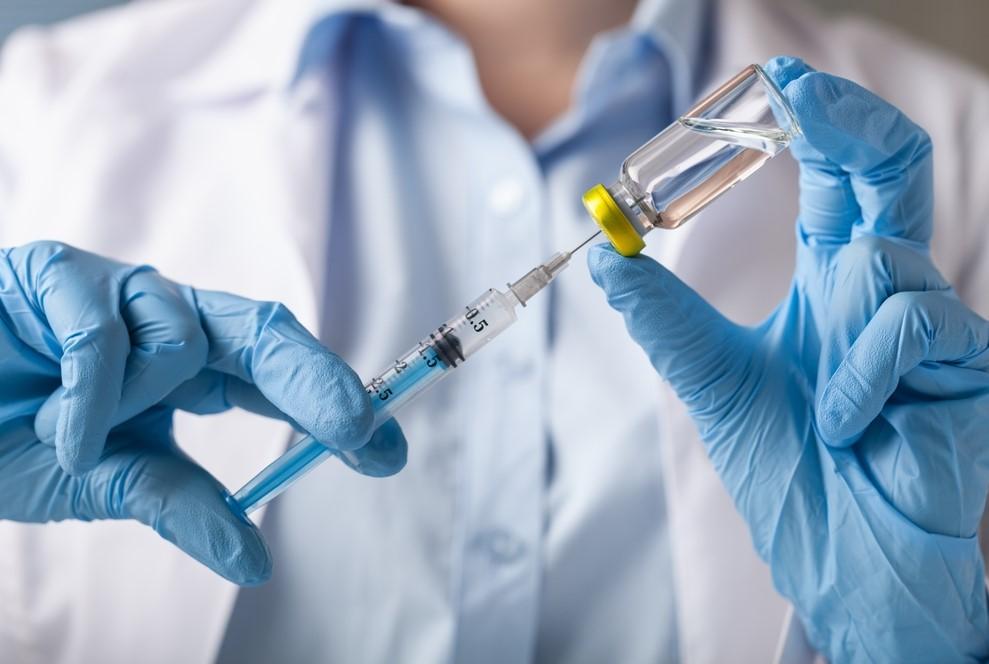 January 20, 2021
Facing widespread anger among Oregon seniors anxious to be vaccinated against COVID-19, Gov. Kate Brown reiterated this week she's determined that educators and school staff will be eligible next for a shot.
"It's absolutely critical that we return Oregon students to in-person instruction as quickly as possible," Brown said late Tuesday on Twitter. "The educational, social, emotional, mental and physical health of so many students is tied to their schools and to the personalized support that educators provide." 
Her Twitter posts prompted a string of responses, with a few people voicing support but several parents saying they wouldn't let their children return to school until children and parents are vaccinated and some remarking that Brown was putting seniors' lives at risk. 
The social media dialogue echoes the broader debate over how to balance plans to reopen the economy -- including schools -- with life and death decisions -- amid a clamor for limited vaccine supplies. 
Oregon Health Authority data show that people 60 and older have accounted for 90% of deaths from COVID-19 in the state and 60% of hospitalizations.
Similar data across the country have prompted calls by the outgoing Trump administration, newly inaugurated President Joe Biden and many scientists for seniors to be given priority.
Under Brown's plan, educators and other school staff are eligible for vaccination starting Jan. 25. On Feb. 8, Oregonians 80 and older will be eligible. People ages 65 to 79 will be up after that, but no dates have been set.
There are about 115,000 K-12 staff to be vaccinated, so that drive could use up as many as 230,000 doses if they all want shots. Two are needed for full inoculation.
Some scientists question the reasoning behind putting them before seniors.
"I'd like to see the science and modeling showing that vaccinating teachers and school staff before the elderly in the community, who account for the majority of deaths, will save lives," Dr. Maureen Hoatlin, a recently retired Oregon Health & Science University professor with expertise in vaccine production and the way viruses cause disease, told The Lund Report.
The Brown administration's Department of Education said in a statement it supports getting kids back in the classroom. 
But the influential Oregon Education Association, the labor union for more than 42,000 educators, has a different point of view. It says that seniors should get vaccinated ahead of teachers and school employees. It has not pushed Brown to reopen schools in February, either. Brown has said she wants classrooms functioning by Feb. 15.
 "The Oregon Education Association has always believed that rather than rushing to quickly reopen schools, our state should instead prioritize the vaccination of Oregon's most vulnerable residents, including senior citizens," John Larson, president of the state teachers union, said in a statement to The Lund Report. "However, if the governor insists on reopening neighborhood schools, we believe that every educator should have access to a vaccine before being asked to return to unsafe working conditions."
The association has had little influence on Brown's vaccine decisions. For example, she initially said that schools could open if their areas met certain infection benchmarks. But in late December, she made those benchmarks advisory rather than mandatory, a switch not approved by the teachers union. 
Association officials said they just want a safe and organized reopening that isn't rushed and haphazard. 
Brown heard a similar message two weeks ago from teacher union presidents representing the state's five largest school districts: Portland, Eugene, Beaverton, Hillsboro and Salem-Keizer. 
In a joint Jan. 7 letter, they urged Brown not to rush the school reopening and give administrators more time to plan for vaccinations, testing, and education that offers online and in-person options. 
Above all, the educators asked Brown to let science guide the decision. 
"The statewide metrics which were created under your leadership were meant to be a framework for opening schools to in-person or hybrid instruction based on science and data, not politics and wishful thinking," the letter said. "Your recent announcement, in contrast, pushes an arbitrary timeline for reopening schools, regardless of the level of community spread of the virus and takes the decision out of the hands of state epidemiologists and puts it into the hands of school board personnel who may or may not have any medical or scientific background."
Sara Schmitt, president of the Beaverton Education Association, said that putting a timeline ahead of the science has sparked concerns because Brown "has been removing the measures that have kept our communities safe, and making decisions based on political pressure, rather than data."
"Given the bumpy federal rollout of COVID-19 vaccines, we understand that there are difficult decisions to be made," Schmitt said in a statement to The Lund Report. "But the governor's decision leaves educators, many of whom are having success with teaching students remotely, wondering why they will be vaccinated before their 70-plus year old parents."
Schmitt added: "By putting educators in front of seniors, the governor has demonstrated that her timeline to have students back in classrooms is more important than the safety of our most vulnerable relatives and neighbors."
Brown said in her Twitter feed that "science and data have been my guides throughout this pandemic." She did not show what data have driven her decisions on prioritizing teacher vaccinations, however. 
Last week, Brown said that after speaking with the CEO of Salem Health, she was worried about youth suicides.
"She is hearing of many 11 and 10 year olds who are attempting suicide," Brown said, referring to the CEO.
Brown did not provide any data to back that up.
The Oregon Health Authority has not published recent suicide data by age groups. Hospitals, however, submit records of suicide attempts based on visits to emergency rooms and urgent care clinics.
A line chart of suicide-related visits by those 18 and younger that the The Lund Report obtained Wednesday shows a spike statewide in visits in May to about 650, followed by a drop in August to around 330 and another uptick in October to about 550. Visits dropped slightly in November, the latest data point available. That's about 100 more suicide-related visits than the same time in 2019. 
The frustration and anguish over vaccine administration coincides with the announcement that a highly infectious strain of the virus has been found in Oregon and the opening of a mass vaccination clinic in Portland. Kaiser Permanente, which initiated the site at the Oregon Convention Center, hopes that by next week with the help of Legacy Health, Providence Health & Services and Oregon Health & Science Foundation it can vaccinate up to 7,500 people a day.
The shortage of vaccine is placing intense focus on Brown's decisions about who can get it first. It will take many millions of doses to vaccinate the majority of Oregonians. 
The state has a population of 4.2 million but there are no approved vaccines for young children. The Pfizer-BioNTech vaccine is approved only for ages 16 and up, and the Moderna vaccine is approved for ages 18 and up.
The absence of a vaccine for most children means that if schools reopen soon, infected children could unknowingly bring the virus to school and spread it to other children, who might carry it home, a prospect that alarms some parents.
In order to reopen, schools will have to implement protocols for distancing, mask wearing and take other measures.
Oregon's decision to forge ahead with the vaccination of 115,000 preschool and K-12 staff and educators contrasts with neighboring states. California vaccinated health care workers and long-term care residents first and is now inoculating people 65 and older, along with educators and child care workers, emergency service personnel and people who work in food and agriculture. Washington state also started with health care workers and long-term care residents and just opened up vaccinations to those 65 and older.
Brown had announced that seniors would be up for a vaccination along with educators but dialed that back when she learned that federal authorities did not have vaccine doses in reserve.
Her decision to put seniors behind educators has prompted an outcry among older people, with AARP Oregon sending her a letter, urging that she follow the data and prioritize seniors.
"Seniors have been thrown under the bus," Barbara Hansen, a 78-year old retired teacher, told The Lund Report. "It's very depressing to me."
Hansen has pulmonary hypertension and asthma.
"If I get this virus, I die," Hansen said.
Another senior, 84-year-old Georgie Thurber of Cedar Mill, said, "I think it's a nice idea to get the educators vaccinated when the children are going to be going back to school." But she added: "I don't understand why educators are taking priority now."
Parents have also weighed in. Some welcomed the promise of getting their kids back into the classroom. Others didn't.
"I personally know many parents who will not let their kids go to school until at the very least the parents themselves are vaccinated and also probably their children as well," said Eloise Hoatlin, who has an 11-year-old in Portland Public Schools.
Another Portland Public Schools parent, Lisa Hansen, who has a 9 and a 12 year old in Valley Catholic, a K-12 private school in Beaverton, said she wants seniors prioritized.
"The seniors are the ones with the highest likelihood of catching COVID," said Lisa Hansen said. "They should be taken care of first. Then teachers. And elderly teachers should get the vaccine ahead of the younger teachers."
She added: "My kids are doing fine with online learning. It's better than risking my parents' lives." 
The decision about whom to prioritize in Oregon has been a balancing act, with Brown apparently juggling health concerns with the social price of keeping schools closed.
Dr. John Santa, a member of the Oregon Health Policy Board which oversees the Oregon Health Authority, said that as a retired physician and a health care volunteer, he supports Brown's insistence on prioritizing educators.  
"I see this as one of the first examples of a substantive decision around social determinants (of health)," Santa told The Lund Report. "Education is a social determinant."
Social factors like education, nutrition and social status have a big impact on health. The Oregon Health Authority has said it wants to make social determinants a priority.
"I realize that it's a sacrifice to ask my friends and senior colleagues to wait a bit," said Santa, who's 70. "I do so knowing that the most important people to many of them are their grandchildren."
One argument in favor of opening schools quickly is that many families with children are under intense economic pressure. Parents have to take care of their children throughout the work week, making it difficult for them to work.
School officials are in charge of making sure that schools are safe, including ensuring that children and staff wear masks and respect social distancing. But that won't alleviate concerns about the air quality inside old school buildings with poor ventilation and spaces without windows. The virus is primarily transmitted through droplets and particles in the air. 
Some parents want children to be provided with medical grade masks, not the less expensive cloth or paper ones that often lack a tight fit.
Even if teachers and staff are vaccinated, that won't protect seniors in their family or community. Scientists say the Moderna and Pfizer-BioNTech might not prevent transmission of the virus.
Federal officials expect that by March the highly infectious strain first identified in Britain will dominate cases in the United States. In Oregon, it was found in a University of Portland staff member. The virus is also present in at least 15 other states.
The person who contracted the virus had no travel history. Dr. Jennifer Vines, Multnomah County health officer, said that indicates that the variant is already circulating in the area. 
You can reach Lynne Terry at [email protected] or on Twitter @LynnePDX.
You can reach Ben Botkin at [email protected] or on Twitter @BenBotkin1.
Comments
Submitted by

Laura Grandin

on Thu, 01/21/2021 - 12:29
Permalink
In the communication from the school district I see no mention of how at risk students or those living with grandparents and other at risk parents/guardians will be brought back safely. If teachers, most of whom are under the age of risk, are vaccinated so that they're safe in the classroom, at risk students and at risk adults in their homes need to be vaccinated on the same schedule. 
Submitted by

Rachel Rich

on Sun, 01/31/2021 - 11:46
Permalink
To reopen safely, schools first need updates to heating and ventilation systems. Most have no AC to circulate clean air when it's hot, and fans are a no-no with Covid. Meanwhile, heating systems in older schools are too weak to handle vent filters. I know, because I tried. With 225 students rotating through my classroom and no clean air in circulation, we all caught each other's viruses. Ask the Oregon Department of Education, the Governor and your school board if every school's HVAC system has been updated and every teacher vaccinated. If not, there's no way to reopen safely.