Ali Hassoun, interim director of the Public Employees' Benefit Board and Oregon Educators Benefit Board, has been named their permanent director.
Image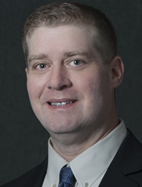 October 29, 2018
The boards overseeing medical and dental benefits for educators and public employees in Oregon now have a permanent director.
Oregon Health Authority Patrick Allen said in a news release that he had named Ali Hassoun director of the Public Employees' Benefit Board and the Oregon Educators Benefit Board. Hassoun has served as the deputy director of both since July and interim director since May when Kathy Loretz retired.
The public employees' board oversees everything from dental coverage and disability insurance to health care coverage for 50,000 retirees and employees of state agencies and universities and their 83,000 dependents. The educators' board plays a similar role for the nearly 150,000 employees and retirees of Oregon's K-12 school districts, education service districts and community colleges.
Before working for the Oregon Health Authority, Hassoun spent nine years in the state budget office at the Department of Administrative Services and worked for the passage of Senate Bill 1067, which merged the two boards.
As director, he will make $137,856 a year.
You can reach Lynne Terry at [email protected].