Image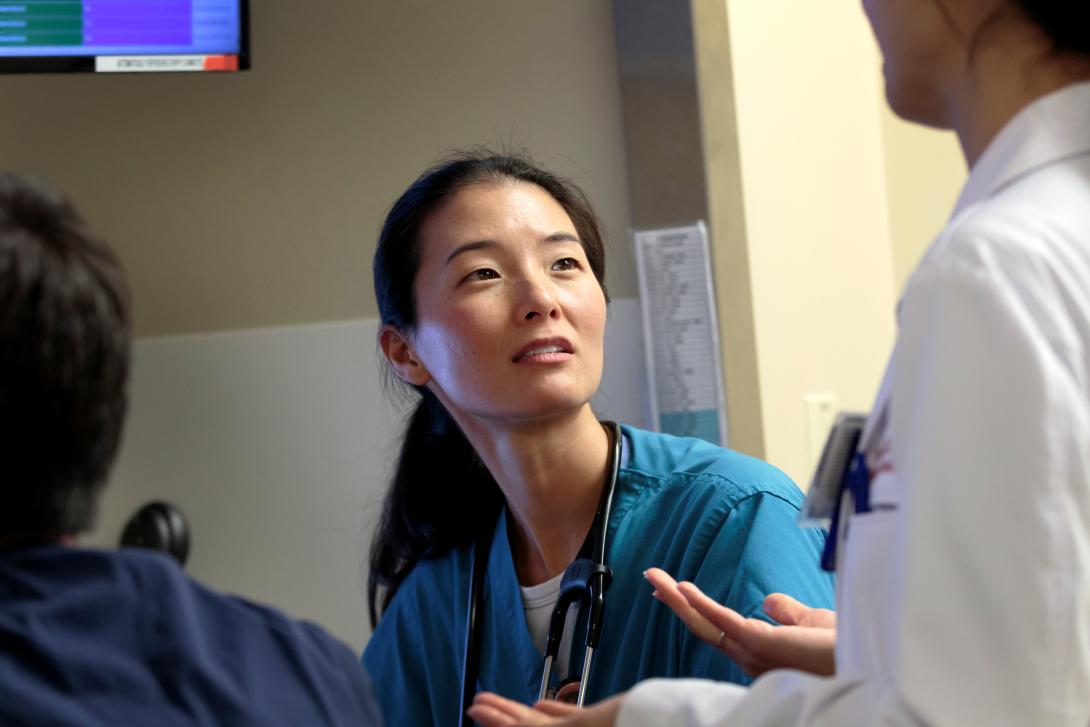 January 22, 2019
Five soldiers in the U.S. Army are now working in the Emergency Department at Oregon Health & Science University.
The group includes two physicians and three nurses with the rank of major, captain and lieutenant colonel who are part of a medical exchange program with the U.S. military. Another group of five Army trauma experts is embedded at Cooper University Hospital in Camden, New Jersey.
At both hospitals, the Army personnel work alongside their civilian counterparts, wearing the same scrubs and performing the same duties. Though trained to provide trauma care to soldiers in the field, they sometimes spend years working at traditional military hospitals. This training allows them to maintain their skills in a traditional medical environment.
"The Army Military Civilian Trauma Training Team program provides opportunities for Army medical personnel to work in trauma centers with more emergency care patients than what we typically see in Army hospitals," Brig. Gen. Telita Crosland, commanding general, Regional Health Command-Atlantic, said in a statement. "We view this partnership as a win-win for both Army Medicine and OHSU.
The university's executive vice president and CEO of OHSU Healthcare, Dr. John Hunter, said OHSU is proud to collaborate with the Army professionals:  "We collaborate because we know it will benefit our patients and help us meet our mission to improve the health and well-being of Oregonians and beyond."
The five soldiers at OHSU are:
Lt. Col. Nick Jaszczak, M.D., general and trauma surgeon
Capt. Misha Ownbey, M.D., emergency medicine physician
Capt. Jennifer Brady, D.N.P., C.R.N.A., nurse anesthetist
Capt. Steve Wilcox, C.C.R.N., intensive care nurse
Maj. Cody McDonald, R.N., emergency care nurse
The Army is paying for their salaries and lodging.
One of two level 1 trauma centers in Oregon alongside Legacy Emanuel Medical Center, OHSU admits 3,000 patients annually in its ED.  They include patients have been injured by everything from car crashes to gun violence.
You can reach Lynne Terry at [email protected].