Bates Offers Path for CCOs to Roll in Dental Networks
SB 373 requires CCOs to offer dental contracts to all dental care organizations from 2014 to 2017 before they contract with other dental care providers such as Kaiser Permanente.
This article has been corrected from an earlier version.
April 17, 2013 — Sen. Alan Bates, D-Medford, has pushed a last-minute bill that would require coordinated care organizations to first provide contracts to all the dental care organizations in its geographic area before hiring independent dentists.
Senate Bill 373 has an escape clause allowing a CCO to boot a dental organization that fails to meet the CCO's standards. The amended bill also allows dental organizations to pool their resources and sign a uniform contract with a CCO.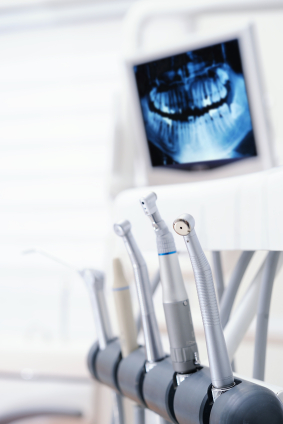 Dental contracts under the bill would have to take effect by July 2014 and last until July 2017, although contracts could not begin until July of this year.
"This gives dental plans some insurance they can continue to 2017," Bates said.
After 2017, dental care organizations are expected to dissolve, and dental care will be fully integrated into services offered by coordinated care organizations. But dental groups said they are not ready for this, and SB 373 helps to make certain dentists stay in place until that time.
"It allows DCOs to get in and preserve the network," said Dr. Mike Shirtcliff, a dentist and president of Advantage Dental Services, a collective owned by 300 dentists across the state.
The dental groups and CCOs dispute whether CCOs are required to contract with one or all of the dental care organizations in a coverage area. SB 373 would require that CCOs contract with all DCOs in their area, which Trillium Community Health Plan in Lane County opposes.
Debi Farr, public spokeswoman for Trillium, said it was her organization's goal to offer contracts to all four dental care organizations in Lane County, but doesn't believe it should be set in law.
"One DCO has the power to delay integration." Farr said.
Shirtcliff told The Lund Report that if a CCO and a DCO couldn't reach an agreement on a contract, it would force arbitration with the Oregon Health Authority.
"The CCOs could make it so difficult you couldn't agree. It forces the CCOs to be reasonable," Shirtcliff said. "It's in everybody's best interests to be reasonable."
After July 1, 2014, Trillum or other CCOs could contract with other dentists. SB 373 only applies to the transition period over the next 15 months.
Shirtcliff had also petitioned the Oregon Health Authority to prohibit CCOs from contracting with dentists prior to 2017 who did not belong to dental care organizations. But his petition was denied by its administrator, Dr. Bruce Goldberg.
In that sense, SB 373 is a compromise, allowing independent dentists to participate in CCOs once they contract with dental care organizations.
Despite the Bates compromise, SB 373 is still opposed by Trillium and Kaiser Permanente, which would like to offer Medicaid clients dental care outside the traditional dental care organizations.
"We provide oral healthcare in the commercial market, and have experience integrating physical and oral care for those Kaiser Permanente members," said Kaiser lobbyist Jeremy Vandehey.
Vandehay argued that guaranteeing contracts to dental care organizations went against the CCO mission to provide care based on quality and outcomes.
Janet Meyer, chief executive officer of HealthShare, also submitted testimony stating that requiring to contract with all dental groups would provide barriers and would prefer to be able to sign up with Kaiser and federally qualified health clinics before giving contracts to all the DCOs.
HealthShare and Trillium are also among a tiny handful of CCOs in Oregon that do not have DCOs represented on their board of directors, having chosen dental representatives who are not members of such organizations.
Because of their opposition, Sen. Laurie Monnes Anderson, D-Gresham, asked that SB 373 be carried over to Thursday. "I cannot tell you the fate of it at this time," Monnes Anderson said.
Reporter Christopher David Gray can be reached at [email protected].