Autism Spectrum Disorders Make Headway in Portland
On July 1, employees covered by the self-insured plan in Portland will qualify for autism coverage for their families
June 13, 2012 -- Efforts are still underway to craft legislation for next February's session aimed at requiring health insurers to cover autism spectrum disorders. However, the city of Portland and the federal government are ahead of the game, having recently enacted such coverage for employees and their family members.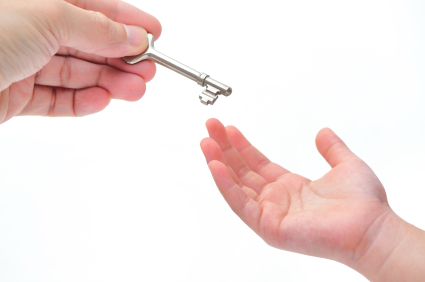 The Portland City Council unanimously passed such an ordinance amending the city's self-insured health plan that reflects administrative and design changes recommended by the Labor Management Benefits Committee. Those changes take effect July 1.

Parents of autistic children -- Tobi Rates, executive director of the Autism Society of Oregon, Shane Jackson, its lobbyist, and Tatiana Terdal and Anastasia Puha – attended the May 30 council meeting.

"I'm so excited for all the families this is going to help," said Puha, whose husband works as a crew leader for the city's maintenance bureau.

The city of Portland is the first public employer in Oregon to offer coverage for autism treatments, according to Terdal. Large private companies such as Hillsboro-based Intel already do. "This is a big question of equity," she said.

The Labor Management Benefits Committee introduced the autism coverage issue last September, said Cathy Bless, the city's benefits and wellness manager. That committee makes recommendations on the health plan design to the council as part of the collective bargaining agreements between the city and the unions.

Earlier, some city employees with autistic children had brought the issue before Commissioners Amanda Fritz and Dan Saltzman, Bless said. .

Two of the biggest differences in the new benefit plan deal with speech and occupational therapy treatments, which will be covered, but medical necessity and continued progress must be shown, Bless said. "It really opens the benefit up to allow for a longer period of coverage," she added.

The city has already agreed to help employees, insured by Kaiser Permanente, with the appeals process if they're denied coverage for autism treatments.

"Ultimately, the participant is responsible for filing the appeals on a timely basis within the Kaiser system," Bless said, adding that the decision to pay for such therapy "ultimately is a decision of Kaiser's."

But Kaiser appears willing to work in good faith with the city. "Kaiser views the city of Portland's business as very important," Bless said. "They clearly understand that we want this benefit added." By extending coverage for autism therapy, Bless estimates 20 to 25 employees
and their families will be helped. "We really hope it makes a difference to those kids," she said.

Autism advocates applauded a recent decision by the U.S. Office of Personnel Management to regard ABA as a "medical" therapy that qualifies for health insurance coverage.

Autism Speaks, the nation's largest autism science and advocacy organization, touted the decision, which will impact eight million federal employees, retirees and dependents under the Federal Health Benefits Program. Because of this decision, it will be more difficult for insurance companies to deny coverage for ABA treatment, according to its press release. Opposition has been largely based on the claim that ABA
treatment it is educational, rather than medical.