Image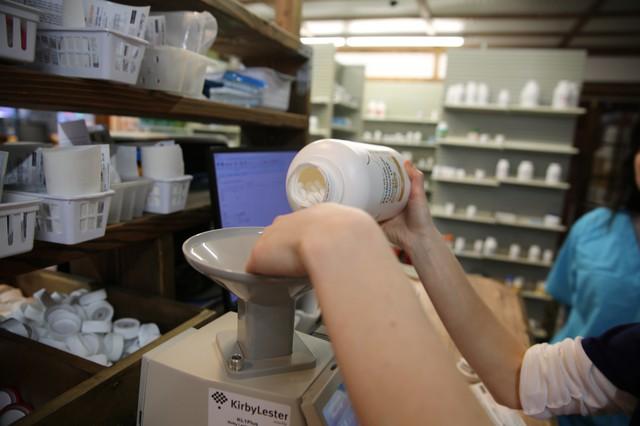 November 14, 2019
A new audit by the Oregon secretary of state has found the system for monitoring controlled substances in veterinarian offices needs strengthening.
The survey found a significant increase in customers shopping for veterinarians willing to prescribe controlled substances, like opioids. It also found an increase in suspicious pet injuries, where customers may be seeking out recreational drugs, rather than pain relief for their animals.
The survey also found 15% of respondents suspected veterinary co-workers of having substance abuse issues, or of taking medications for themselves.
"Also we found that (the Oregon Veterinary Medical Examining Board) weren't conducting background checks on veterinarians," said the principal auditor with the Oregon secretary of state's office, Tracey Gates.
"And this was something that had been brought up in a 2014 audit that we did, and they still weren't doing background checks."
Gates said they looked at 78 complaint cases, seven of which related to the diversion of narcotics.
"The board's focus seemed to be more along the lines of 'What is helpful for the veterinarian community?' rather than following their mission, which is to protect the animal health and welfare, public health and the consumers of veterinarian services."
The Oregon Veterinary Medical Examining Board's own rules exacerbate the problems, the audit found. For example, the board's inspections do not verify that controlled substance requirements are being followed at vet offices. The board also does not conduct background checks on licensees.
The National Alliance for Model State Drug Laws said that people who misuse drugs take the path of least resistance. The report said one such path could be the veterinary industry, where insufficient controls and lax monitoring increase the risk of drug diversions.
Secretary of State Bev Clarno recommended the board adjust its rules to allow for the monitoring of controlled substances. She also called for the vet board to conduct background checks on licensees.
She also wants the board to make vets participate in Oregon's Prescription Drug Monitoring Program. The program tracks pharmaceuticals and who prescribed them, statewide.
In a letter, the Oregon Veterinary Board agreed with the audit recommendations and said it has recently started changing its rules to implement changes. It also said additional oversight efforts might require legislative action.
Kip Memmott, the director of audits for the Oregon secretary of state's office, said they're pleased with the cooperation of the vet board. 
"I want to commend them. They're moving on some of these things."
The secretary of state will do a follow-up audit next year, to see whether the vet board has adopted any of the recommendations.