Advocates Push for Better Protection of Children with Disabilities
Abuse prevention programs, and oversight regarding the use of restraints might mitigate disproportionate rates of abuse, they say
April 12, 2013 – Just under 12,000 reports of child abuse or neglect were substantiated by the state of Oregon in 2011, with 80 percent of those incidents involving a family member, according to the 2011 Child Welfare Data Book released by the state's Department of Human Services.
While the data book offers some demographic information on children who are the subjects of abuse investigations, such as age and race, and the results of substantiated abuse reports (such as whether the child stayed at home or was placed in foster care), the report does not gather data on disability status.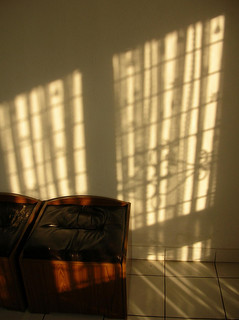 Because states are not required to submit data on the disability status of abused or neglected children, it can be hard to determine the precise numbers, but children with disabilities are, disproportionately, the targets of abuse, according to the data that does exist.
The 2009 Child Maltreatment report published by the U.S. Department of Health and Human Services – using data from states that collect some type of information on disability status, along with their abuse reporting – said 11 percent of child maltreatment victims had a reported disability, whereas U.S. Census figures say just five percent of children between the ages of five and 17 have disabilities – with the HHS report and Oregon data book noting that younger children (between birth and age six) are more likely to be abused or neglected.
Disability advocates say data gathering needs to improve, but maintain that policymakers have enough information to act on the research they have.
Three years ago – partly as a response to a series of headline-grabbing cases where people with autism (both children and adults) were killed by relatives or paid caregivers – some autism and disability advocacy groups declared March 1 the Autism Day of Mourning, and candlelight vigils were held in several cities, including Portland.
"People with disabilities are vulnerable for many reasons," said Kim Musheno, director of legislative affairs for the Association of University Centers on Disabilities. "It may be that they can't speak, can't defend themselves physically, or are dependent on the people taking care of them."
Physical abuse is also not limited to the home. In fact, Musheno noted that there's better data on the abuse of adults within group homes and institutions, and abuses of children in schools, because it's more difficult to monitor what happens in homes.
But what happens in public institutions can also be startling to a casual observer. In recent years, Musheno's group has advocated at a national level for reduced use of seclusion and physical restraints in schools – and Disability Rights Oregon has also fought for the last two legislative sessions to create a statewide system whereby parents or others can complain about the use of seclusion or restraints, and a regulatory body that can investigate those complaints.
Musheno's organization has pushed at the national level to prevent the use of seclusion and restraints in schools, an issue the Oregon legislature also mulled this spring.
A bill that placed restrictions on the type of restraint that can be used in schools passed the Oregon legislature in 2011. This session, a second bill was introduced by that bill's sponsor, Sara Gelser, which would create a system whereby complaints about seclusion and restraint could be made and a regulatory body could investigated them. That bill was referred to the Ways and Means Committee in March, but hasn't come up for a vote.
DRO advocated for reform in this area after reviewing data from the 37 districts (of Oregon's 197) that monitor the use of seclusion and restraint, finding 4,500 incidents where children were sent to isolation rooms or received physical restraints. The organization's report on the subject, "Keeping Schools Safe," said DRO's staff had heard from families whose children had received a variety of restraints in school settings, including being strapped to their wheelchairs, placed in handcuffs or shackles or being duct taped to chairs.
At the federal level, the Association of University Centers for Disabilities testified in favor of a similar bill – the Keep All Students Safe Act – which Musheno said met with resistance from Republican lawmakers who don't want to turn it into a federal issue, though 26 states don't even require that parents be notified if their children have undergone restraint or seclusion in school.
Speaking Wednesday afternoon after a child abuse awareness event in the Children's Healing Garden at Legacy Emanuel Medical Center, Dr. Dan Leonhardt, said he's been interested in finding ways to help children who have been abused and to prevent abuse since he began his career.
"The very first pediatric patient I saw was a victim of child abuse, and it probably affected the rest of my career path," said Leonhardt, who has specialized in child abuse issues for the last 10 years. A strong advocate for programs that help survivors heal, h also believes there needs to be stronger attention on preventing abuse from happening in the first place.
Relief nurseries, home visitation programs and parental education – either of families with risk factors for abuse or families that have asked for help – all have a demonstrated impact in reducing incidences of child abuse, he said.
"We see a lot of parents who have an inappropriate response to normal childhood behaviors," Leonhardt said, and they may also have unrealistic expectations for children with disabilities, particularly developmental disabilities. It's important, he said, for parents to understand that they can ask for help with their child's care, and it's okay for them to feel frustrated on occasion but they shouldn't take their frustrations out on their child.
"I think people look at this as someone else's problem," Leonhardt said. "If there's a child being abused in our community, it's everyone's problem."
Reporter Christen McCurdy can be reached at [email protected].
Image for this story by Ikhlasul Amal (CC BY-NC 2.0) via Flickr.