The suit is part of a nationwide litigation wave claiming cow's milk-based formula caused intestinal damage to premature, underweight babies.
Image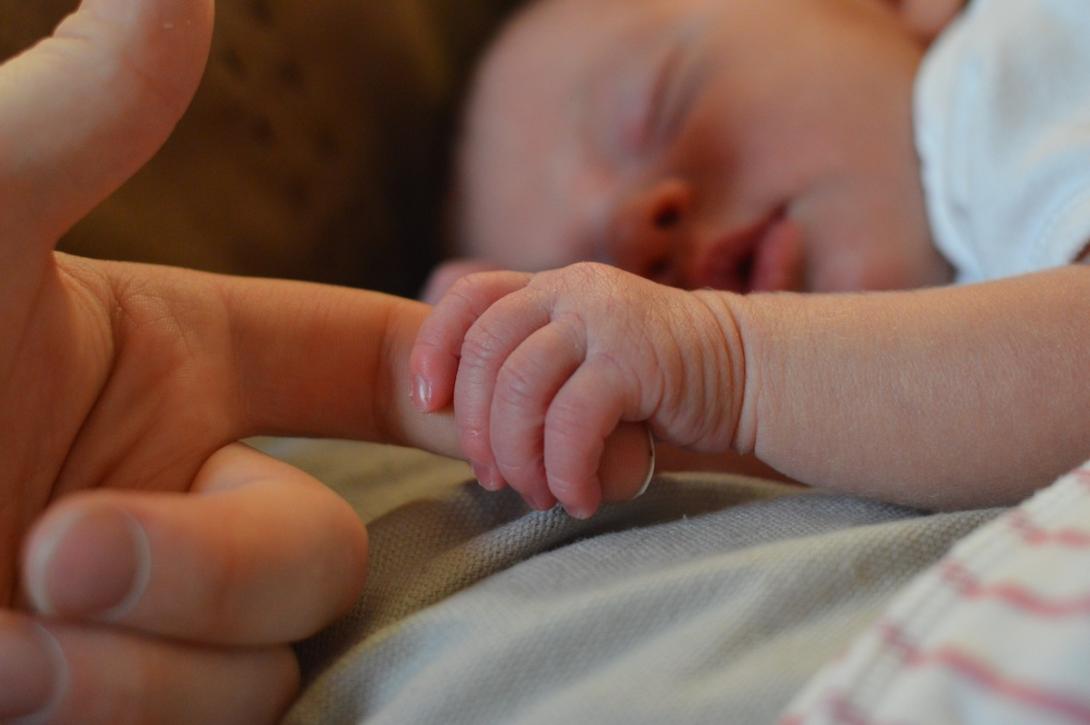 May 10, 2022
A prematurely born Oregon child, now 9, has joined numerous other children and families nationwide suing Similac maker Abbott Laboratories, claiming they suffered severe intestinal damage from being fed the cow's milk formula at birth.
The guardian for the Polk County child filed the lawsuit in Oregon federal court last month, with the request that the case be transferred to federal court in Illinois where similar cases are being consolidated. The Lund Report is omitting the child's name because she is a minor. Formula cases have been filed against Abbott and against Mead & Johnson, maker of formula Enfamil, around the nation, and law firms are moving to consolidate them under a single Illinois federal judge in a legal process resembling a class action lawsuit.
The dispute revolves around whether cow's milk-based formula causes a disease called necrotizing enterocolitis in premature, underweight babies, and whether Abbott and Mead & Johnson warned consumers about the alleged dangers.
Plaintiffs in the cases argue that the cow's milk-based formula caused severe and long-lasting intestinal damage in babies born premature and underweight. Several families say their babies died from the disease, according to the Reuters news service. The plaintiffs cite numerous studies that have found the disease is more likely in premature infants who are fed cow's milk formula.
Necrotizing enterocolitis is an inflammation of and damage to the gut wall barrier that may kill barrier cells and perforate the gut.
In court filings, Abbott and Mead, both based in Chicago, have denied their products cause the disease. Abbott has said the condition is "naturally occurring" and can develop in premature infants who are fed breast milk, a combination of breast milk and formula, or just formula, according to news reports.
The firms have not recalled their cow's milk formula products in relation to necrotizing enterocolitis, according to media reports, law firms and other groups that monitor legal actions. However, two months ago, Abbott did recall some lots of Similac formula due to the risk they were contaminated with salmonella bacteria.
The Oregon child on whose behalf the local suit was filed was born prematurely on May 20, 2012, at 28 weeks at Oregon Health & Science University in Portland. She weighed 2 pounds, 4 ounces, according to the lawsuit. She was transferred to the Newborn Intensive Care Unit at Doernbecher Childrens' Hospital and was fed both breast milk and Similac, the lawsuit said.
The lawsuit alleges that three weeks later doctors noted the child's abdomen was distended, and the next day she was diagnosed with necrotizing enterocolitis. In subsequent days her abdomen further bloated and she vomited. Examinations found her transverse colon had narrowed, that tissue in her bowels was adhering and inflamed, and that there were gut perforations and leakage of feces into her abdomen. Subsequently she underwent extensive surgeries and was released from the hospital in December 2012, the lawsuit said.
"She continues to have frequent and loose stools, difficulty gaining weight and suffers ongoing and permanent bowel incontinence," according to the lawsuit.
The child's mother became aware two years ago that cow's milk formula might be the cause, the suit said.
"While the pathogenesis of (necrotizing enterocolitis) remains incompletely understood, it is well established that the risk is increased by the administration of infant formula and decreased by the administration of breast milk," the lawsuit said.
Abbott didn't provide sufficient warning about the dangers, the lawsuit said.
The child "has sustained permanent physical injuries, surgery to remove part of her colon … the permanent inability to control her bowel movements, pain, agony, interference with her normal life activities, sleeplessness, worry, embarrassment, humiliation, fear of future need for surgeries and medical expenses past and future," the lawsuit said.
The lawsuit seeks in excess of $75,000 in damages.
Nationwide, at least several dozen lawsuits have been filed against Abbott alleging that Similac harmed prematurely born infants.
So far, nine of those lawsuits have been moved into the Illinois federal court under a consolidation process to promote efficiency, according to media reports, with further transfers from other districts anticipated.
Under that process, several representative cases are tried, and depending on the outcome, the sides may negotiate to settle other cases or continue pursuing them individually.
The National Institute of Child Health and Human Development estimates that 9,000 preterm infants born each year suffer from necrotizing enterocolitis.
A Circuit Court Judge in Polk County appointed Nancy Doty Inc. as the child's guardian earlier this year. Doty provides "guardianship, conservatorship, and care coordination services for individuals who are unable to make appropriate decisions and when family members are unable to be involved," according to its website.
You can reach Christian Wihtol at [email protected].