School District's Achievement Compacts will Include Absenteeism
Children's advocates hope that more school-based health services will occur once more is learned about why students miss school
March 22, 2012—After intense lobbying and attending countless Oregon Education Investment Board meetings and subcommittee meetings, the Healthy Kids Learn Better Coalition got what it wanted: inclusion of absenteeism in the achievement compacts between school districts and the state, which could lead to more information about students' health problems.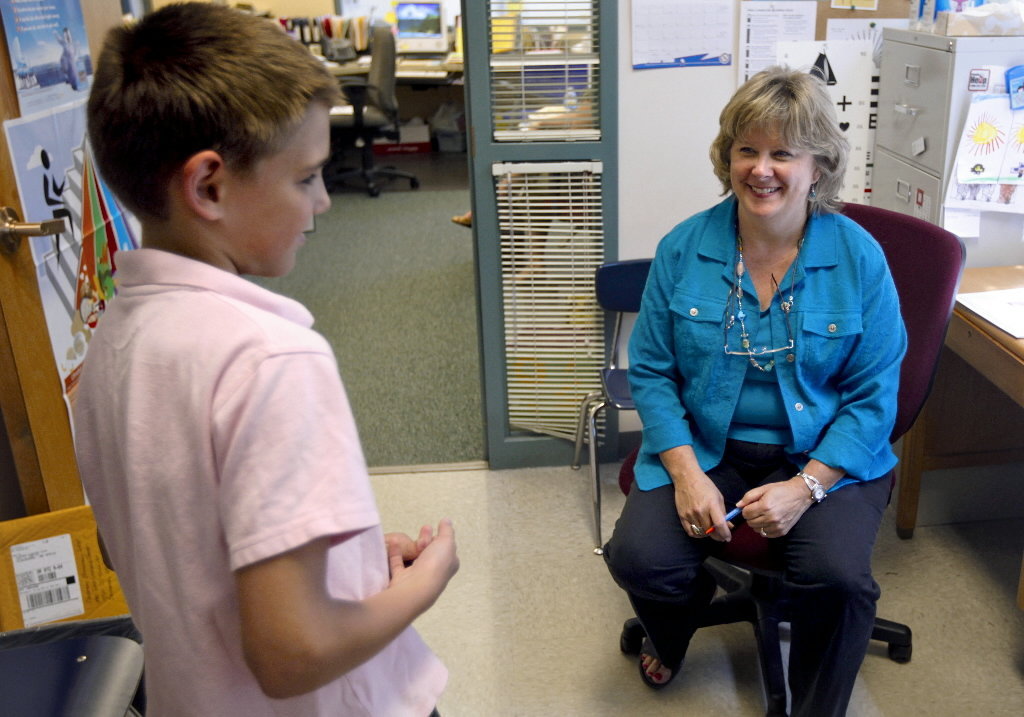 Achievement compacts are agreements between Oregon's 197 school districts and the state that are expected to determine whether schools are marching toward the goal of having 100 percent of high school students graduate by 2025. The agreements, and the creation of the Education Investment Board, were part of a major overhaul that Governor Kitzhaber and the Legislature made to the public education system in the legislative session that just ended.
The achievement compacts—essentially, a way of evaluating school performance—is a requirement in order to receive a federal waiver from the No Child Left Behind Act, which Oregon is seeking. The state expects to learn whether it's successful in April. 
Those achievement compacts are expected to be formally adopted during the education board's meeting on Tuesday.
Members of the Healthy Kids Learn Better Coalition, which advocates for programs and policies promoting the health of school children, hopes that closely tracking absenteeism rates and asking why students miss school days will lead school districts to begin dealing with students' health needs.
"Attendance reflects a lot of health-related barriers to learning," said Kasandra Griffin, Upstream Public Health's food and school health policy manager and a coalition member. "There are obviously other reasons why kids miss school…but poor physical, emotional and social health is probably the leading cause of absenteeism."
Students may suffer from a myriad of physical and mental health conditions that include bullying and fear of bullying, substance abuse, tobacco use, physical inactivity, unhealthy eating, obesity, depression and anxiety, said Maureen Hinman, associate director of the Oregon School-Based Healthcare Network.
Asthma is the leading cause of absenteeism, according to the Oregon Public Health Division. Between 2007 and 2009, approximately 37 percent of asthmatic children missed at least one school day because of the inflammatory respiratory disease.
Dental pain is the second biggest cause. About 25 percent of children have untreated dental pain and decay, which equates to 5.7 days of school per 100 children.
"The links between health and learning are deep and reciprocal in nature," according to Isabelle Barbour, leader of the division's Healthy Kids Learn Better program. 
Griffin summed it up saying, "if you're not in your seat, you're not learning."
Originally, the education board didn't intend to include absenteeism in the achievements compact, said Sarah Carlin Ames, the spokesperson for Governor Kitzhaber's Education Investment Project and the Oregon Education Investment Board. 
But coalition's strong lobbying effort convinced the board, as well as the fact that "attendance is a powerful predictor of student success," she added.
In the past, legislation has focused on banning soda machines from schools, promoting healthy eating, and creating school garden programs, said Nancy Golden, the board's alternative chair and superintendent of the Springfield Public Schools. Golden thinks tracking absenteeism will "play a big role" in determining how school resources are allocated in the future.
"What you measure is what you pay attention to," she said. "It causes you to keep saying, 'why is it that students aren't in school?'"
Answering that question and finding solutions are the ultimate goal of the Healthy Kids Learn Better Coalition. "The ultimate goal is to get the education system more engaged in addressing the health needs of students," Griffin said. "We need to make sure that a kid's health needs are met in order to give them the opportunity to succeed in school."
Currently, there are 55 certified school-based clinics with seven more on the way, according to the Oregon School-Based Healthcare Network. Other schools have wellness coordinators to help students connect to local services.
From Hinman's perspective, schools with on-site clinics are best equipped to handle a student's health challenge. She also thinks schools can bolster anti-bullying programs and adopt other targeted approaches to address student health.
"It's about creating the infrastructure that is necessary to support health needs of the students," she said.
Griffin said the coalition thought of other health-related indicators that could be in the achievement compacts, such as indicators related to physical activity and obesity, food access and nutrition, and having students self report their mental, physical and emotional health.
"All of those were a bit too complicated" to be included, she said, adding that incorporating absenteeism into the achievement compacts faced no opposition.
"It's an important step forward that health has been distinctly recognized by the Oregon Education Investment Board as something that causes barriers to learning," Hinman said.
Image for this story appears courtesy of The Oregonian.